Sarah Pratt recognised as PA of the Year at prestigious awards ceremony
Posted on in Company News
Sarah Pratt, PA to Rhodar MD Jason Davy, was last night recognised with the top accolade at the Yorkshire PA Awards, winning the coveted trophy for PA of the Year.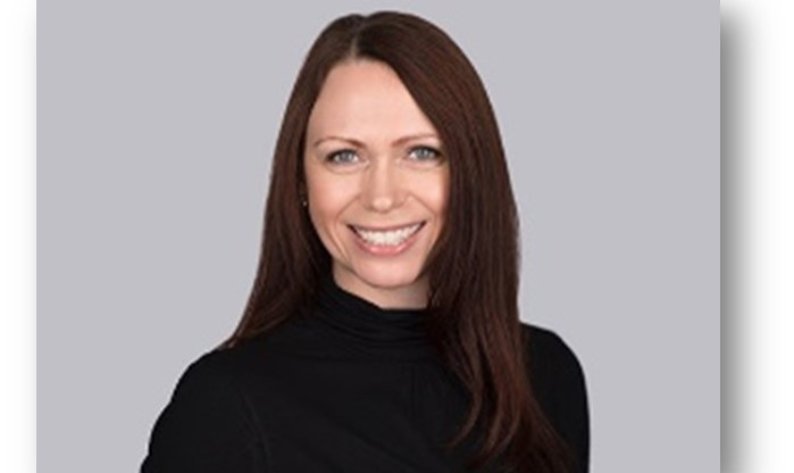 Sarah is one of Rhodar's longest serving employees, having been with the company for over 11 years. Incredibly conscientious, loyal and hardworking, she provides invaluable support to Jason and the wider board on a daily basis and was also shortlisted in the Members' Member of the Year and Best Organised Event categories at the event.
In addition to her extensive PA duties, Sarah's natural desire to progress and contribute has seen her expand her role to encompass additional activities that bring immense value and enjoyment to employees across the business.
Throughout the year Sarah oversees numerous charity initiatives and has enabled Rhodar to raise thousands for charities such as Ataxia, Cancer Research and Save the Children. She also plays a key role in organising the annual Group Conference, a major undertaking enjoyed by over 200 employees.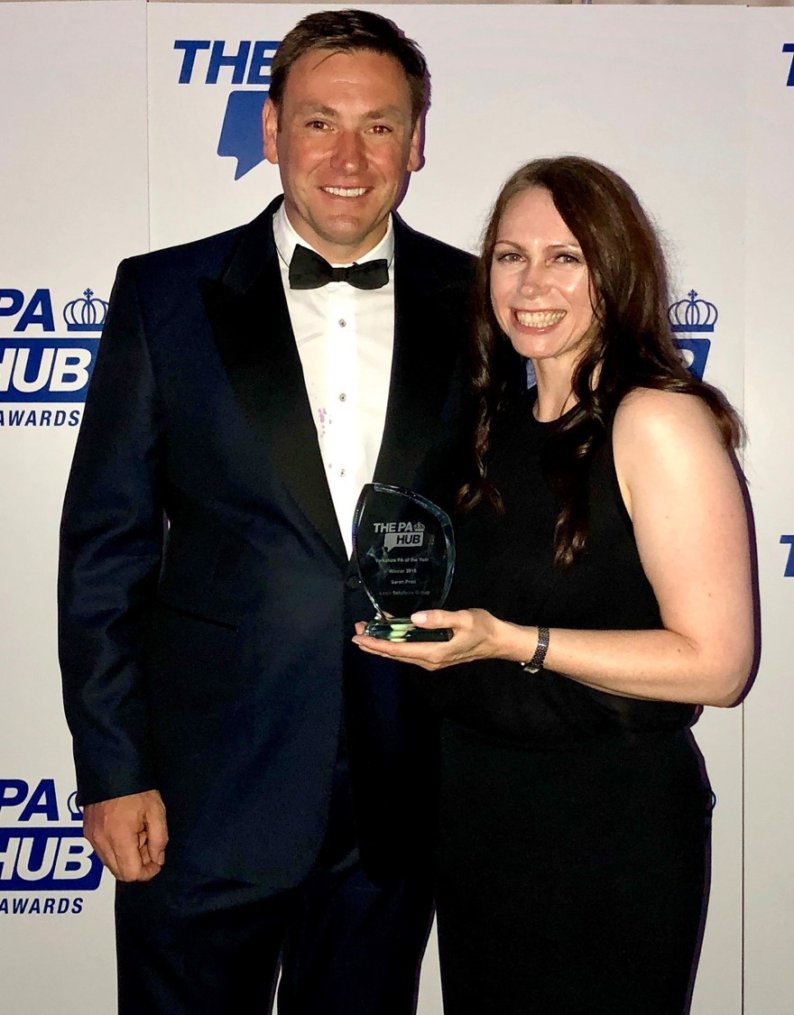 Commenting on Sarah's win, Jason (pictured above with Sarah) said: "Sarah is a huge asset to Rhodar and I am so pleased that she has been recognised for the amazing job she does in providing support to me personally and our business every day - she really does go above and beyond. Everyone in Rhodar is very proud and it's brilliant to see Sarah in the spotlight as it is so well deserved."
The prestigious PA Awards were established by Marion Lowrence, Director of The PA Hub, after winning Yorkshire PA of the Year in 2011 and the International Pitman Training Super Achievers PA of the Year award in 2012.
Marion set up The PA Hub Network with her husband to provide a much-needed service for the PAs of Yorkshire. Now running successfully for over 5 years, the hub offers PAs to network, learn, share expertise and develop with the addition of being recognised in their roles at these PA Awards.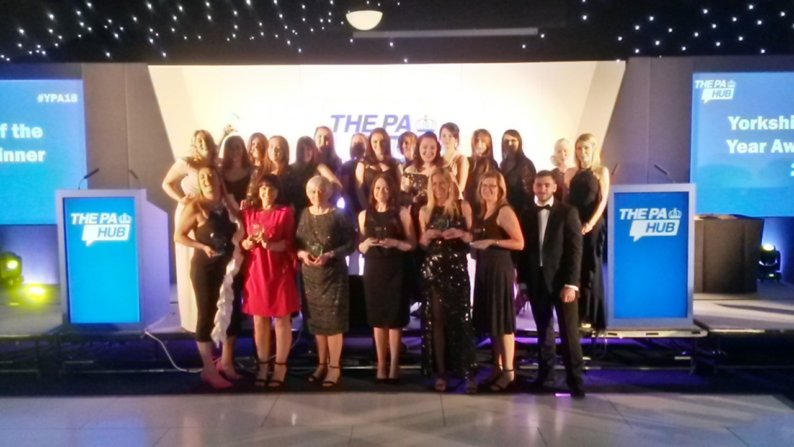 Sarah pictured above (centre, bottom row) with the other category winners from last night
Go Back