Rhodar supports the amazing Hunslet Club
Posted on in Company News
Rhodar's Managing Director, Jason Davy, recently announced support for the Leeds-based Hunslet Club and the amazing work they do with young people in the region:
"I was delighted to be able to provide an update about our support for the fantastic Leeds-based 'Hunslet Club' at our National Conference earlier this month with the following video: https://lnkd.in/enuNw2MR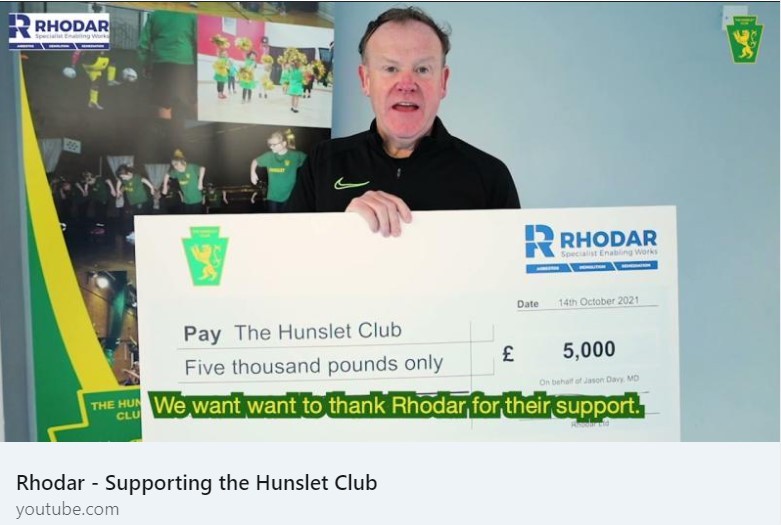 Founded in 1940, the club provides an incredible range of activities and support for young people in the region including some of our team at Rhodar over the years - its contribution to the local community has been amazing.

Having spent some time with Dennis Robbins (CEO) (pictured above) recently to determine the best ways we could help the club, I saw first-hand the sheer passion and dedication across the management, staff & hundreds of volunteers that work so hard to make this one of the largest youth organisations in the country.

We've also recently had the pleasure of working with the inspirational rugby legend Jason Robinson OBE, who began his illustrious sporting career at the club and is one of their ambassadors/patrons.

Our £5000 donation is the start of a long-term relationship with the club for Rhodar … and if you work for an organisation that is looking to make a real difference to young people, then I would highly recommend you contact the Hunslet Club".
Go Back