Rhodar delivers the 'Scotland Asbestos Management Conference'
Posted on in Company News

Rhodar recently delivered the 'Scotland Asbestos Management Conference', the latest in its successful series of practical workshops in Glasgow on 26th and 27th June, produced in partnership with leading UKAS asbestos consultancy, Environmental Essentials.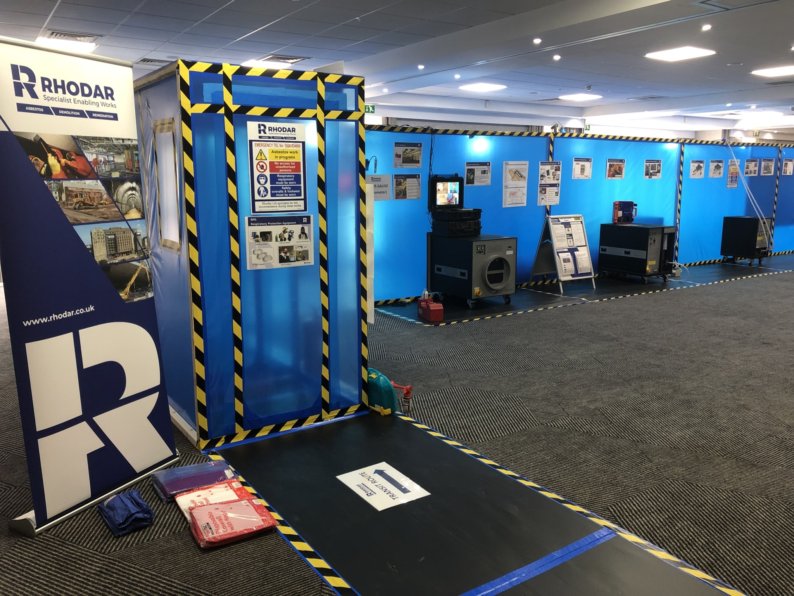 These informative workshops were hosted at the DoubleTree by Hilton in Strathclyde, with delegates attending from across the construction and public sectors and gaining an invaluable practical insight into the asbestos industry – from survey to removal.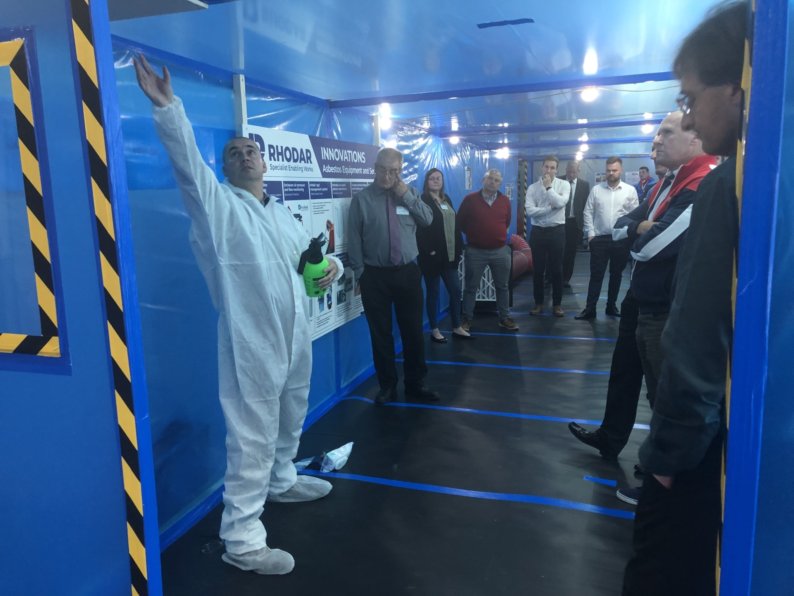 Delegates were treated to a packed agenda delivered through a combination of specialist seminars, a walk-through of a full asbestos enclosure mock-up & respirator zone and demonstrations of a range of key equipment that was on display.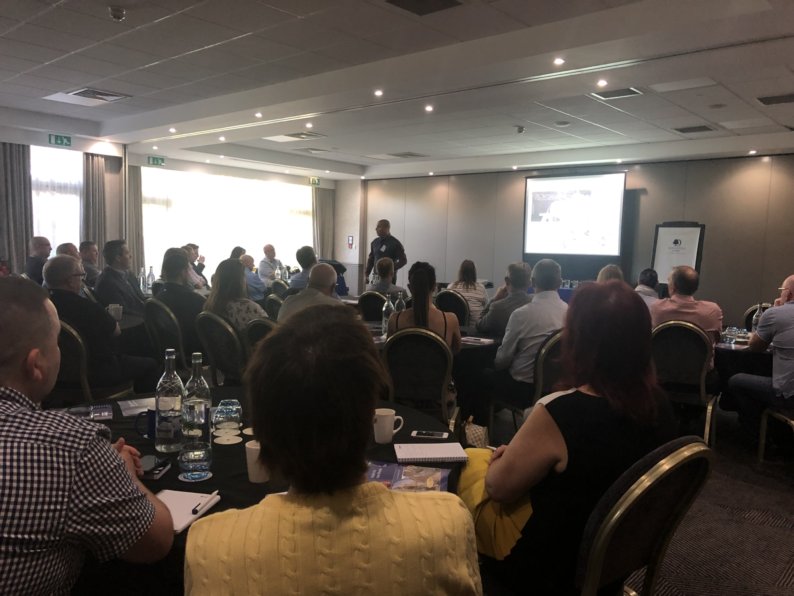 The morning sessions kicked off with an introduction by Colin Campbell, Rhodar's Regional Development Manager in Scotland. Darren Payne, Rhodar's Director of Client Services, then led a seminar discussing the removal process, Q&A's with professionals in the asbestos removal industry and scenario overviews of what to do if asbestos is found. There was also a presentation by asbestos consultant James Bradley on what asbestos is and how to manage it.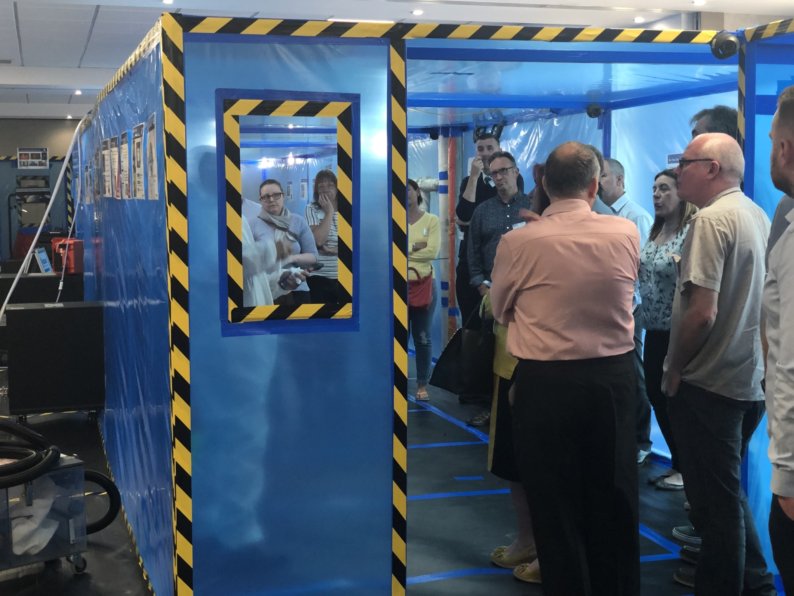 The afternoon consisted of a 'show and tell' session, led by Rhodar's Chris Cooke, that saw delegates receive an in-depth overview and walk-through of a Rhodar asbestos enclosure mock-up including a number of removal scenarios, as well as viewing key equipment used in the removal process such as a decontamination unit and a state-of-the-art mobile welfare vehicle.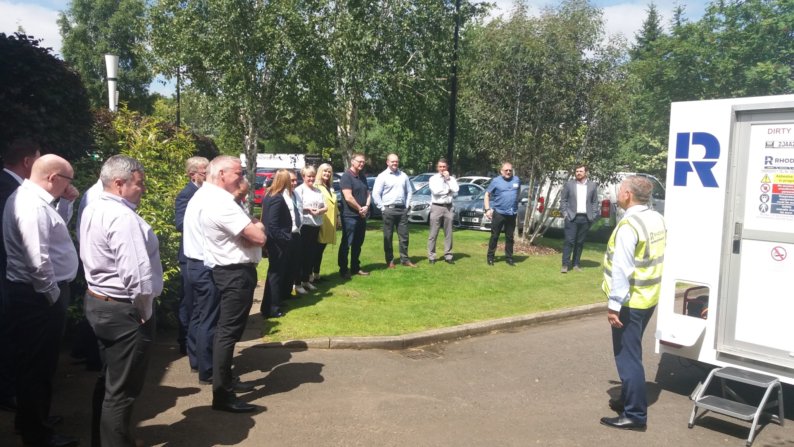 Attendees also benefitted from a face fit demonstration, and were given a unique insight into some of the more unusual projects that Rhodar has worked on over the past few years.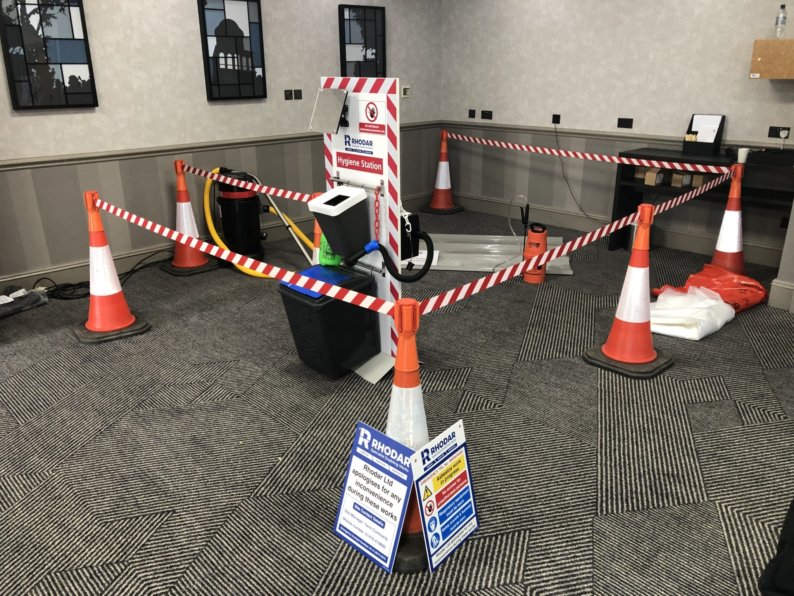 Delegates left the seminar with a thorough understanding of what constitutes best practice when dealing with asbestos and the confidence to know what to do if they find asbestos at work. They also received an update on the new analyst guide, along with an overview on managing asbestos in the ground.
Tony Conway, Rhodar's Scotland Regional Director commented on the event: ''These workshops have been an excellent initiative for our company. They have enabled us to educate and share knowledge on best practice when dealing with asbestos, showcase Rhodar's capabilities and experience and develop valuable relationships across a number of sectors'.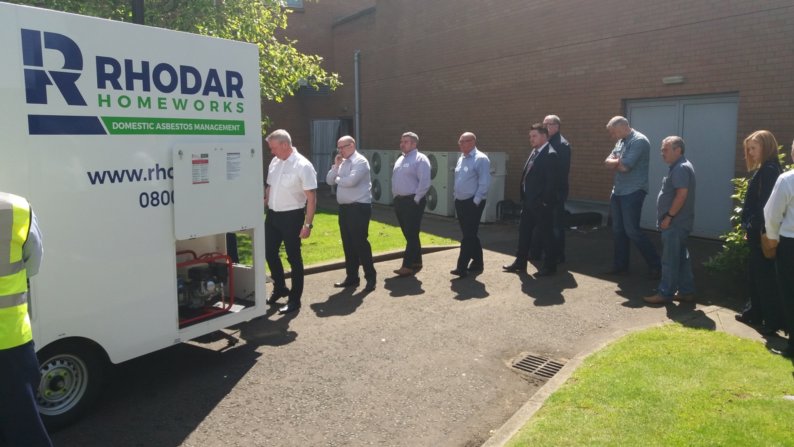 Go Back