Rhodar announces key promotions
Posted on in Company News
Rhodar is pleased to announce three key promotions within our senior leadership team.
As we continue to develop and strengthen our operational delivery capabilities across our core services we recognised the need to lay the foundations to support our next phase of growth.
This new Associate Director tier of Adam Howard, Calum Slater and Craig Robson will report into the Executive Board and lead major projects and frameworks, UK-wide.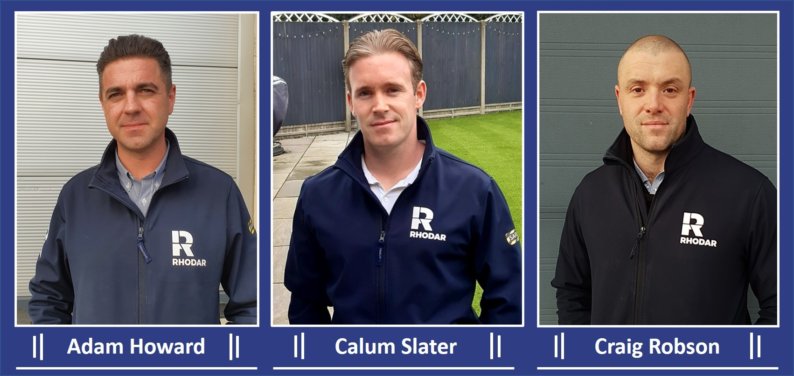 Adam will assume the position of Contracts Director, Northern Region. Having begun his project management career fifteen years ago (thirteen of them with Rhodar) he gained vast experience across the industry and returned to the company in 2019 as Senior Projects Manager. Adam is integral to several major and strategically important national frameworks.
Calum will be taking on the role of Project Director, having joined Rhodar nearly four years ago as part of the company's acquisition of OCS Environmental Services. Utilising his high-level project management skills, Calum will oversee the on-going development and delivery of major and complex asbestos removal, demolition, and land remediation projects across the South East and beyond.
Craig will become Project Director for the Northern Region and will focus on developing asbestos and demolition opportunities within the important rail sector nationally, as well as being pivotal to many other large-scale projects. Craig is now in his tenth year at Rhodar, having previously been Regional Manager across two regions.
The collective commitment, experience, expertise, and leadership qualities recognised by these three promotions is a clear demonstration not only of Rhodar's focus on supporting career path progression, but also of the quality and professionalism of these individuals within the business.
Congratulations to Adam, Calum and Craig.
Go Back