​London Seminar rescheduled - due to rail disruption
Posted on in Company News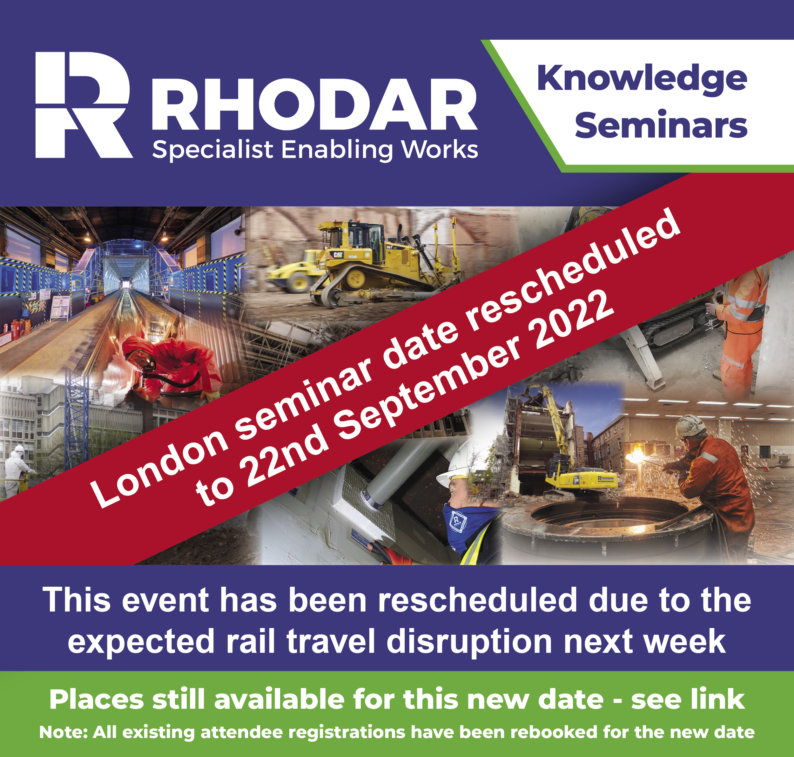 Rhodar's London 'Knowledge Seminar' Event has been rescheduled to Thursday 22nd September 2022 due to rail disruption.

Register for new date here: https://lnkd.in/eSFmwN2Q

Due to the expected rail disruption next week, we have made the decision to re-schedule Wednesday's event in London to Thursday 22nd September 2022.

Thank you for your understanding with these unavoidable changes and to all who have attended our events so far in Glasgow, Leeds and Manchester.

Note: All current registrations have been automatically rebooked for the new London date.

(Birmingham and Hull events to be announced soon).
Go Back