​500 tonne crane makes light work at Liverpool Echo
Posted on in Company News
Rhodar recently completed a significant enabling works project at the iconic Echo Building in central Liverpool.

The initial phase of works involved the removal of asbestos containing materials, followed by a soft strip of all fixtures and fittings, suspended floors, ceilings and services. Two specialist machines were then lifted onto the reinforced structure to enable the removal of the roof.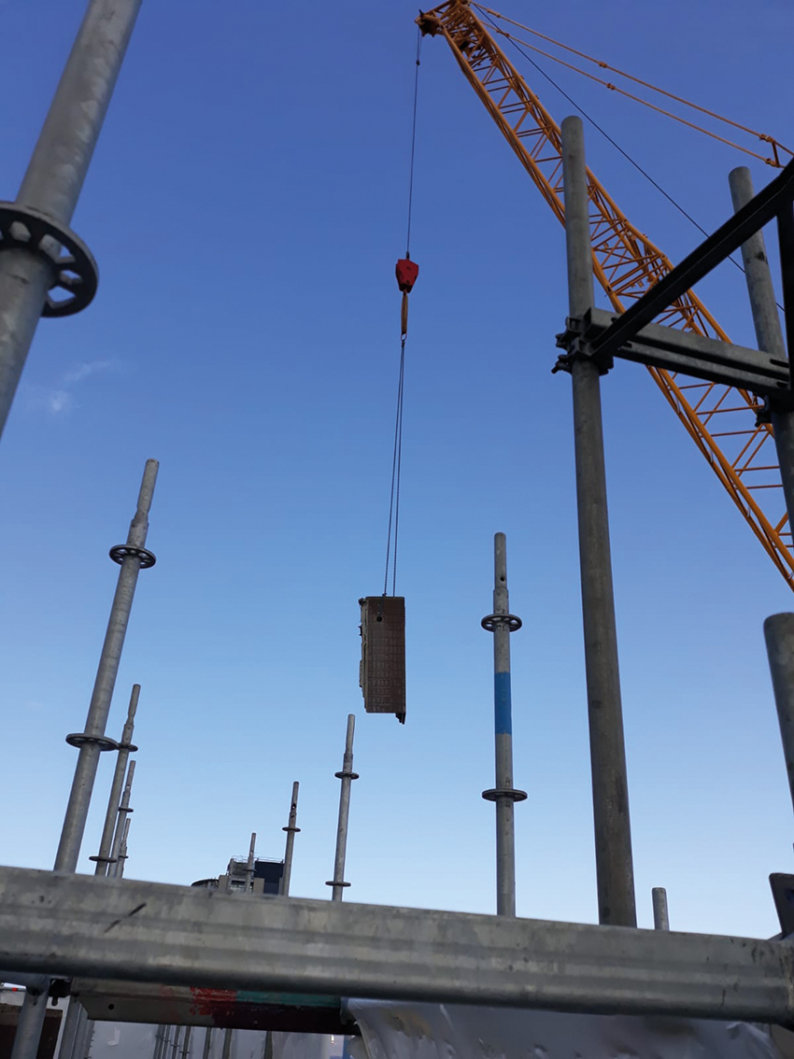 Following the closure of a major road, a 500 tonne crane was utilised to lift down 48 concrete panels from a height of 60m. Each panel, weighing in excess of 3.5 tonnes (roughly equivalent to a Ford Transit van!), was removed according to a specially-designed sequence.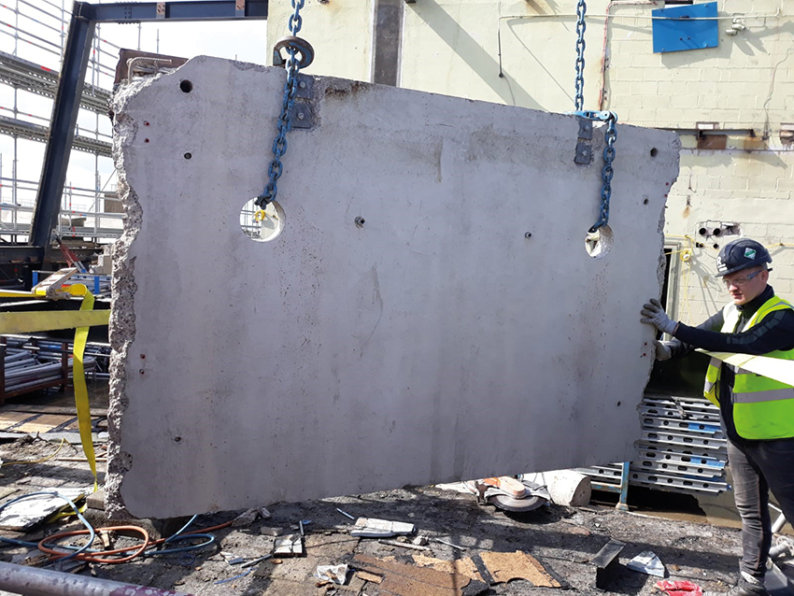 A selection of plant and equipment, including boilers and steelwork, was also removed from the basement of the building.
The proposed redevelopment of the Liverpool Echo site involves the creation of a vibrant, mixed-use destination, with plans for a rooftop Skybar that will provide stunning views over the city skyline.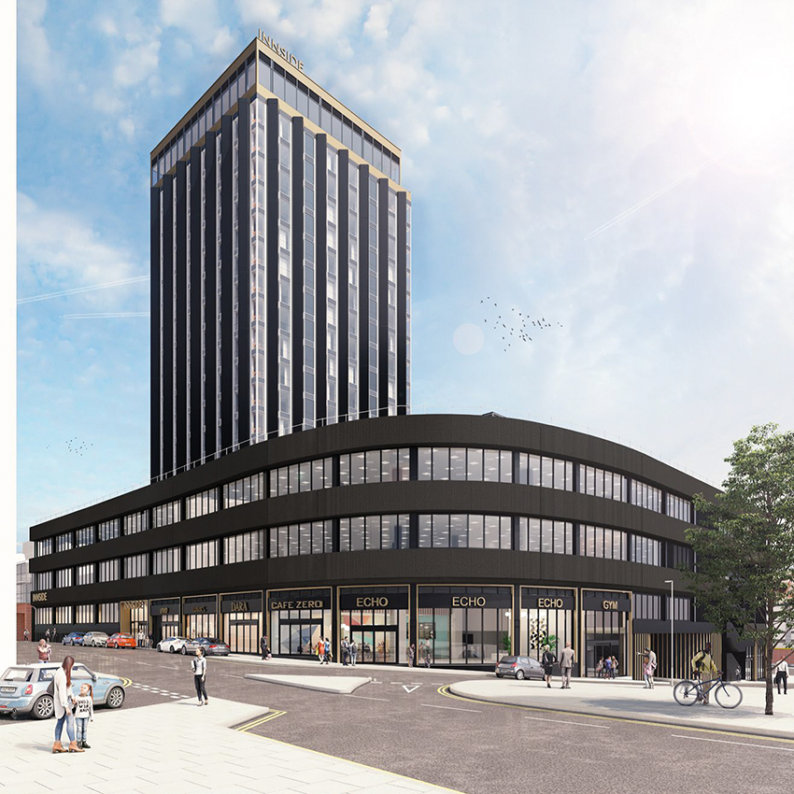 Go Back