Rhodar's North West office: Rewarding ambition
Posted on in Company News
Rhodar's commitment to building careers has seen some exceptional examples, most recently demonstrated in our North West regional office, based in Warrington. Three committed team members have continued their career progressions within the business over the last few months, culminating in their most recent promotions.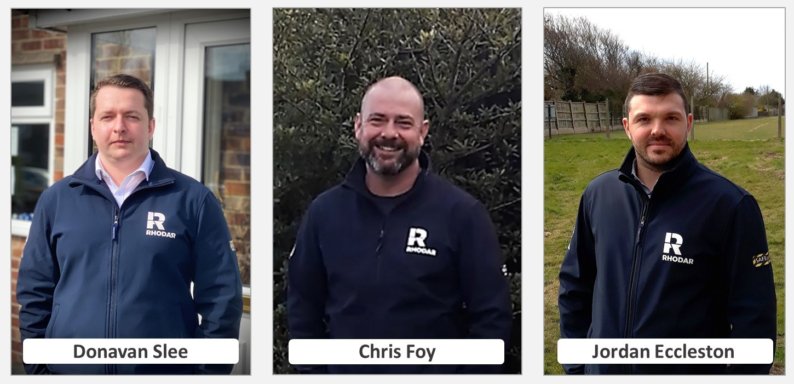 Donavan Slee, has risen through the ranks, having started his career with Rhodar six years ago as a supervisor. Newly promoted to Contracts Manager, he is now responsible for managing up to eight different contracts at any one time. Donovan said that one of his most significant recent achievements was being recognised with an 'In Pursuit of Excellence' (IPOE) Values award in the 'Ambition' category at last year's national company conference, for his swift career progression, and that he values the huge support of the wider team in helping him succeed in his role.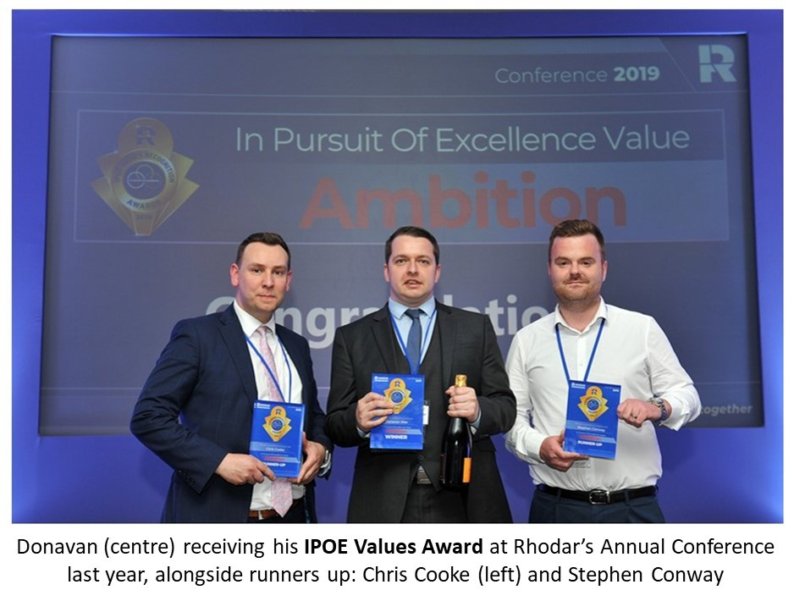 Jordan Eccleston was also recently promoted to Contracts Manager, progressing to his current role from an asbestos removal operative in just five years since he joined the business in 2015. Jordan said: "Before I came to Rhodar I hadn't found a job that I enjoyed as much as this one. The culture of the business is to support and nurture talent, which has enabled me to progress so quickly. Everyone at Rhodar wants to see you succeed and helps you along the way, to reach your career goals."
In addition, further strengthening the senior management team in the North West, Chris Foy was recently promoted to Regional Manager within the asbestos division.
Chris began his career with the company as Junior Contracts Manager, progressing to Senior Contracts Manager before this promotion. Over his nine-year career with Rhodar, Chris has been involved with countless large-scale projects and has been fundamental to the success of the team, bringing with him insight from his previous work within the analytical sector, whilst supporting the team's overall business development drive.
Director of Rhodar's North West asbestos division, Mike Woods, said: "I'm incredibly proud of the talent we currently have coming through in the Warrington office. It's a testament to the business to see so much growth and progression in our area of the UK, its key to being able to meet the expectations of our expanding client portfolio.
It's encouraging to see the ambition of Jordan and Donovan being realised and rising through the ranks in the business, overseen by Regional Manager, Chris Foy who is doing an outstanding job helping me to nurture the pool of talent we have here in the North West."
Rhodar, in line with our IPOE (In Pursuit of Excellence) initiative and our Investors in People™ accreditation supports career progression for staff that show flair and commitment to the business. If you would like more information about starting a future with Rhodar, contact info@rhodar.co.uk
Go Back