Rhodar helps Sheffield family with garden transformation
Posted on in Company News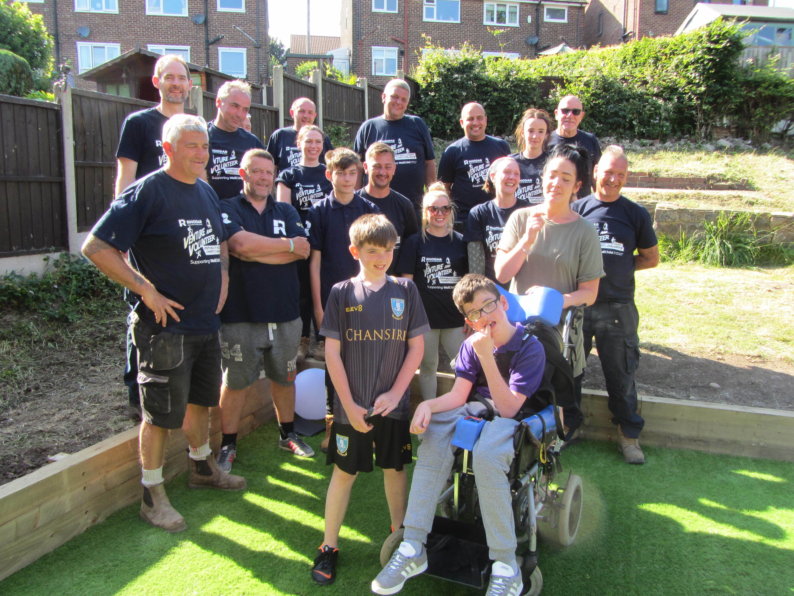 As a longstanding supporter of WellChild, the national charity for children with exceptional health needs, Rhodar is proud to have helped transform another garden as part of the 'Helping Hands' programme.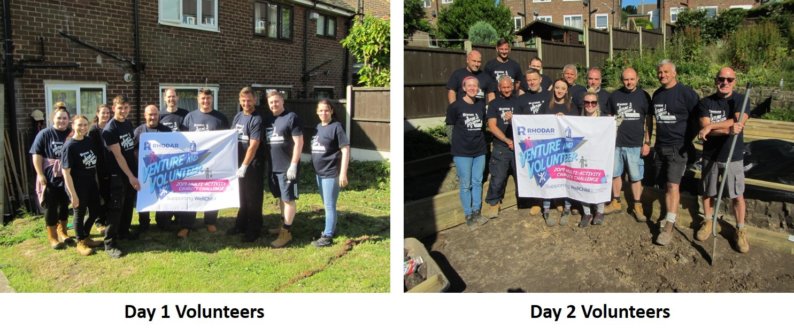 A team of 19 Rhodar colleagues, including representatives from all of the business's regional sites across the UK, came together to transform the garden of Sheffield youngster, Jamie, who has Cerebral Palsy and Nystagmus.
Jamie, 12, who uses a wheelchair and a walking frame, was unable to access the garden at home due access issues and the unevenness of the surfaces.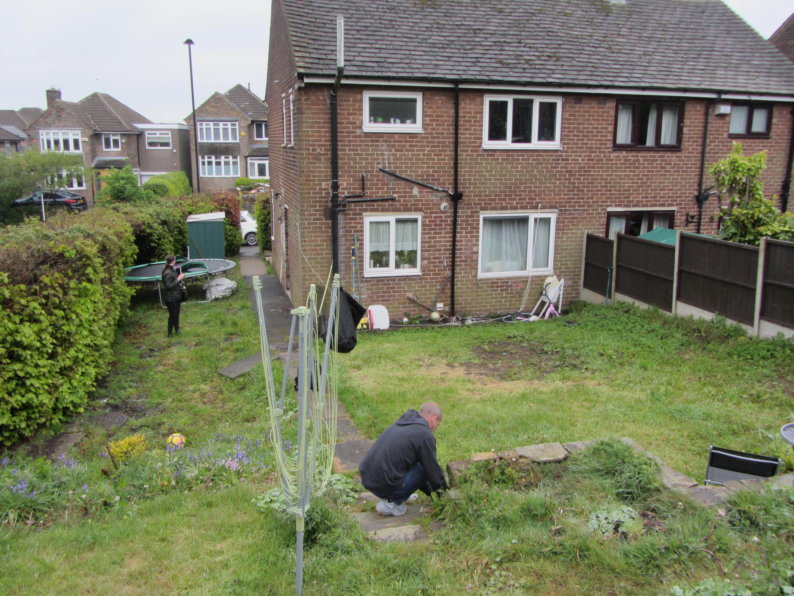 Being able to use the garden for physical activity is extremely important, allowing him to use his walking frame to help strengthen his muscles. He also wanted to be able to play outside with his brother and his family wanted a space they could all enjoy together.
The ambitious two-day project totally remodelled the garden, levelling the lower area and installing a large artificial grass section to give Jamie a new space to play with his brother.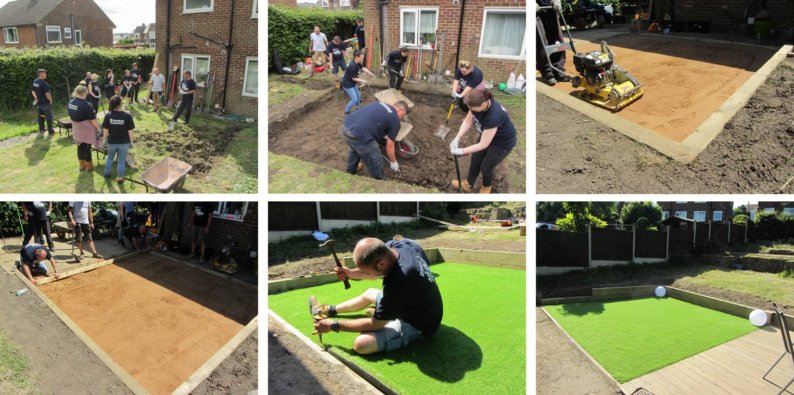 This involved several hours of digging by the team to remove rocks and re-distribute the earth across the site.

New wooden decking was also laid, providing a flat surface that can be accessed by wheelchair or using the walking frame.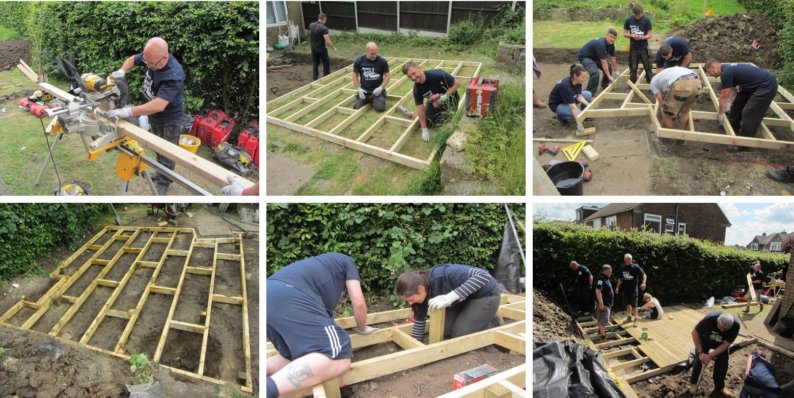 An extended wooden walkway was also created along the side of the house to provide all-round access.

Having shown an interest in gardening, a rockery with some raised flower beds were also created for Jamie to look after.

After two days of hard work digging and building in hot temperatures the team was able to reveal the new garden to Jamie and his family, which was quite an emotional moment for all concerned.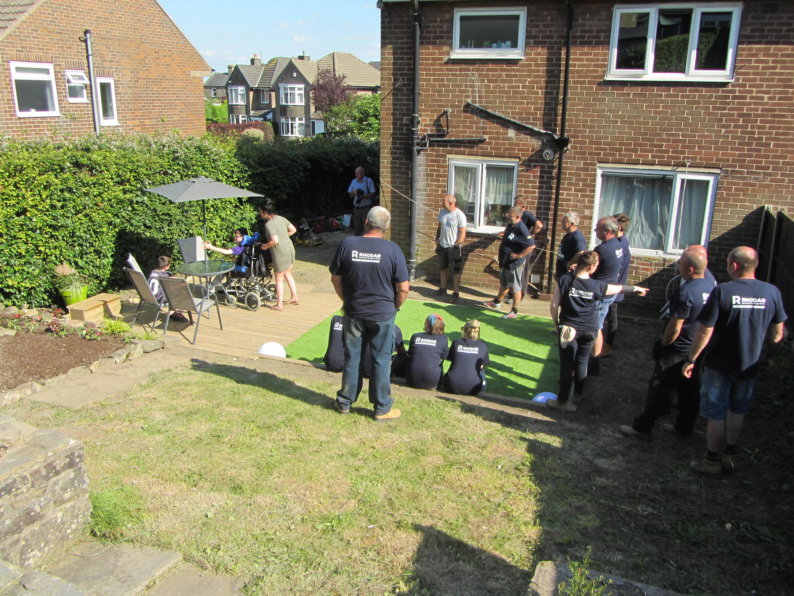 The amazing new garden has given the family a brilliant outdoor area where they can spend quality time together and a space that Jamie can access independently.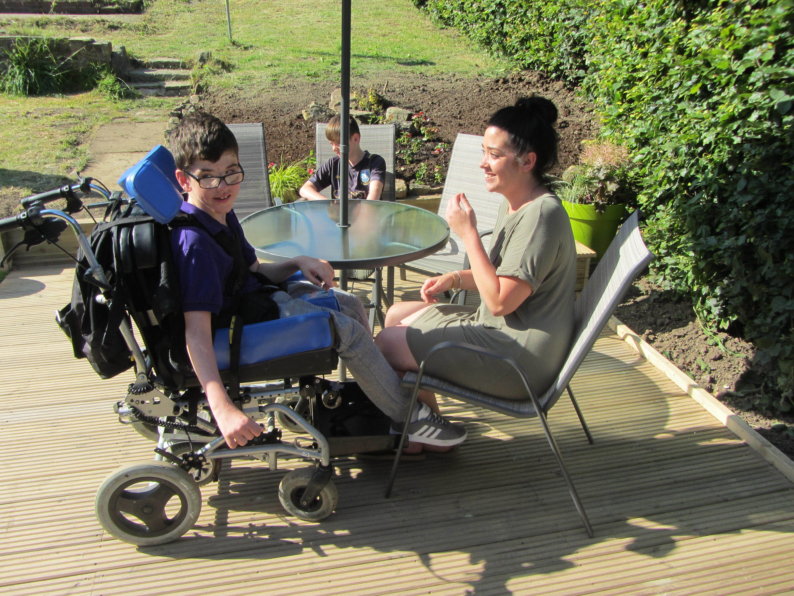 Local newspaper The Star also covered the story: https://www.thestar.co.uk/news...
Commenting on the project, Jason Davy, Managing Director of Rhodar, said: "We're very proud to be a supporter of WellChild and the Helping Hands projects are extremely popular with our team. Our volunteers travelled the length and breadth of the country to help transform this garden for Jamie and I'm sure he and his family will get a huge amount of pleasure from this amazing outdoor space."

WellChild creates inspiring projects throughout the country, which are selected by need and merit of the families who apply. The charity's vision is to provide every child and young person living with serious health needs the best chance to thrive – properly supported at home with their families.
More information about the fantastic work that WellChild does can be found at: https://www.wellchild.org.uk/
Rhodar takes pride in its support for many worthy causes. Since 2014, Rhodar has donated over £50,000 to charity, completing numerous events and challenges including 'Big Bad Bike Rides' and the 'Wild Warrior Mud Challenges'.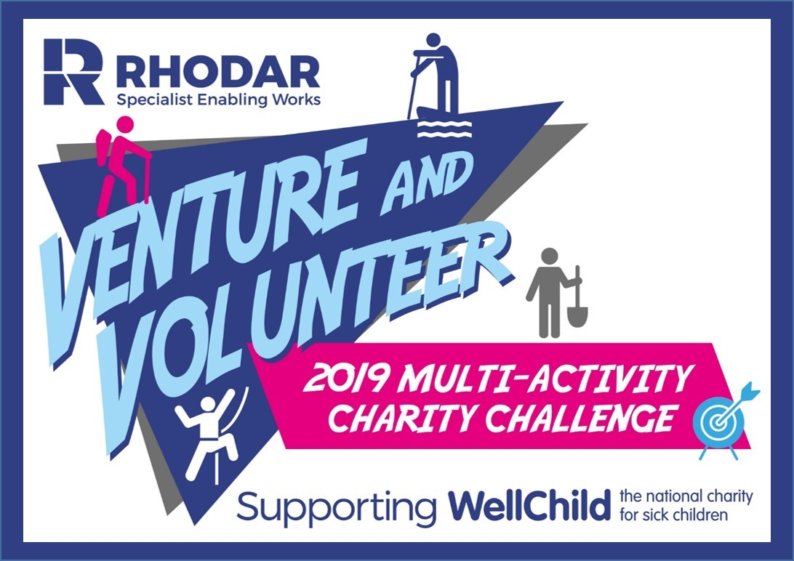 This latest garden project is the first element of the company's 2019 charity initiative: The 'Venture and Volunteer Challenge' – the second element, due to take place in September, is a sponsored outdoor challenge based in the Lake District, where up to 50 staff from Rhodar will come together to partake in a multi-sport event to raise funds for WellChild.
Go Back