Rhodar supports epic 'Four Country Charity Challenge' ride
Posted on in Company News
A team from Rhodar took part in the 'Four Countries in Four Days' cycling challenge last month, supporting Sodexo's Stop Hunger Foundation.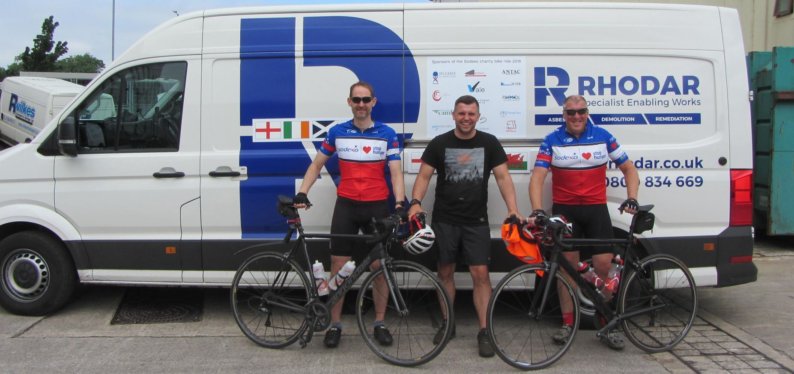 Rhodar's North West Regional Director, Mike Woods (pictured right), and Group Strategic Development Manager, Ian Spence (pictured left), joined eight riders from Sodexo and cycled a total of 321 miles in just four days, setting off from Scotland, cycling through Ireland, then on to Wales before finishing in England.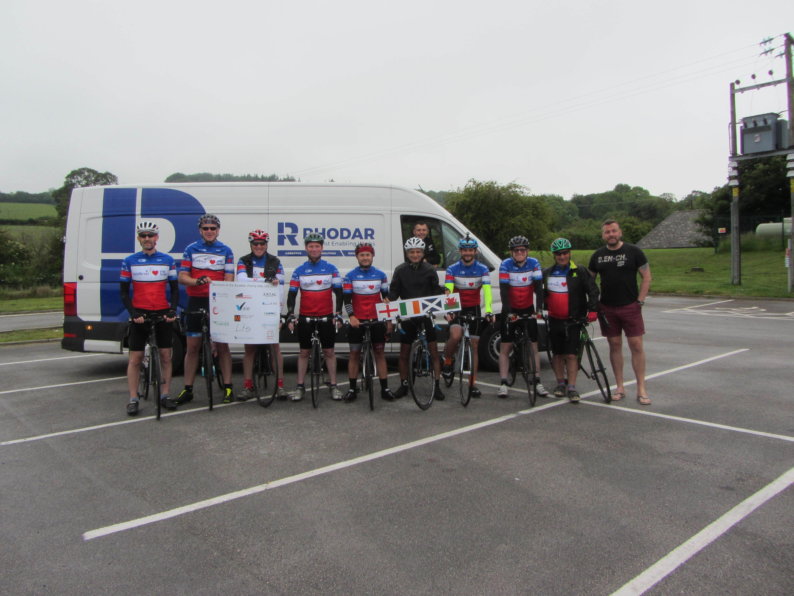 The team set off from Dumfries, cycling 77 miles to Stranraer to board a ferry to Belfast. Day two saw a gruelling 134-mile ride from Belfast to Dublin, with the team battling through torrential rain. Following another ferry crossing and a short train journey, the cyclists headed from Holyhead to Halkyn, a 52-mile journey.
The final leg of the challenge saw the team ride 58 miles to Manchester, the final destination on this epic journey.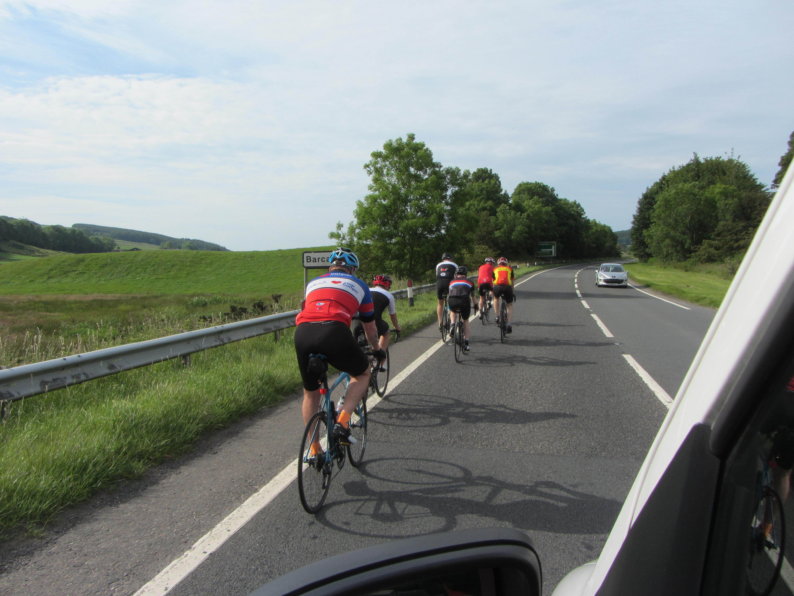 Rhodar Site Manager Adam Werzynski (pictured centre in the first image above) also joined the challenge, driving the support vehicle that Rhodar provided as part of a sponsorship package for the event. Throughout the ride, Adam and another member of the Sodexo team delivered refreshments to the riders, provided mechanical support and generally helped the riders to stay safe and in positive spirits.
The objective of the challenge was to raise money for Sodexo's Stop Hunger Foundation, and to date the team has managed to exceed an amazing £7,500.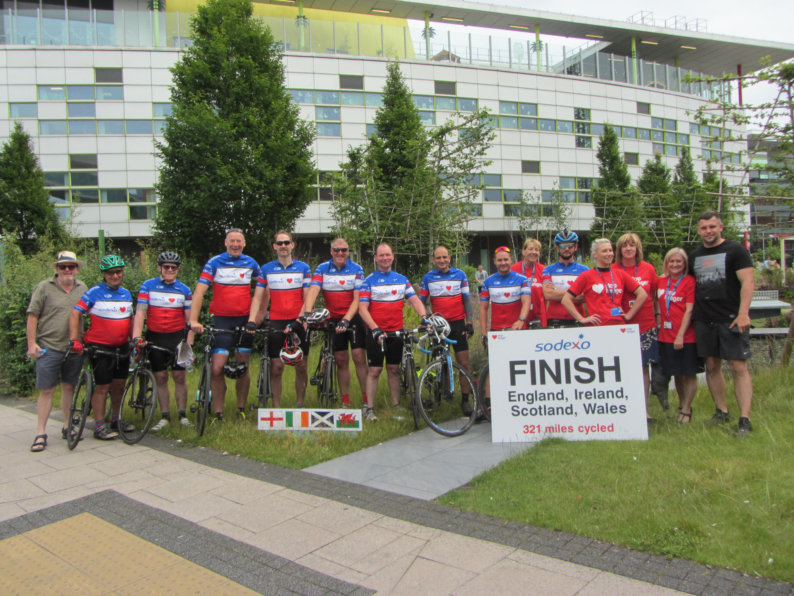 Commenting on this arduous challenge, Jason Davy, Managing Director of Rhodar, said: "Rhodar is always keen to support good causes and we were delighted to help the Sodexo team, with whom we share very similar values, with this latest event. This epic challenge, covering 321 miles, across four countries in just four days, is a great achievement and helped to raise a significant amount of money for a very worthwhile charity."
Rhodar is proud to have supported Sodexo's charity challenges in recent years. In 2016 a team took part in the 'London to Manchester' ride and in 2017 completed the 'Tower to Tower' ride from the Eiffel Tower to London Tower Bridge in just three days.
Go Back