Rhodar contributes £50K to charity in bumper fundraising year
Posted on in Company News
This year, Rhodar teams have put an incredible amount of work into supporting national and local charity initiatives around the country. Totting up our efforts over 2019, we have contributed a whopping £50,000 of support to a variety of worthy causes, with staff from across our 14 offices participating in challenges and programmes to support charities and local communities throughout the year.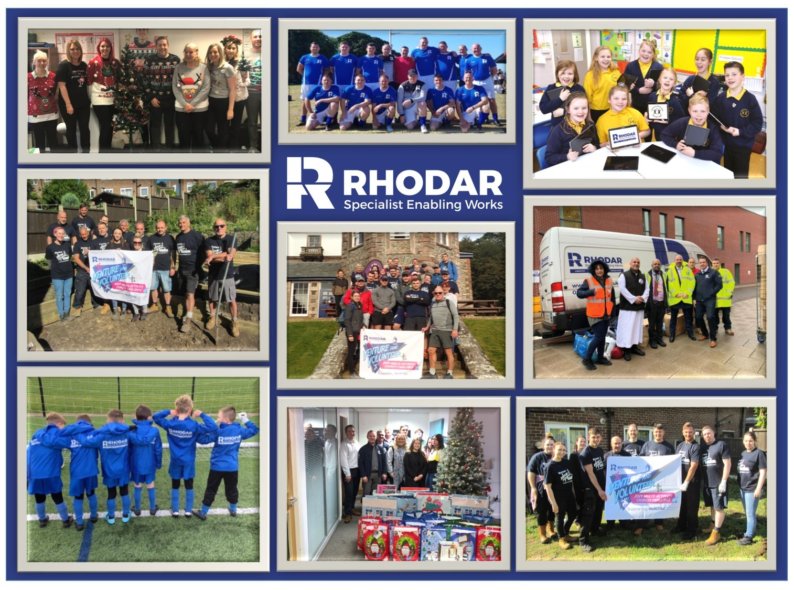 This month alone has seen a flurry of activity up and down the country, fundraising for Save the Children with our annual Christmas Jumper Day and the organisation of several additional collections to support those less fortunate this winter.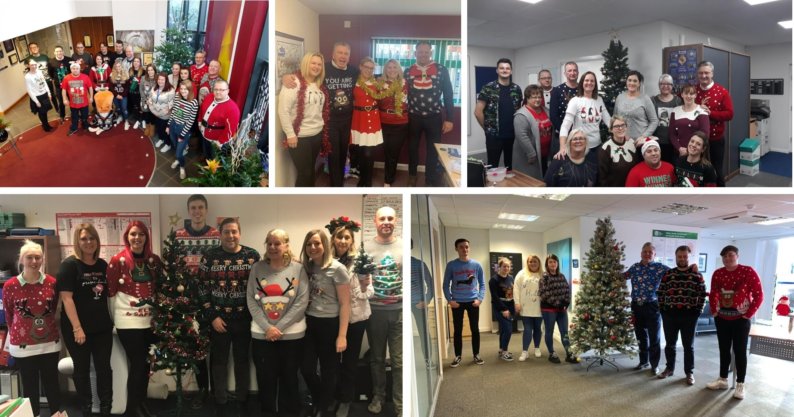 Colleagues in Glasgow have provided presents for 22 children to open on Christmas morning through the charity With Kids, and in conjunction with the NHS Foundation Trust, employees from across the UK collected and sent a range of essential items - including socks, hats, gloves, foil blankets, toiletries and torches - to Manchester Royal Infirmary for Homeless Aid UK to distribute to those who need it most.

Having kicked off this 2019's activity to support our nominated charity of the year, WellChild, with a Helping Hands Project in July, 19 volunteers from Rhodar took two days out of the business to transform the garden of 12-year-old, Jamie, who has Cerebral Palsy and Nystagmus.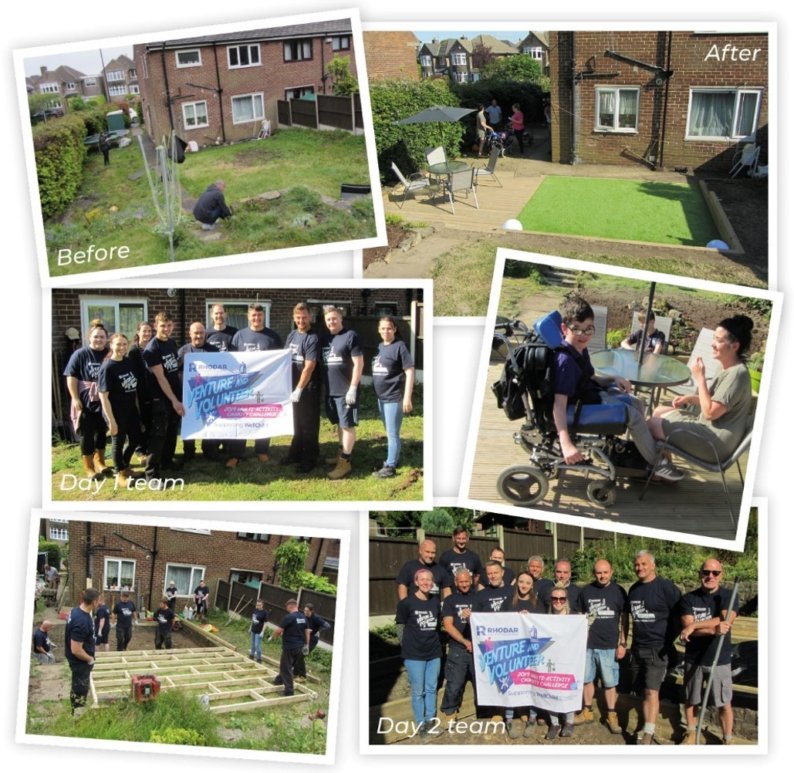 In the same month, Rhodar's North West Regional Director, Mike Woods, and Group Strategic Development Manager, Ian Spence, joined eight riders from Sodexo and cycled a total of 321 miles in just four days, in support of Sodexo's Stop Hunger Foundation. Setting off from Scotland, cycling through Ireland, then on to Wales before finishing in England, the whole team managed to raise an amazing £7,500 with Rhodar providing the support vehicle and driver, Adam Werzynski, a Rhodar Site Manager, for five days to transport everyone's kit, food, and supplies.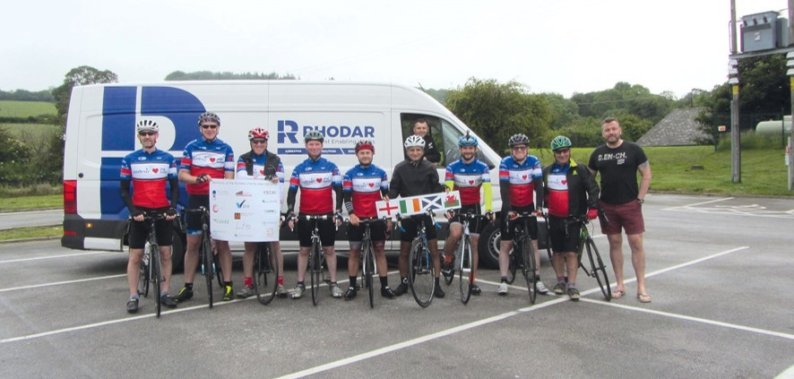 In September, 30 hardy volunteers completed the physically demanding, multi-activity outdoor 'Venture' challenge in aid of WellChild and our Bristol team went to the charity's rescue in June, after asbestos containing materials were uncovered at a 'Helping Hands' garden renovation project in Withywood.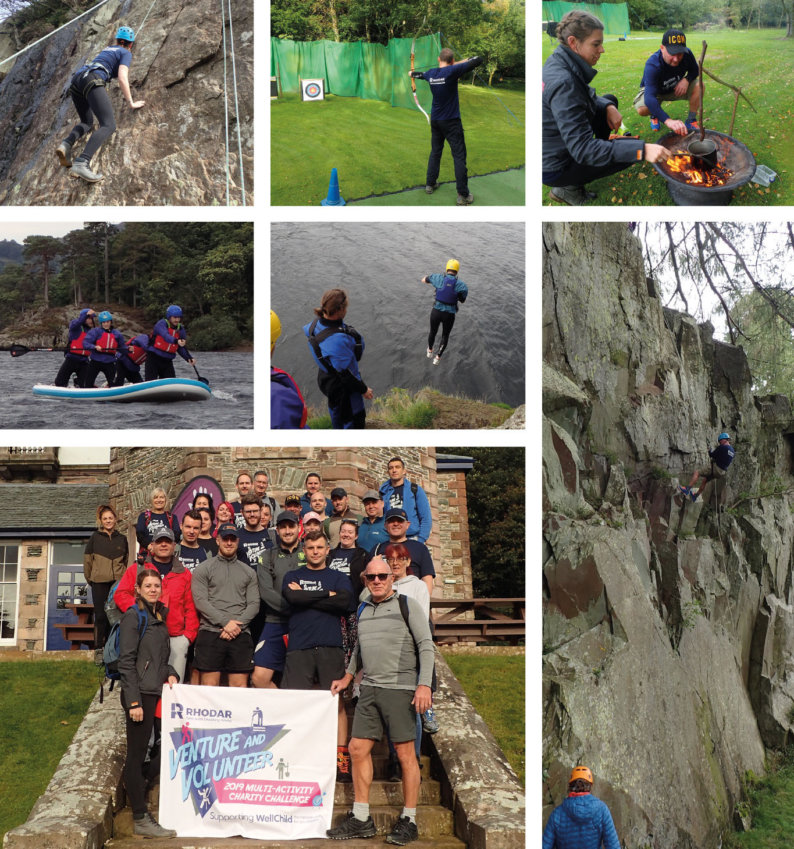 Rhodar teams, the 'Dukes of Hazardous' and the 'Masked Avengers', went head-to-head in a charity football tournament this summer too, to help raise money for SSAFA, the Armed Forces charity. Competing with ten other teams our footballers showed off their skills and helped to raise over £6,000 for the cause, which provides care for serving armed forces personnel, veterans and their families.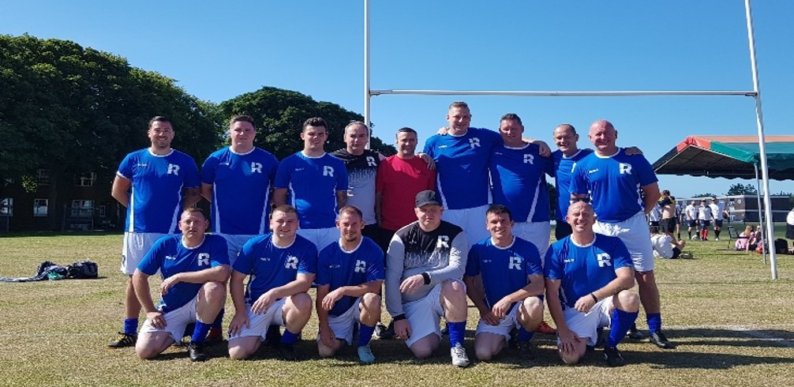 Keeping the momentum going throughout the year, staff have held monthly Dress Down Days to fundraise for WellChild, baked for the Alzheimer's Society Cupcake Day in June and the Asbestos Removal Contractors Association (ARCA) Charity Week in September.
On top of raising cash for causes, we have sponsored a range of local youth football and rugby teams with new kits and in April, we donated 12 refurbished tablets to Farfield Primary School in Bradford to support students across all key stage developments.

Jason Davy, managing director of Rhodar, said: "We are extremely proud to continue supporting charities and local communities across the UK and, once again, our teams from the across the nation have shown great initiative, come together, and put themselves to the test to raise a significant amount of money.

"Being able to contribute support in excess of £50,000 is something we can all take pride in and it's very much down to the people in our teams across the country, leading the charge and making a difference to communities close to them. I'd like to personally thank all those who took part in fundraising and volunteering events to enable us to achieve this. After such a successful year we'll be hard pushed to improve on it in 2020, but we'll think of something!"
Go Back