Projects look-back: Overcoming challenges
Posted on in Company News
During these challenging times we thought we'd take the opportunity to revisit some other challenges we've faced over the past 12 months.
The following snapshot gives an overview of five projects our Demolition & Remediation Divisions have undertaken and their successful outcomes - from an intricate demolition in Maidstone, and transformational works in Halifax and Leeds, to a demolition project that's setting standards along with some very heavy removal work in Liverpool.
'Right-Click' on the links to find out more about each project.
Demolition on track for Network Rail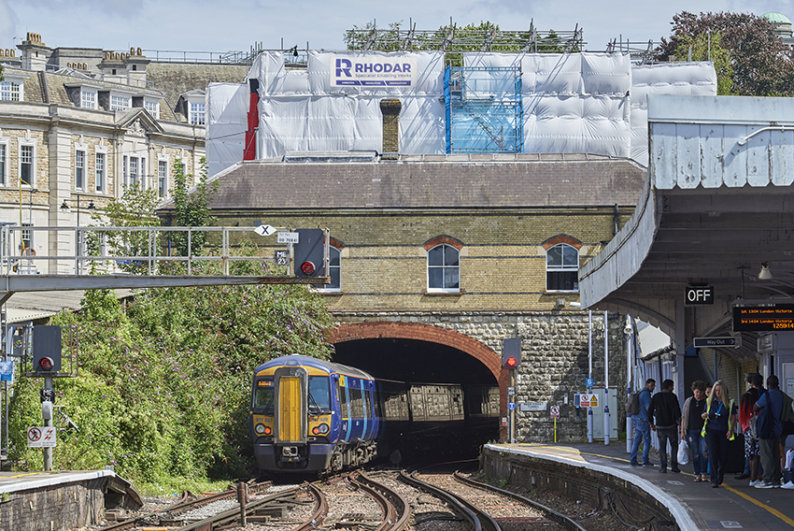 Over the last 12 months we have completed a number of projects as part of the Network Rail framework including the intricate and delicate demolition of the prominent former Victoria Hotel and Public House, which has stood derelict for over 10 years and is situated directly over the live railway tunnel at Maidstone East Railway Station. The site has now been cleared to make way for a new forecourt and entrance to the station. Click here to read more
Reaching high in Halifax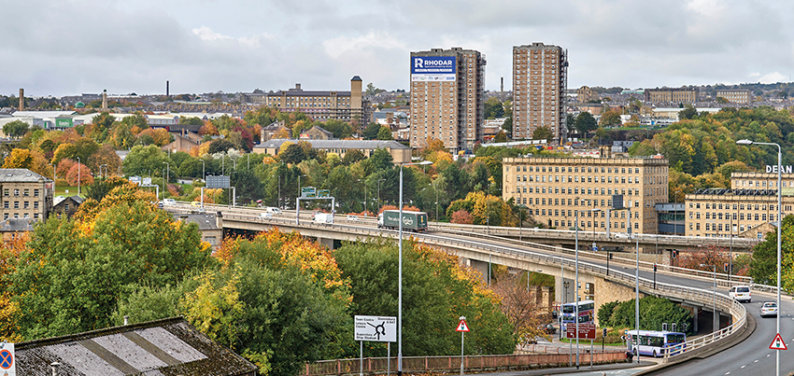 Our successful completion of the full enabling works package at the Beech Hill Estate included an asbestos removal and full internal strip out phase, followed by the high-profile demolition of three 18-storey tower blocks – transforming the skyline of Halifax. Watch the time-lapse video here
Regenerating Leeds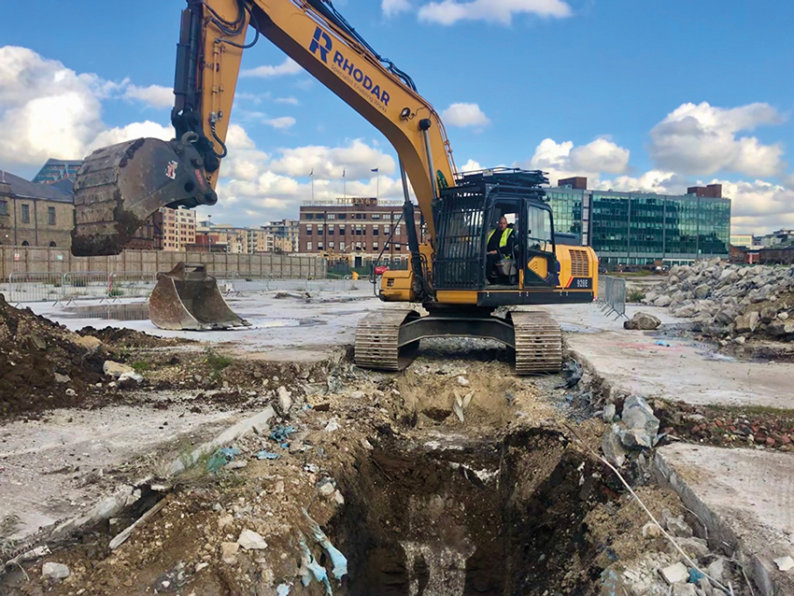 Following the demolition of the former ASDA Merchandising Centre of Excellence building, we are now delivering a full suite of enabling works over a 9 hectare site, for the prestigious Aire Park development – part of Leeds' high-profile South Bank regeneration. The scheme comprises multi-story mixed-use commercial and residential buildings and a brand new urban park centred around the historic Tetley Building. Click here to read more
Demolition team sets UK standard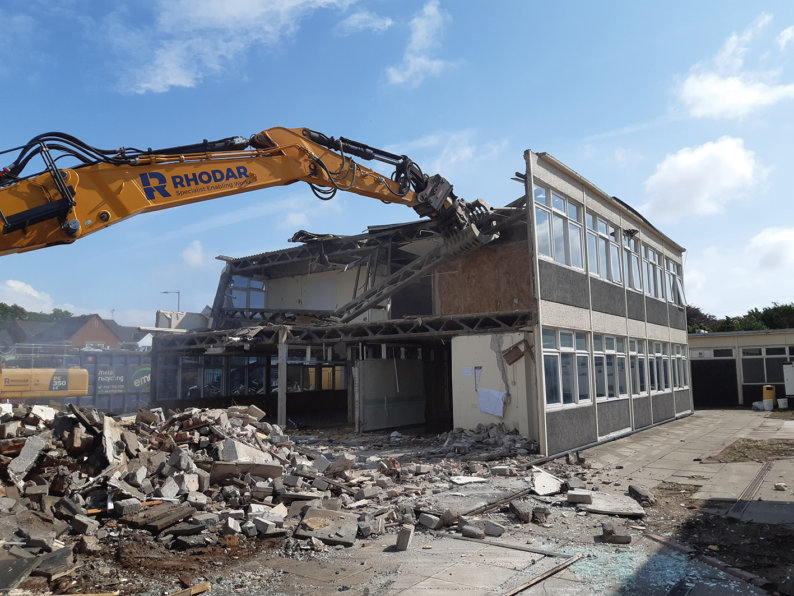 We recently carried out the first demolition of a 'Laingspan' post-tensioned concrete frame school building for the ESFA. Read more about this highly technical project here
Heavy lifting in Liverpool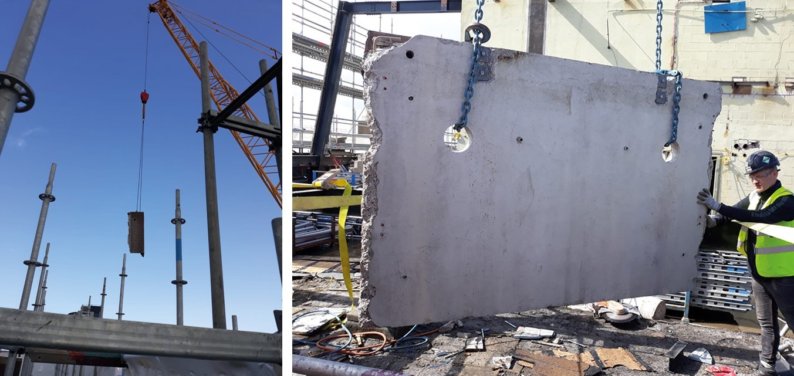 Rhodar delivered a significant enabling works package at the iconic Echo Building in central Liverpool, incorporating removal of 48 concrete panels, each weighing 3.5 tonnes from a height of 60 metres, utilising a 500 tonne crane. Click here to read more


Rhodar's Asbestos Removal, Demolition and Remediation Teams continue to operate across the UK, during the current crisis, working to the Government & CLC's SOPs v3 (15th April 2020).
To see how we can lay the groundwork for your next project contact our team: info@rhodar.co.uk
Go Back