Enabling works project begins at education campus
Posted on in Company News
Rhodar has commenced a comprehensive enabling works project at a large education campus based in North Yorkshire.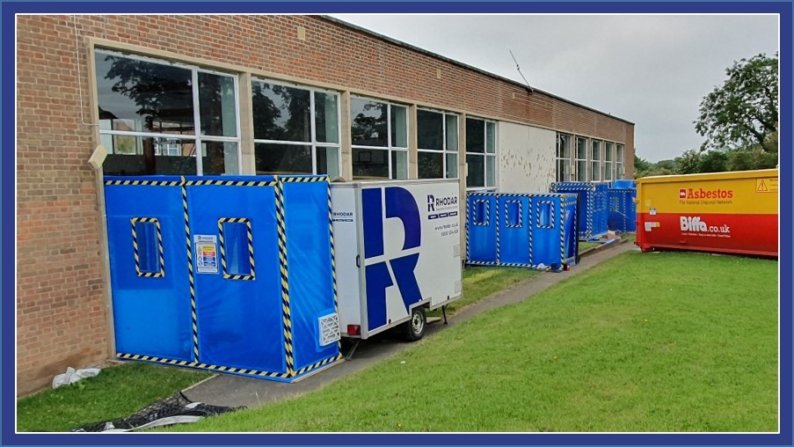 The combined asbestos & demolition works package, set to last 13 weeks, initially involves the removal of extensive ACMs from within service voids and ducts of a former sports block. This will then pave the way for the demolition of the block and an adjacent outdoor swimming pool, with all materials being crushed and re-utilised on-site to create a development platform, ready for the installation of new facilities, including a new MUGA sports pitch.


Strict social distancing protocols are in operation at the site as the facility gradually begins a phased re-opening for students this term. We are also working adjacent to another main contractor, currently constructing a new sports hall.
Our programme incorporates an intensive 6-week phase, during the holiday period, for the removal and reinstatement of a 520m² sprayed-coating ceiling (including M&E) within a dining hall, to ensure the facility is ready for the September term-start.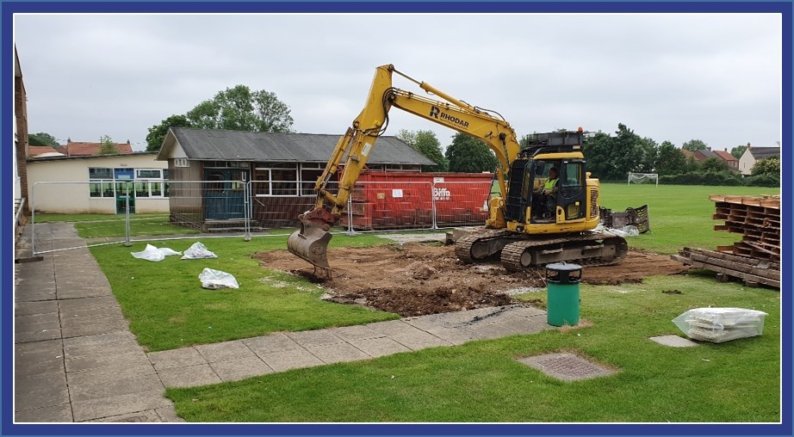 Additionally, 6 modular outbuilding classrooms are being demolished in another zone of the campus, to be then reinstated with grass-seeded topsoil.
Go Back