Enabling the prestigious Aire Park Regeneration Scheme
Posted on in Company News
Following 12 months of pre-planning advice to our client, Vastint UK Ltd, and approval of the remediation strategy for the site by Leeds City Council, Rhodar has been appointed as Principal Contractor for the enabling works phase of the prestigious Aire Park regeneration scheme.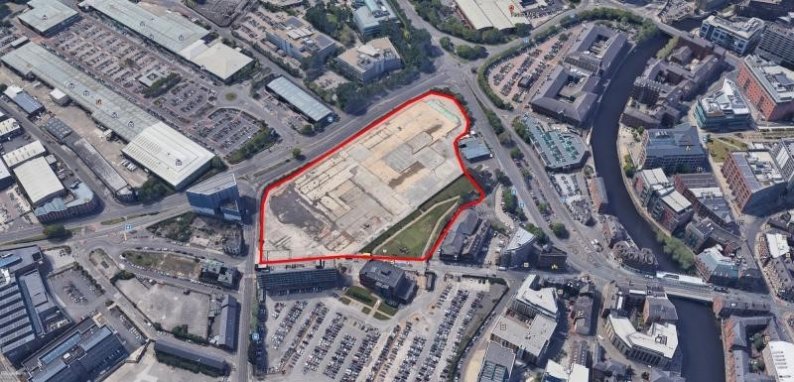 [ Rhodar had previously completed the demolition of the former ASDA Merchandising Centre of Excellence (MCE) building, located on part of the site, involving a full strip-out and dismantling of the 100,000 square foot, steel portal frame superstructure over a 10-week period: Read more here ]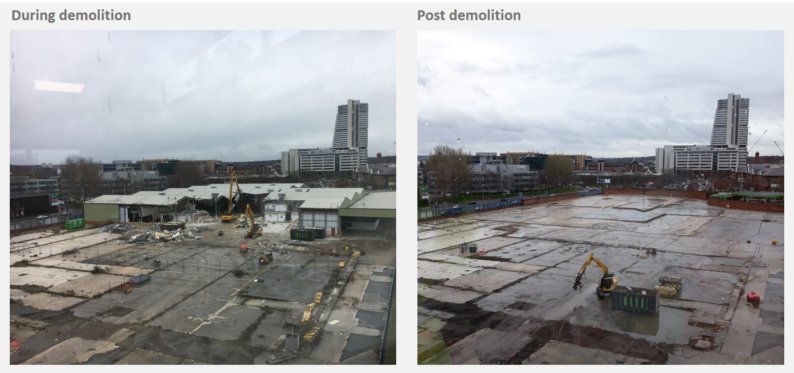 Situated on the site of the former Tetley Brewery in central Leeds, the scheme comprises multi-story, mixed-use commercial and residential buildings and a brand new urban park centred around the historic Tetley Building.
Our team has been instrumental in obtaining the statutory approvals required to facilitate redevelopment and in collaboration with the client, has devised a strategy to carry out a comprehensive scope of enabling works across the site.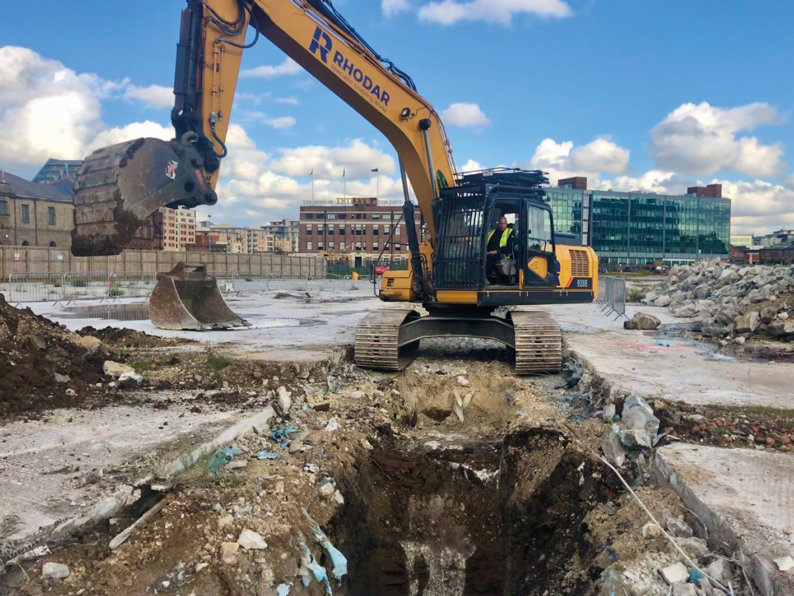 Works initially commenced in November 2019 with archaeological investigations and have now moved into the 20 week enabling works programme comprising concrete break out, in-ground obstruction removal, contaminated soils management and plot specific development platform construction. In total 36,000m3 of material will be excavated, processed, segregated and re-used during the works, under an agreed materials management plan.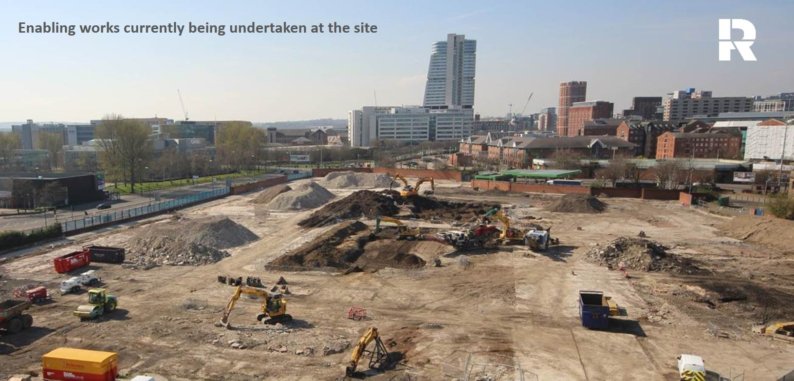 By June 2020 the works will be complete and the site handed back to the client with all development constraints mitigated. Construction of the first of the proposed multi-story, mixed-use buildings will commence soon afterwards bringing this prestigious development to life and changing the city landscape forever.

Go Back