​What lurks beneath?
Posted on in Company News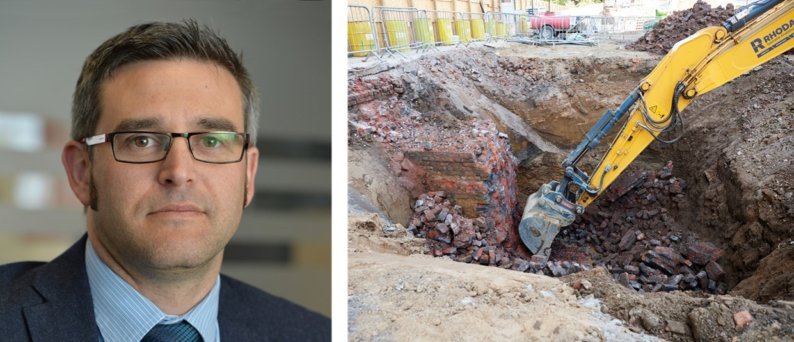 Matt Bond, Technical Director of Rhodar's remediation division, explains why planning and evaluating a site is critical to ensure no nasty surprises are unearthed during development projects.

Below the surface of even the simplest looking site can lie a variety of issues that have the potential to derail your development programme and increase costs.
These range from the unknown utility or relict foundations to the presence of highly toxic chemicals, which can lead to environmental and human health risk and significant costs for disposal.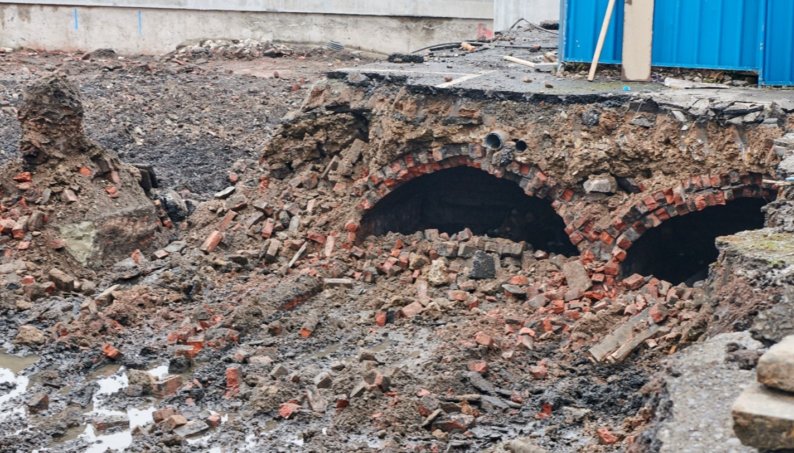 A simple two-point plan can mitigate these potentially costly discoveries, keep your project on track and ensure actions are both time and cost efficient.
1. Investigate & Evaluate
The first step to take is to get a real insight into the subsurface of your site. This should be achieved through a thorough site investigation and risk assessment, which starts with a desk study, leading onto an intrusive site investigation and detailed quantitative risk assessment.
Understanding what the land has been used for previously is the key to the identification of likely contaminants. Once these have been determined, it's important to analyse the risks they present for the future development. Risks presented by contamination can alter significantly depending on the proposed development - for instance, contaminants may not be a significant risk if a site is to become a car park, but if the site is being developed for housing, then this will change its risk profile significantly.
Many investigations rely on window sampling as a cost-effective and simple way of investigating the shallow sub surface beneath a site, however, this method will not present an accurate picture of the whole site as you are seeing a very small amount of the sub surface. A soil sample will commonly be less than 1kg, and although you are often making your assumptions for disposal or re-use based on a few samples across your site, this, coupled with the very small amount of soil you can physically see in a window sample, means you can easily come across a large, undetected zone of contamination when work starts. The presence of unidentified contamination or in ground obstructions can vastly change the costs to prepare the land for groundworks and make a development project much more expensive.
Excavating trial pits enables a view of ten cubic meters of soil per pit – that's approximately 1,800kg of soil per pit - so you get a much better understanding of the subsurface geology of your site than with window sampling.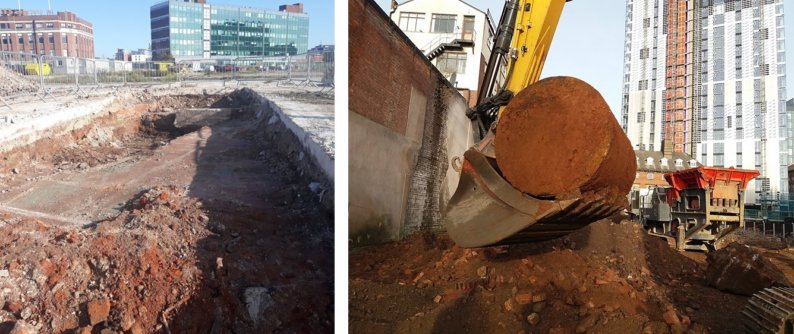 2. Remediate
Once you have identified your contaminants and the associated risks, some of these may require remediation, and this can come in many forms. Remediation can range from a simple dig and dump or cover system, to complex recovery and chemical alteration methodologies. The key, however, is always to have an understanding of where the contaminants are, and where they will go, based on your development. Consider the installation of your foundation and the best solution based on this - do you have relict foundations, shallow groundwater or unstable ground? This must all be assessed as part of your remediation strategy.
Once planning has been granted and the development is to go ahead, the next step for your development is often to identify whether the materials at your site need to be discarded and if so, how you manage this. If disposal is required, landfill is not your only option. Under some circumstances, and generally for large volumes, materials may be re-used on a receiver site under a Materials Management Plan (MMP).
You may also be able to treat the waste on-site and then dispose of it as non-hazardous waste – this is especially useful for soils containing fragments of asbestos. If the fragments are removed, the material can then be disposed of as non-hazardous waste. As long as you are sure the waste is not hazardous for any other reason, this often presents a viable and cost-effective solution.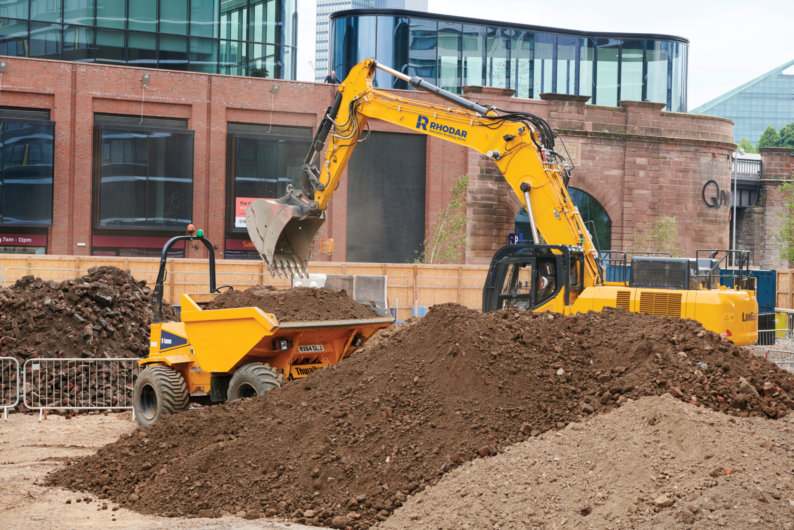 If you do wish to reuse soils onsite, you must do this in accordance with waste regulations and there must be a design-based reason to retain the soils. Waste in the UK is defined as any substance or object which the holder discards, intends to or is required to discard. There are two waste types in the UK - hazardous and non-hazardous.
Now that you have thoroughly investigated your site, identified its limitations, potential obstructions and contaminants, remediated it accordingly and decided how to dispose of waste, your development will have successfully circumvented a number of potential hidden dangers.
By following this simple two-step process, your project has a much greater likelihood of being completed on time and on budget.
When it comes to site developments, an investment in thorough investigation and planning really can be priceless.
For advice & guidance on site investigations and planning, please contact Rhodar's Remediation Team at: remediation@rhodar.co.uk
Go Back