Understand RAAC : Knowledge Webinar
Posted on in Company News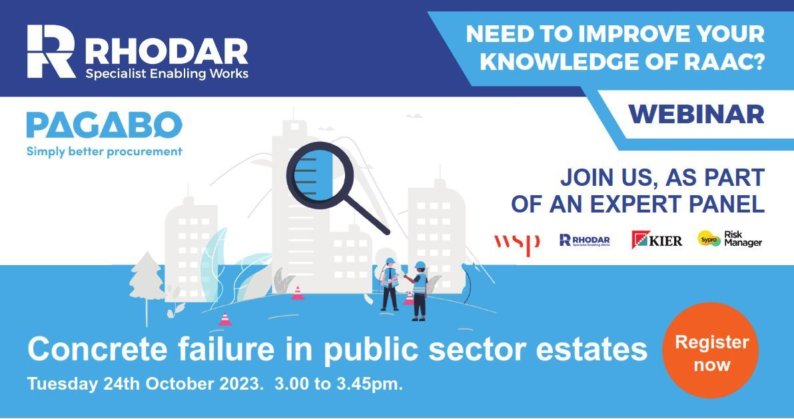 Need to improve your knowledge of RAAC? Join this FREE webinar.

'Concrete failure in public sector estates' - Tuesday 24th October 2023, 3:00 to 3:45pm

Click here to register: https://lnkd.in/ekECHWfJ

The topic of RAAC (Reinforced Autoclaved Aerated Concrete) is both current and concerning.

With a 30-year lifespan, many RAAC panels, commonly used in schools, hospitals, universities and public buildings, are now reaching the end of that timeframe, potentially compromising the structural integrity of these buildings. A risk that is often compounded by the presence of asbestos containing materials.

Join us, as part of an expert panel on 24th October at 3pm, facilitated by Pagabo, to explore, understand and explain the challenge of RAAC and LPS (Large Panel Systems), including important next steps to take.

Alongside Pagabo, WSP, Kier and Sypro Risk Manager, we will navigate you through these issues and the process of rectification, explaining our involvement and the expertise we bring.

It will be 45 minutes well spent to increase your knowledge on this very real concern in the built environment.
Go Back