Rhodar's Ice Bucket Challenge
Posted on in Company News
On Friday 13th October, fundraisers Faye Shepherd (Administrator/PA), Darren Jones (Senior Contracts Manager), and Dave Hart (Contracts Director) from Rhodar's Hull office braved the wet and cold, as they each endured the 'Ice Bucket Challenge' - all to raise vital funds for ANDYSMANCLUB.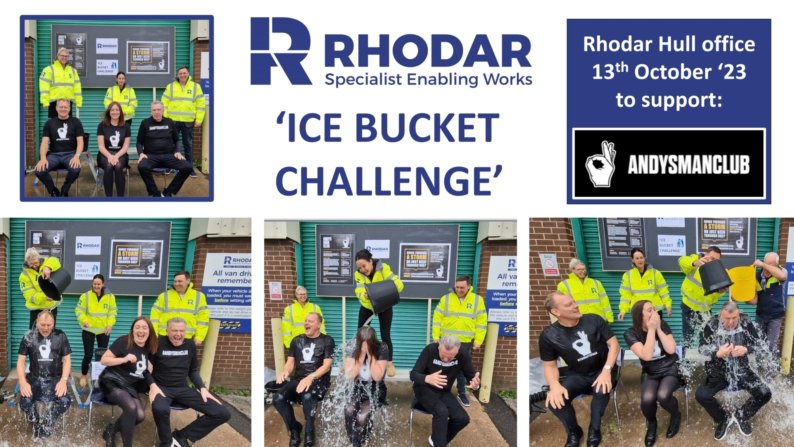 The photos from the challenge … although good … just didn't quite capture this unique moment: so, we made a short video! Enjoy it here: https://youtu.be/R_qchJszlq8
Challenge organiser Faye, from our Hull office team, introduces the video with a sobering insight into the very real challenges that ANDYSMANCLUB looks to support, day in, day out.
ANDYSMANCLUB is a men's suicide prevention charity, offering free-to-attend peer-to-peer support groups across the United Kingdom and online.

In support of both World Suicide Prevention Day and World Mental Health Day, the team boldly volunteered to face the icy deluge in order to highlight the incredible work the charity does day in and day out…
…and hats off to our brave trio….it certainly woke them up! 😊
So….enjoy the video….and then why not make a small donation here: https://lnkd.in/eNw52uR7
Go Back