Rhodar Demolition sets UK standard
Posted on in Company News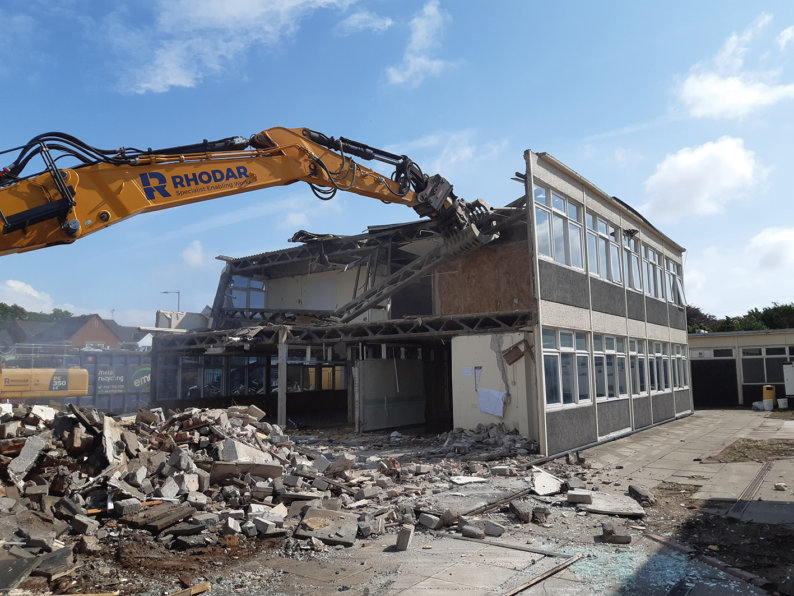 Rhodar recently carried out the first demolition of a 'Laingspan' school building for the ESFA. These building types, constructed in the 1970's, utilised a post-tensioned concrete frame, preventing the use of traditional mechanical demolition techniques.
The post-tensioned elements of these structures retain an incredible amount of stored energy, which if released could set off a chain reaction that could cause a catastrophic collapse.
Our bespoke methodology, developed with our structural engineers, ensured the integrity of the post tensioned sections were not disturbed as they were taken down for safe release in a designated processing area.
The project was carefully monitored by both the ESFA and the client, and a process was established for the demolition of similar structures as they approach the end of their lifespan.
Go Back