Rhodar's NVQ training programme gathers momentum
Posted on in Company News
Great to see the latest NVQ assessments taking place at our dedicated training facility in Leeds.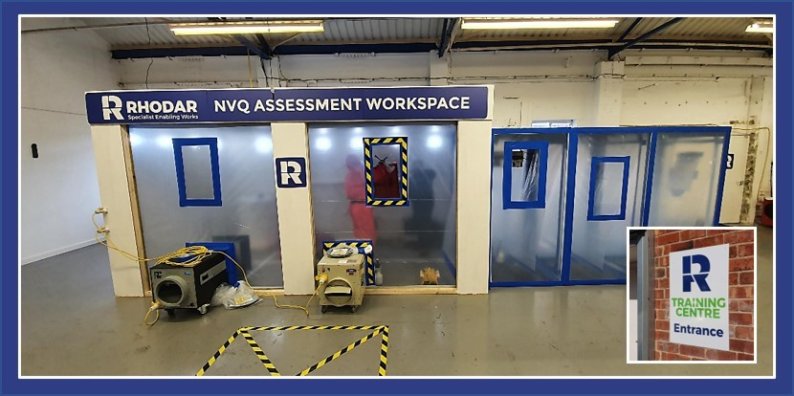 Our ambitious programme, to progress over 260 of our site workforce through their NVQ qualification by the end of next year, was developed with the support of ARCA, creating a range of assessment options to suit each candidate's experience levels.

The Covid compliant assessments are conducted on a 1-2-1 basis, incorporating classroom Q&As, and practical sessions. Candidates are tasked with setting up, entering and working within an asbestos enclosure mock-up, utilising various types of equipment and removal techniques, all under the watchful eye of the ARCA assessor (as shown in these photographs). The courses can also include site-based assessments for the more experienced site staff.

Our NVQ Assessment Workspace certainly looks set to be a busy environment!
Go Back