Harbour Exchange Passive Fire Works commended
Posted on in Company News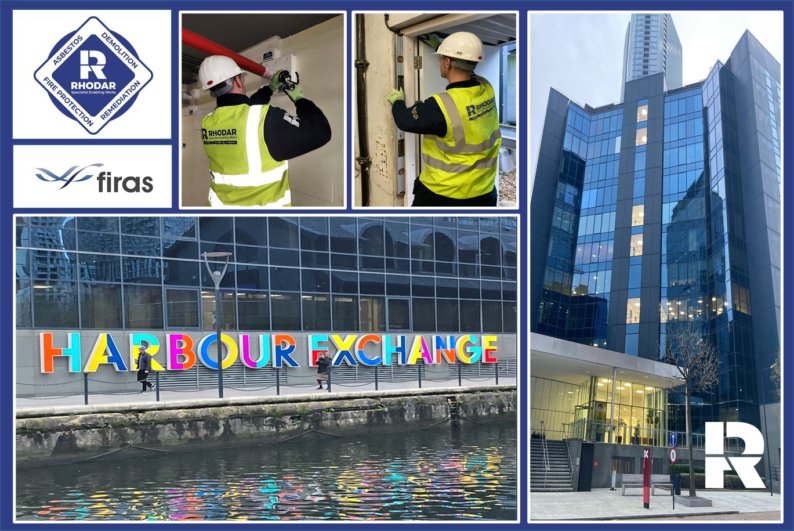 Rhodar's Passive Fire Protection Team is currently working at the prestigious Harbour Exchange business campus, in South Quays, London, delivering a comprehensive upgrade programme.
The 10-week project within the impressive 10-storey HX3 building, is a systematic floor by floor re-fit & upgrade of over 180 fire doors in addition to enhancing and reinstating of all fire seals throughout the building.
The project and our team have been commended by an inspection team from FIRAS as part of their national audit programme.
Go Back