Electrical demolition plant - reducing environmental impact
Posted on in Company News
Rhodar's demolition division constantly strives to reduce its environmental impact across its operations, by applying the latest sustainable technologies available in the marketplace.
To this end the business has continued to roll out the use of electrically powered machinery and equipment on many of its projects.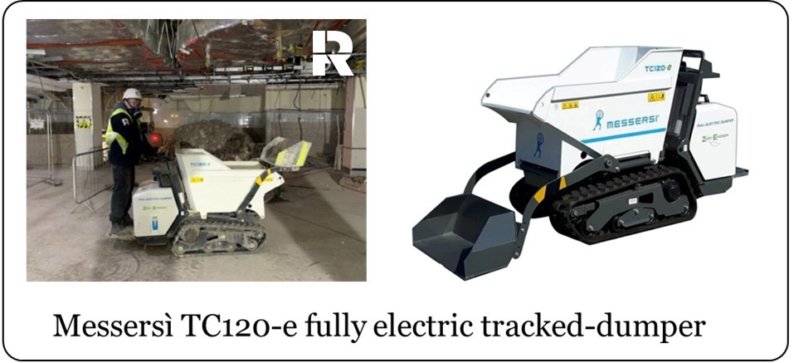 For example, Rhodar deployed this innovative equipment, including the Messersì TC120-e, a fully electric tracked-dumper, and the 3.5 tonne, 18.2kw Takeuchi TB235-2, a highly versatile mini excavator, on a large city centre project where the demolition team was working on a department store's interior renovation.
Rhodar introduced this eco-friendly approach in order to move away from conventional fossil-fuelled machinery, commonly used on these types of projects. This traditional plant produces much more noise than electrically powered equipment, as well as the associated fumes, and requires on-site fossil fuel storage.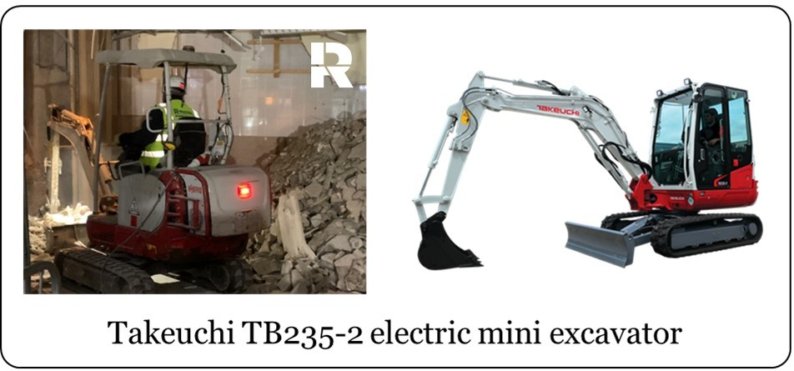 The electrical plant used on such projects minimises disruption to the general public, shoppers and business users in the vicinity, through a considerable reduction in noise whilst providing a greener solution.
Rhodar is at the forefront of implementing ways to operate more sustainably, from a chain of custody perspective across its raw material sourcing to its vehicle and transport initiatives such as the Masternaut telematics system.

The business is also an active 'Gold member' of the Supply Chain Sustainability School (SCSS) and is continually evolving its eco-practices in-line with the needs of our clients and the environment.
Go Back