Deep Clean programme protects against 'COVID-19'
Posted on in Company News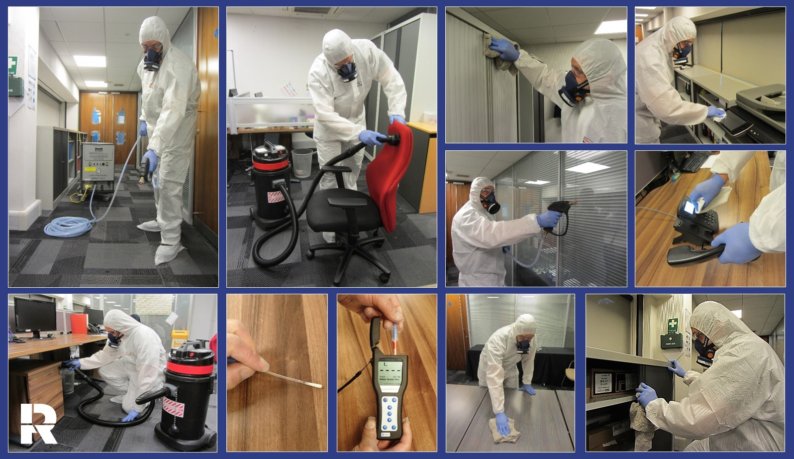 Over the past 3 weeks, teams of our own specially-trained Rhodar operatives have been systematically 'deep cleaning' our national office network, as we step up preparations for a staged re-occupation from early July.
Whilst Rhodar's operational teams have continued to safely deliver projects across the UK during the current crisis, our office teams successfully transitioned to operating from home, embracing remote working and new ways to communicate & interact, such as Microsoft Teams.
Our regional facilities have largely remained unoccupied, manned only by essential support staff to sustain our ongoing operations.
Using the latest Envirosafe™ virus & bacteria sanitiser (effective against 'COVID-19') and specialist equipment, cleaning & testing techniques, every surface, carpet, handle, light switch, chair, phone etc has been sprayed & wiped to ensure our premises are totally clean, and virus-free, for the return of our office staff.
The 'deep clean' process is part of a comprehensive 'return to office' plan, incorporating new staff rotas, extra cleaning regimes, one-way systems, spaced working areas etc so that our employees can return to our offices, confident in the knowledge that they are returning to a clean workspace with safe working practices.
Go Back