A unique project ... on track!
Posted on in Company News
Great Western Railways (GWR) had a unique requirement for the safe removal of asbestos containing materials (ACM) from one of its vast 192m HST maintenance sheds based in Penzance.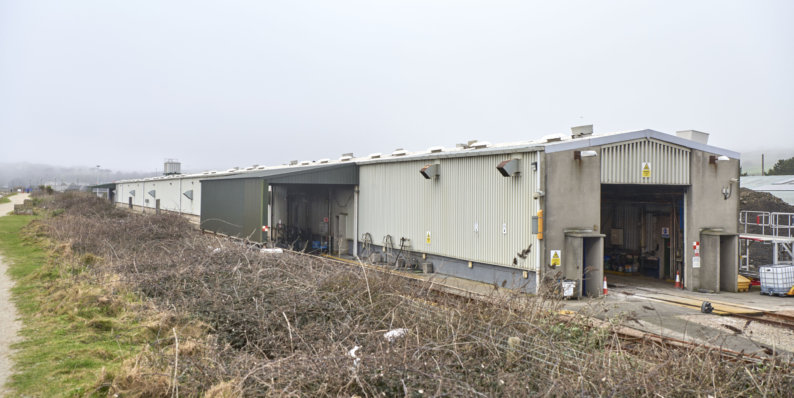 The aim of our project was to develop a genuinely innovative solution that would allow the safe removal of asbestos from GWR's HST maintenance shed whilst ensuring daily train maintenance operations could continue to operate.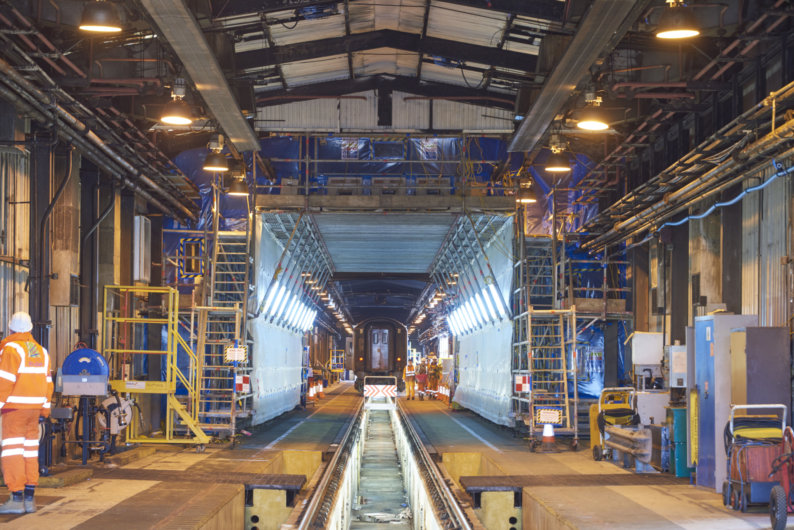 Rhodar worked with C Spencer Group and the appointed scaffold contractor to develop a solution that utilised a unique multi-level scaffold enclosure system to be built inside the shed which operated on a bespoke set of purpose-built tracks.
Following a successful pilot, Rhodar worked systematically (from one end to the other in planned sections) by locking the scaffold system down in each section, sealing the specialist polythene asbestos enclosure walls and floor, and attaching the moveable airlock and bag-lock to opposite sides of one end of the enclosure.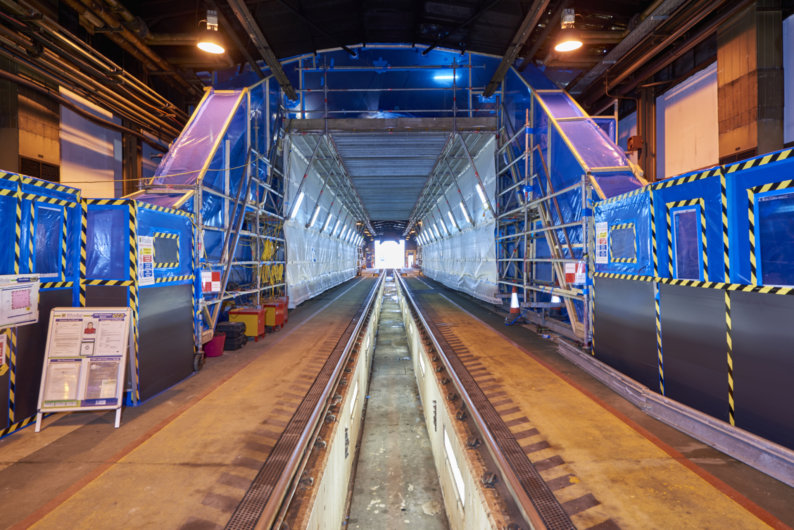 Continuous improvement, operational competency, and a shared strategic vision resulted in the creation of a best practice partnering model that delivered significant benefits to all project stakeholders.
Rhodar were therefore able to implement change, create a new and innovative approach to removing asbestos and, ensured that our client received the benefits of a project that:
1. Was completed on-time
2. Had zero reportable accidents
3. Required 50% less materials
4. Allowed continual operational maintenance of all trains
5. Increased learning and competency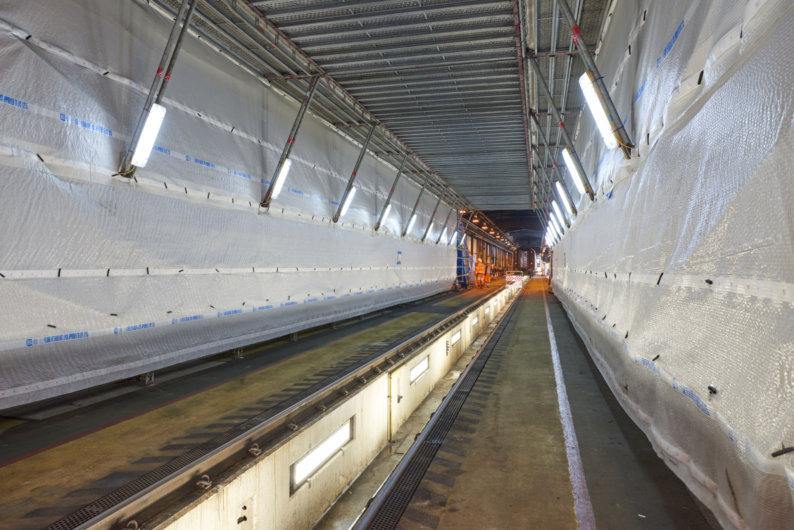 Following the successful completion of this project Rhodar is now able to apply the value, methods and learning derived from this unique innovation to similar requirements in a range of different environments.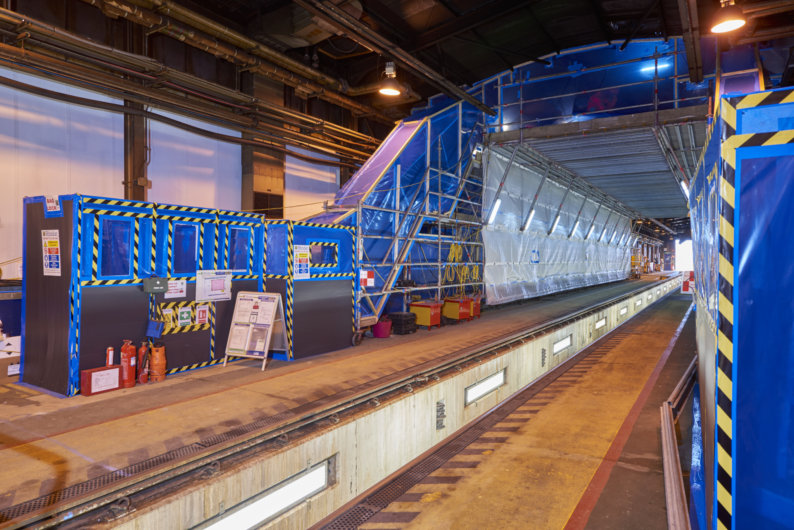 Go Back