Remediation
We provide exceptional site remediation and enabling works solutions that transform the development potential of brownfield sites.
The value of brownfield land
The Government has highlighted that regional growth is limited by the availability of developable land, and that the economic aspirations of the UK cannot be met until the supply of land suitable to create new homes and businesses has been identified.
Investors and developers argue that many of the remaining brownfield sites, which may be considered for regeneration are heavily constrained and the cost of development outweighs the potential return on investment.
Our experience allows us to appreciate the inherent value and development potential of many of the brownfield sites that currently block the land supply chain.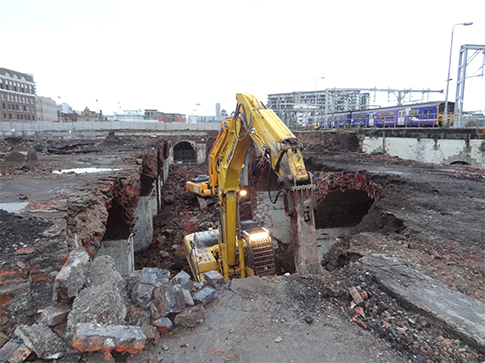 Unlocking the potential
Our approach to addressing the challenges of brownfield sites maximises the redevelopment potential and value by securing a best-fit end use and regeneration strategy.
• Viability Appraisal: 
To determine best-fit end use and approach to regeneration
• Geoenvironmental Assessment: 
To support regulatory approvals and risk management
• Remediation Contracting: 
To deliver a redevelopment-ready site
We manage the inherent risks associated with brownfield regeneration through our robust technical approach coupled with our strong understanding of prevailing legislation and planning regulation.
Risk is considered at the outset and managed by the adoption of a strategy that considers best-fit end-use first.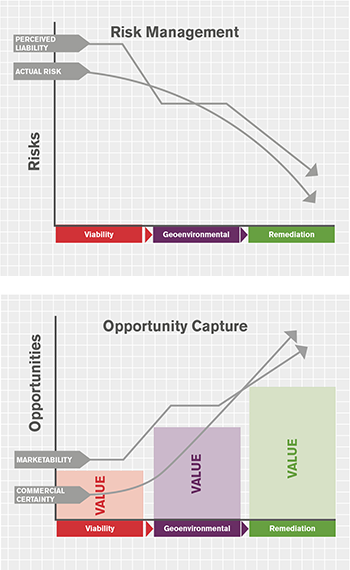 Opportunity in the form of commercial return and land value are both enhanced as technical challenges are addressed.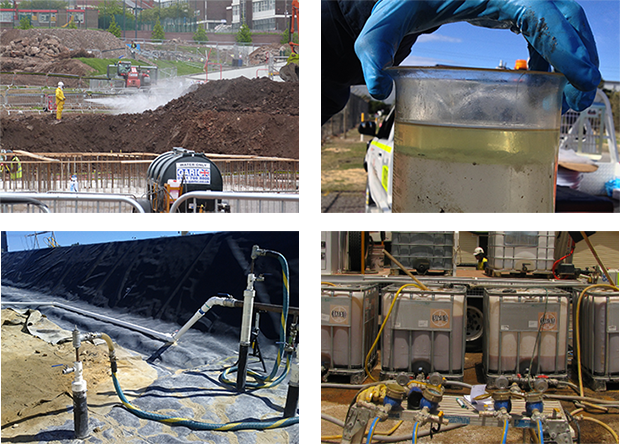 Our approach is innovative but realistic and enables even the most constrained brownfield sites to be considered for redevelopment. The commercial certainty offered by our approach together with our capability to deliver on-site technical solutions results in:
An improved funding proposition
Reduced commercial and technical uncertainty
Increased investment return
Integrated services
From initial viability appraisal and assessment through to design and construction, our ability to provide trusted technical and strategic advice is proven to deliver success.
Our integrated approach to technical and contracting services includes: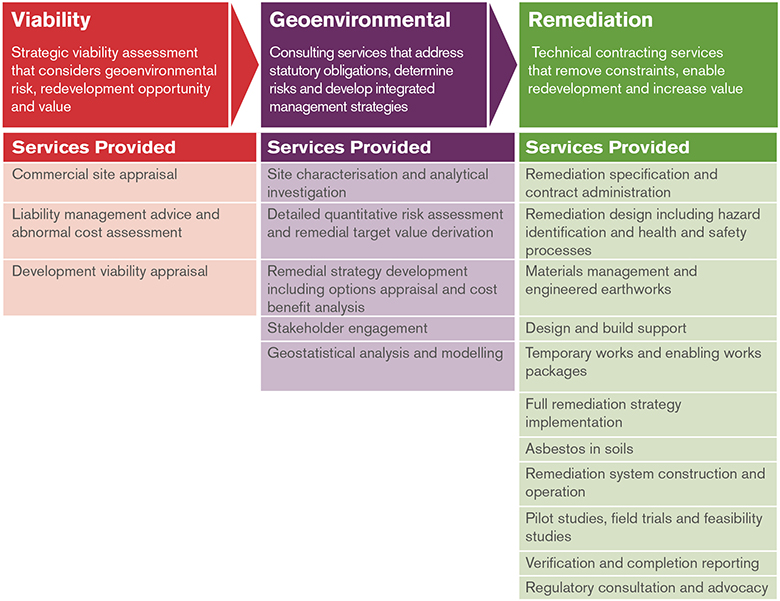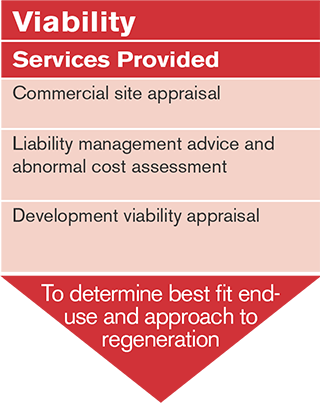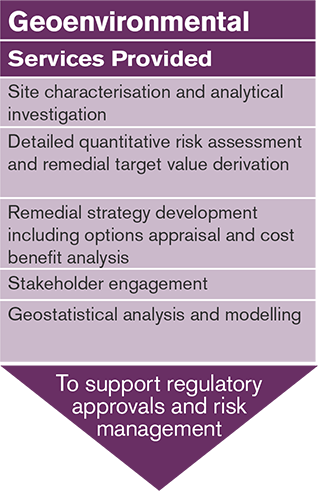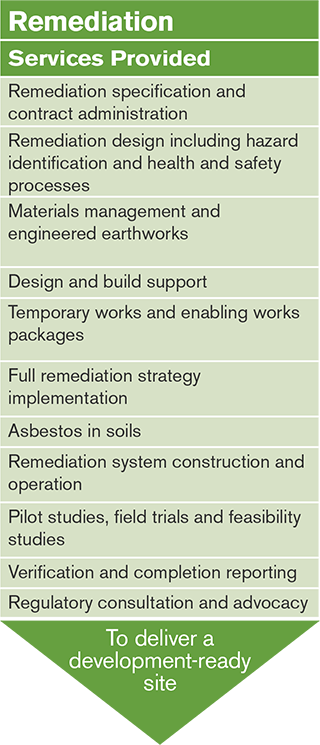 'We understand the commercial and technical challenges that brownfield sites present.  Our approach is designed to overcome these challenges and enable a new wave of transformational regeneration in our towns and cities'
Delivering our commitment
Our highly experienced team take responsibility for successful project delivery to ensure your objectives are met.
From the initial divestment decision by a land owner or acquisition by a developer our technical services enable effective brownfield site regeneration.
Through the integration of our technical services with our remediation contracting capability we address the full range of brownfield redevelopment issues, streamlining the supply chain and providing greater confidence in a successful outcome.