We 'Helped, Hiked & Paddled' for WellChild
Posted on in Company News
Last year we began our partnership with WellChild, the national charity for sick children with exceptional health needs, and introduced the 'Help and Hike' challenge that brought colleagues together across the business to support and fund raise for the charity – it proved to be a great success. (see story here)
This year we expanded the challenge to 'Help, Hike & Paddle' and after a very busy September in which 47 staff and five clients took part in our events, our donation to WellChild will be over £10,000.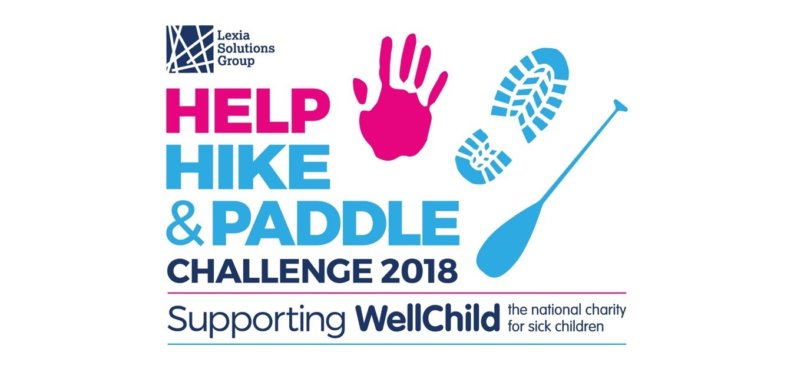 The 'Hike and Paddle' Challenge
The 'Hike and Paddle' part of this year's challenge took place on Saturday 1 September from our base at Patterdale Hall and was run by a combined team from the venue and WellChild. 28 staff members and five clients took part in the action-packed day, heading out to Patterdale Hall on Friday 31 August.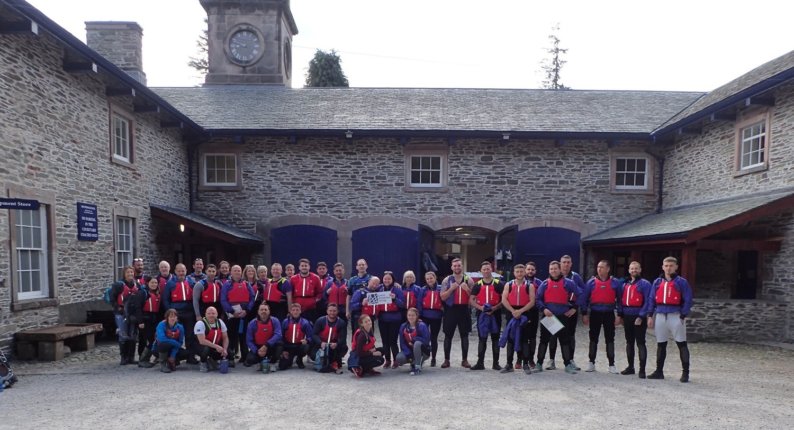 After a safety briefing, the teams of 4 were selected at random to add an extra element of team-building, before planning out their checkpoints for the challenges.

Using two sea kayaks rafted together, teams had to paddle out in the choppy water to the islands for their check points. Various mental challenges and general knowledge questions at each point kept the teams on their toes, providing extra points for those with brains and brawn!
There was also the somewhat scary 'lake leap' to complete!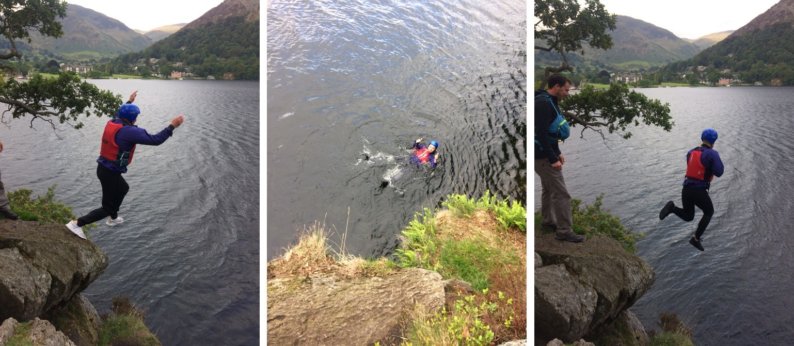 There was little rest for our competitors, as once they had completed the paddle challenge they had to hurry back to Patterdale Hall to prepare for the hiking event.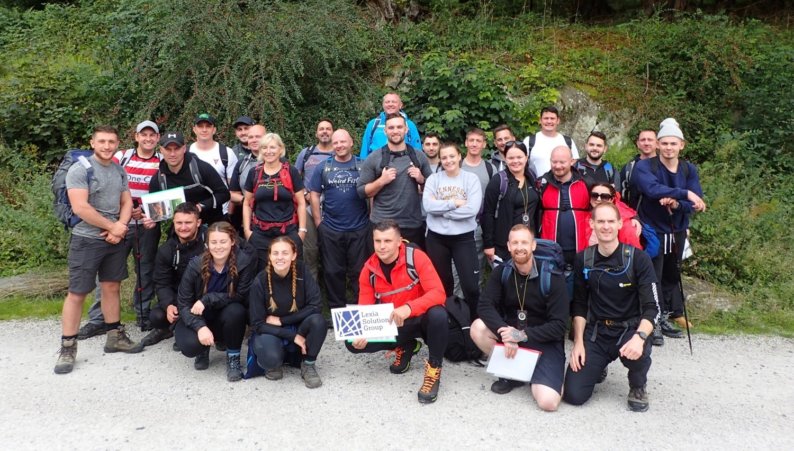 With lots of difficult locations to get to, including the 2155ft high Place Fell, teams went off in various directions with a variety of different navigational strategies. All check points contained lots of additional tasks for the teams, adding several valuable points for those that could crack the code.
Some of those who sought far away check points to try and win the challenge found themselves racing against the clock, as there was a time limit. Luckily none of them received penalty points for missing the cut-off time!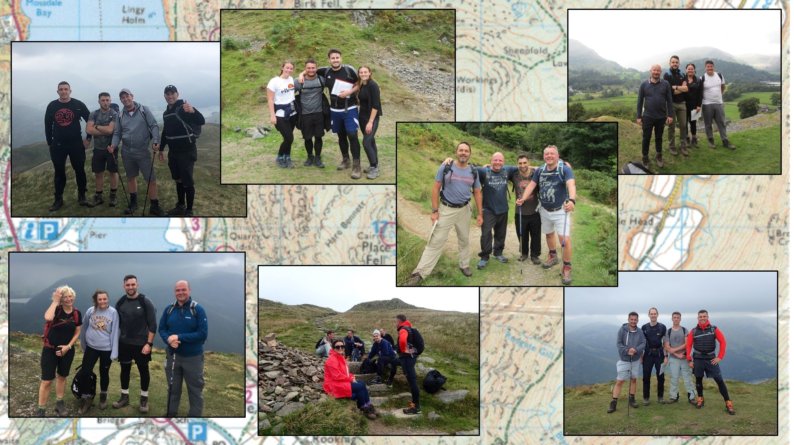 All the teams worked incredibly hard and competed to win, and the atmosphere was tense while the final scores were counted and verified, but as the winners were announced and applauded it was clear the challenge had been incredibly successful, and our main objective was always to raise as much as we could for WellChild. To date we have raised over £20,000 for this great cause and our employees are to thank for that.
The 'Helping Hands' Garden Project
The second part of our 'Help, Hike and Paddle' project saw our team deliver Amir's 'Helping Hands' Garden Project. On Tuesday 25 and Wednesday 26 of September, members of staff from around the country came together in partnership with WellChild to create a safe and inspiring garden space for three-year-old Amir, who has autism.

After a safety briefing by WellChild project manager Kieran Cullen, our staff were divided into teams and set to work, initially clearing and digging the large side and back gardens and removing dozens of very stubborn roots!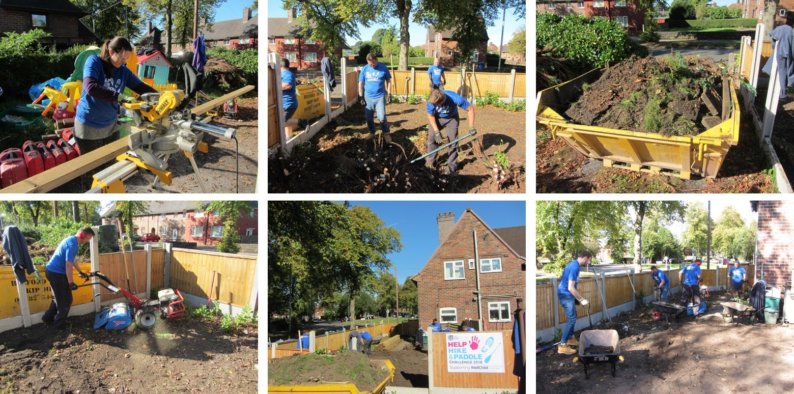 They then created a large wooden decked area and a huge artificial grass area to fill with toys and games!
In addition tonnes of topsoil was added to the side garden and it was seeded so that the family can enjoy a lush garden over the coming months.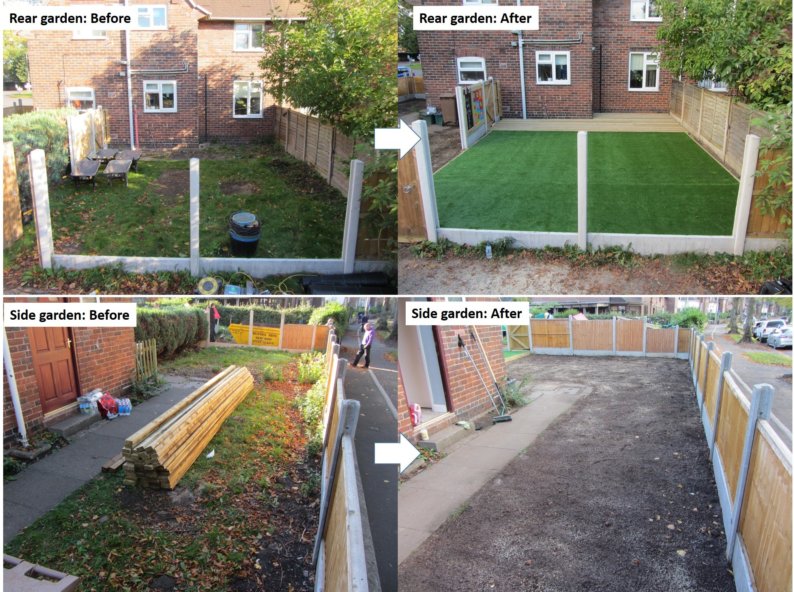 The challenge was incredibly physically demanding but Amir and his brother clearly loved the result!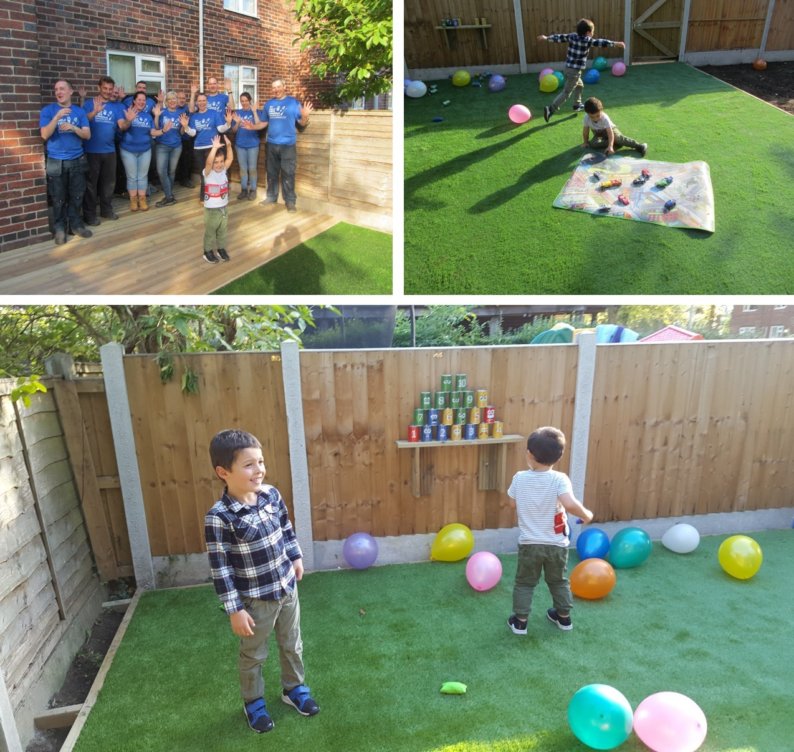 Jason Davy, MD of Rhodar said: "The teams all worked really hard across both of these projects and it was brilliant to see both the team and the competitive spirits displayed by everyone. I am thrilled we are able to donate £10,000 for such a well-deserving cause. I am very proud of the Rhodar team for all their hard work over the last month and look forward to another challenge next year!"
Go Back