We Helped and Hiked for Charity!
Posted on in Company News
Our nominated charity for 2017 was WellChild – The National Charity for Sick Children.
We chose WellChild because of the fantastic work they do providing nursing support for sick children in their homes, undertaking home renovation projects and various innovative fund raising activities.
To support this charity, we introduced a new, ambitious initiative called the 'Help or Hike' Challenge for our staff to get involved in.
We had been looking for a charity partner where we could involve more and more of our enthusiastic employees – we have lots of people keen to get involved but not everyone is comfortable running or cycling long distances.
The 'Help' Challenge
The 'Help' part of this initiative was based around an ambitious garden renovation project –in May 2017 we helped create a fantastic garden space for a 2 year child who has a very rare metabolic disorder called non-ketotic hyperglycinemia (NKH) and her family to enjoy. Unable to access public play areas locally in her wheelchair, we sent a team to transform her garden over a period of two days, to make it secure and functional.
We were inundated with volunteers across our UK Group wanting to help out. So we selected names at random to make up our team of 22. Guided by a great project manager from WellChild, our enthusiastic team spent two very hot days working in the garden, starting each day with a health and safety briefing and training so we could get to grips with tools, like cross cut saws and whacker plates.

Day one was spent clearing and preparing the plot, removing around 10 tonnes of soil and rubble, and filling two skips!

Day two was all about installing a safe artificial grass area, building decking with a ramp for easier access from the house, and laying special matting, which will provide the base for a special swing.

Our volunteers worked hard in searing heat to transform the space in two days. Not only did this give our team an enormous sense of achievement, but it was a great team building project too.

The 'Hike' Challenge
The 'Hike' part of our initiative was held on 7th October 2017 and saw a team of 35 staff from Lexia Solutions Group take part in a challenge to climb 5 peaks in the Lake District in one day.
The route involved 2,557m of ascent and some very rocky descents on what was possibly the wettest day of the year!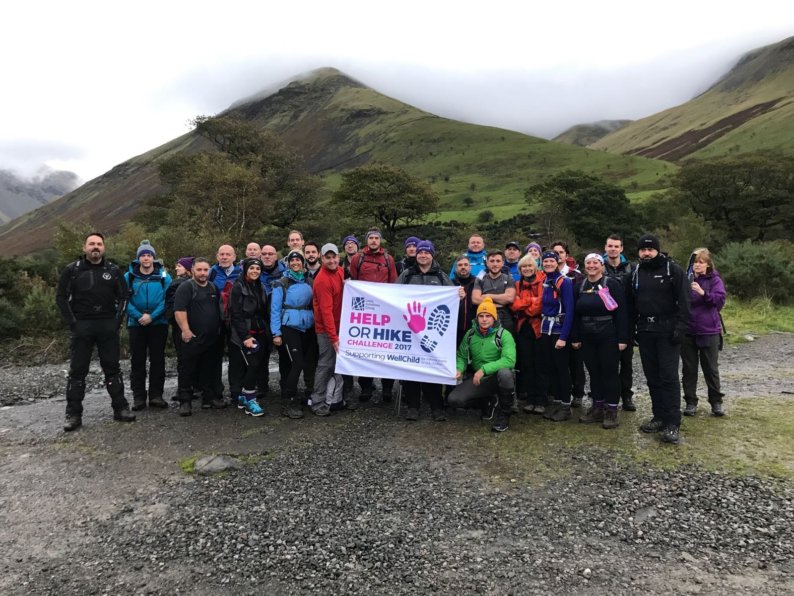 After many gruelling hours we completed the challenge – safe but very wet!
…..and raised over £10,000 Well done team!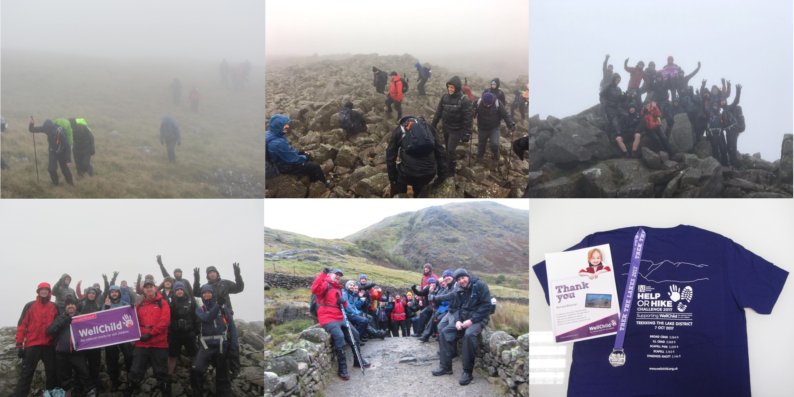 We were delighted to present a cheque to the WellChild Team at our company conference in April 2018.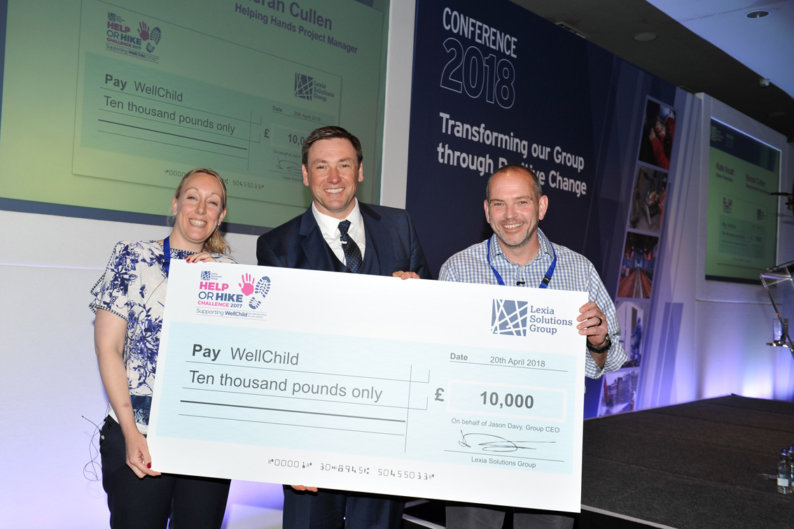 Go Back