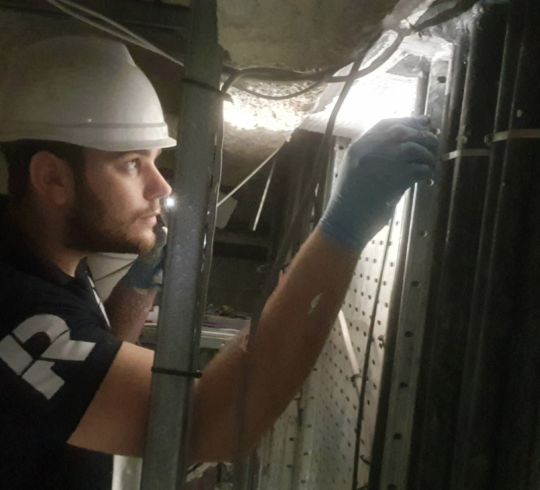 Expert support for Passive Fire Protection
Passive Fire Protection, also known as Built Fire Protection, plays a significant role in safeguarding people occupying properties, as well as limiting fire and smoke damage to buildings and contents.
It's a vital part of your fire safety strategy – and, as a building's owner or manager, legislation puts the responsibility for compliance in your hands.
How does Passive Fire Protection Work?
See how it can provide protection in this example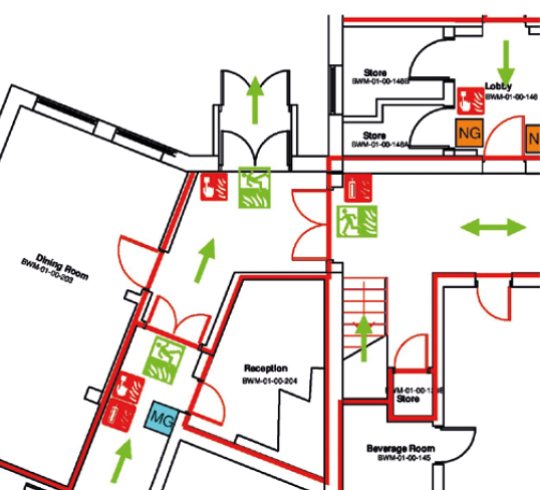 Integrated Protection Strategy
Passive Fire Protection works in conjunction with Active Fire Protection (sprinklers, extinguishers etc) by separating your building into areas of manageable risk or 'compartments'. These areas restrict the growth and spread of fire, so occupants can escape and firefighters are protected.
Limits the spread of fire, heat, and smoke by containing it
Protects escape routes and allows for escape time
Protects the building structure and assets, to enhance its sustainability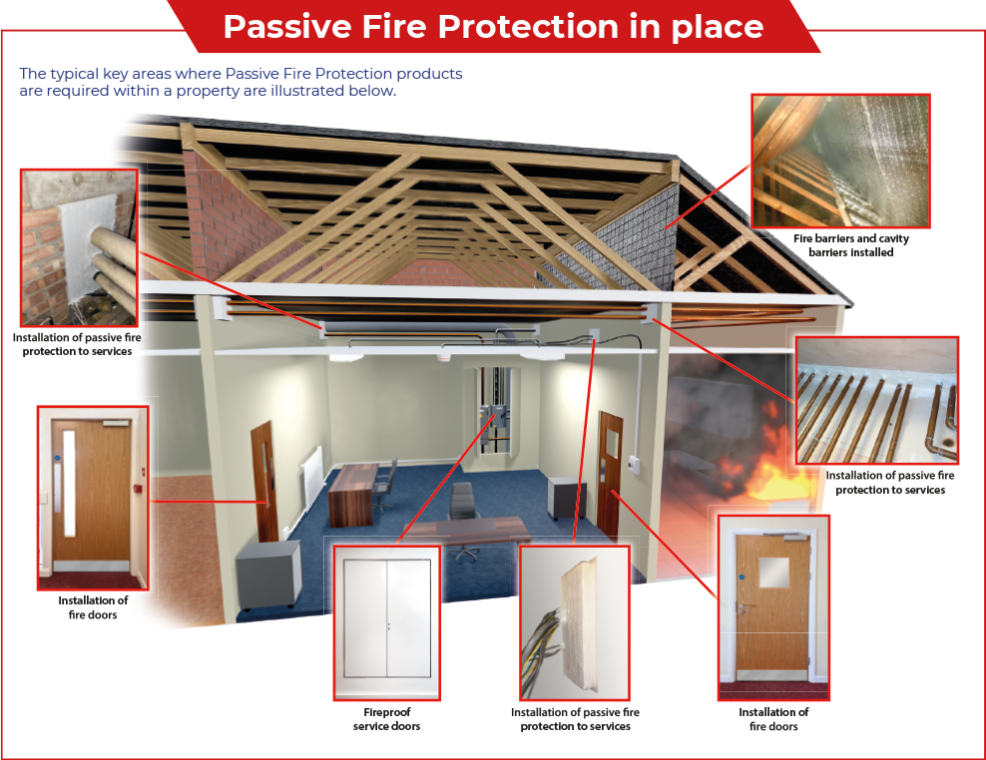 How We Can Help
Rhodar's specialist team can add Passive Fire Protection products to your building as a stand-alone service or as part of asbestos abatement works. We work for a wide range of sectors including education, healthcare, transport, commercial and residential buildings.
15105 Rhodar Fire Protection 2Pp Mailer
Expert services for your building's Passive Fire Protection
All of our services are carried out in conjunction with fire compartmentation drawings and risk assessments or surveys:
Precise Asset Recording
We utilise the Onetrace Project Management system to track and record every job we undertake. This provides clients with the Operation & Maintenance Manual (O&M) on completion of each job - providing real-time progress management of our projects.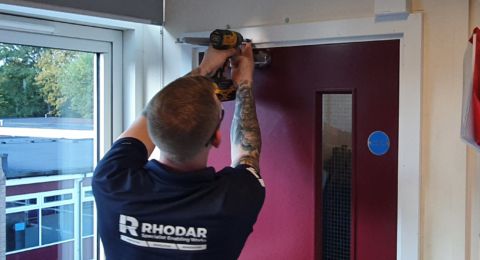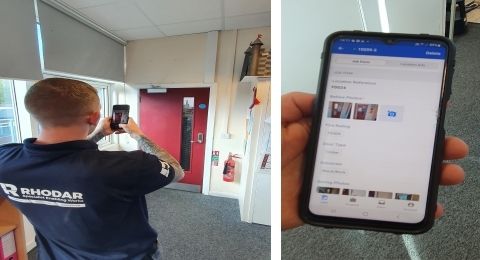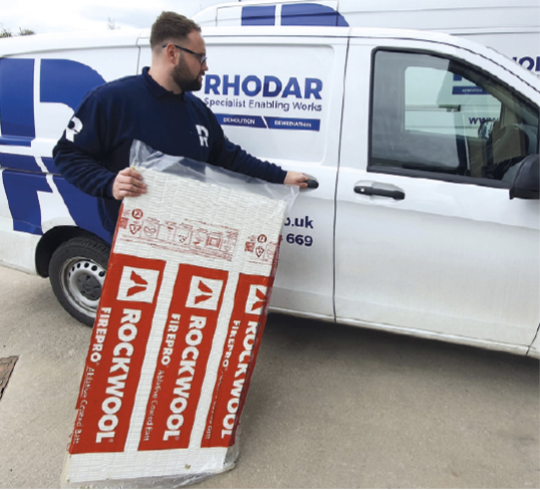 A proven partner you can trust
Decades of Fire Protection experience enables our team to give you the best advice on the right Passive Fire Protection solutions for your premises.
We only use the highest quality products that are trusted for their integrity and consistent performance.
As leaders in asbestos removal, demolition and remediation, we have a proven track record of working in hazardous environments.
This places us in a unique position to offer Passive Fire Protection where asbestos contamination is present, meaning you can enjoy a seamless, end-to-end service from a single trusted partner, with cost and time-saving efficiencies assured.
Fully Certified Service
Rhodar holds FIRAS certification offering peace of mind, with all jobs recorded on the FIRAS database.
View our certification details here
Assured Design & Installation
Rhodar is a member of the Association For Specialist Fire Protection - ensuring excellence in the design and installation of fire protection products through assured technical expertise.
View our registration details here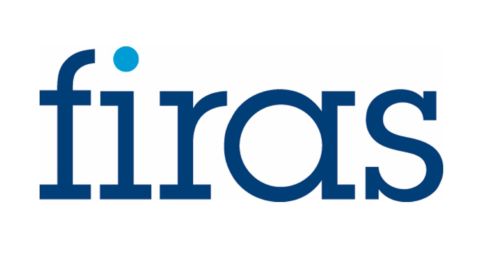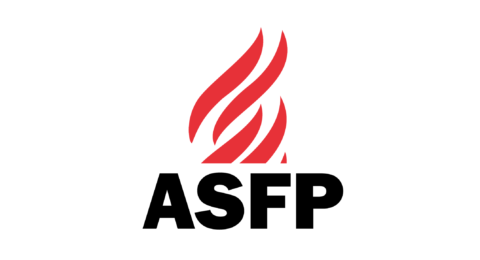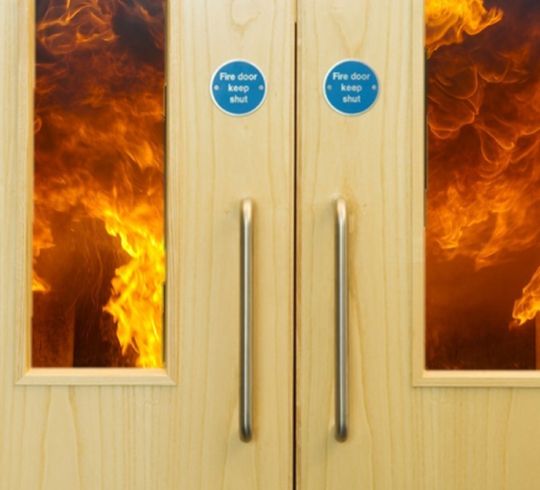 For expert guidance on implementing a comprehensive Passive Fire Protection Strategy as part of your overall Fire Safety Plan contact our team now:
Rhodar Passive Fire Protection 
0800 834 669