Asbestos Specialists for the Housing Sector
Rhodar Homeworks was established to meet the unique requirements of domestic asbestos abatement. 
With vast experience and extensive resources, we service the asbestos requirements of domestic insurance and claims management, housing associations, local authorities and MoD housing stock – making us experts in the field.
This division has evolved over the years to support this specialist area, streamlining our service to align with the needs of the insurance/domestic property sector.
As a team, we're acutely aware that because we operate in the highly legislated asbestos field, in close contact with tenants and that our work directly reflects on the reputations of our clients.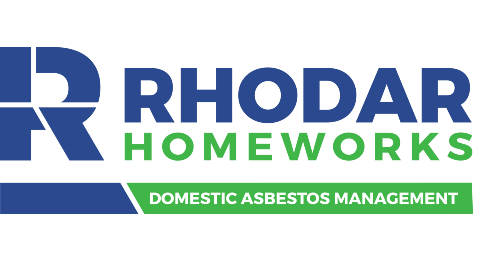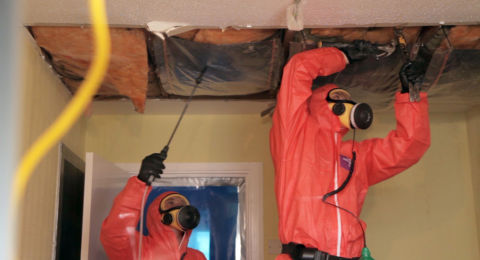 We understand the sensitive nature of working in domestic settings – and our team are trained and qualified to engage with everyone, including the vulnerable, elderly, and infirm. 
We've tailored our service to your unique requirements – and our customer satisfaction and leading NPS score rolling average of 65 with a score of 95 in September 2022* are testament to the fact that we're getting it right.
*Source: RSA Assessment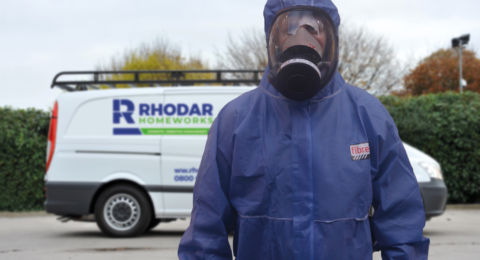 Asbestos in the Home: Typical Locations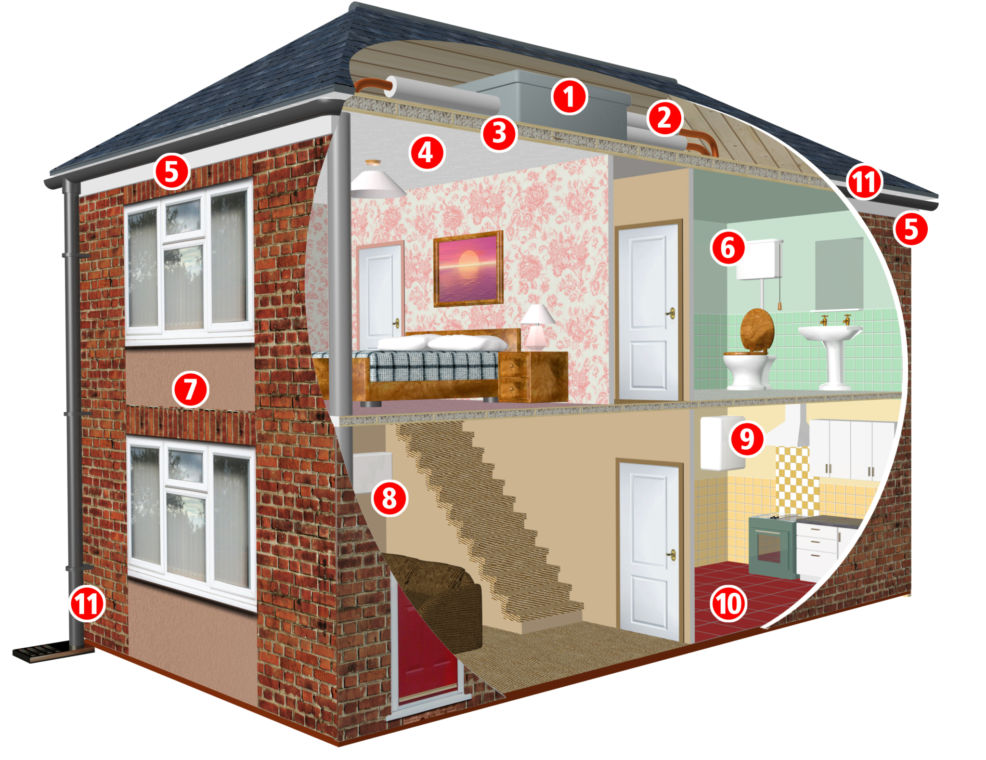 Water Tank: Asbestos cement and is often found in older properties (pre 1980)
Pipe Lagging: Used to keep heat in or out. Often painted over, or protected by outer coating so not obviously asbestos
Property Insulation: Loose asbestos can be found as insulation on wall and floor cavities and in lofts
Textured Coating (e.g. Artex): Can be found throughout a propety on ceilings and walls
Soft Board (roof overhang): Sits behind fascia at eves level. Boards can be made from asbestos cement or asbestos insulating boards
Toilet Cistern: Toilet cisterns can contain asbestos-reinforced resin composite materials
Wall Panelling: External wall cladding and as internal wall panelling particularly around windows
Fuse Box: Each Fuse wire has an individual asbestos flash guard. Panel behind fuse box can be asbestos
Heater Cupboard: Arounds domestic boiler often contains asbestos insulating board
Floor Tiles: Plastic floor tiles, often different colours and mainly hidden under carpets and ceramic tiles (Vinyl Floor Tiles: The tile backing may also contain asbestos paper)
Rainwater Items: Roof gutters and down pipes can often be made of asbestos cement.
Asbestos removal expertise for domestic settings
Offering a complete package, our clients employ us to deliver their asbestos abatement requirements, covering asbestos sampling, scoping, planned asbestos works and responding to emergency callouts. 
Our service ensures properties are returned safe and ready for refurbishment or re-occupation.
Full UK coverage and nationwide resources
Dedicated customer service centre support
KPI-led service levels and class-leading MI software
24/7, 365 days a year service
Health & Safety focus
As a leading UK asbestos removal company, we apply the same stringent procedures to our domestic projects – licensed or non-licensed – as we do to our larger asbestos removal contracts. 
This ensures that domestic customers enjoy the best levels of service with higher standards of safety.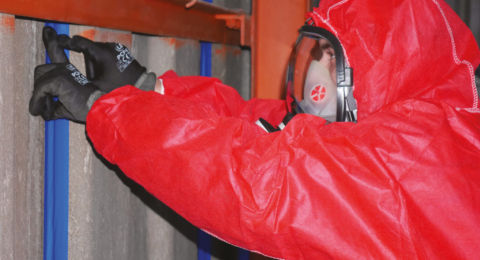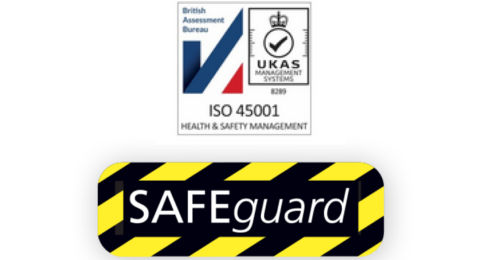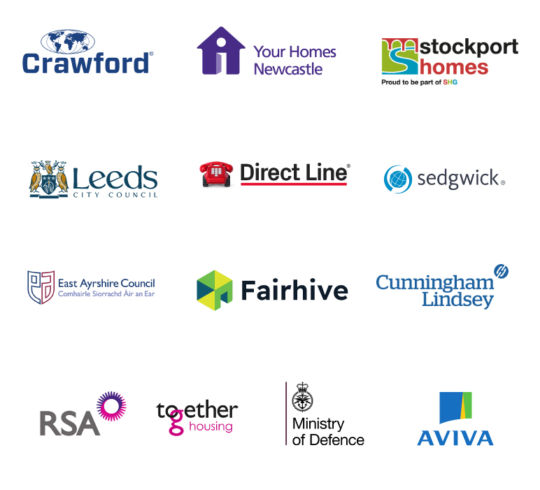 Services tailored to unique domestic asbestos requirements
Established to meet the specific requirements of domestic asbestos abatement, Rhodar Homeworks' dedicated team works closely with:
Insurance Providers / Claims Managers
 We are a framework provider for RSA, Aviva and Direct Line; other clients include Cunningham Lindsey, Sedgwick and Crawford & Company
Local Authorities / ALMOs
Including Stockport Homes, Leeds City Council, East Ayrshire Council and YourHomes
Including Fairhive Homes and Together Housing Group
Ministry of Defence (FDIS housing stock)
Specialist services with nationwide reach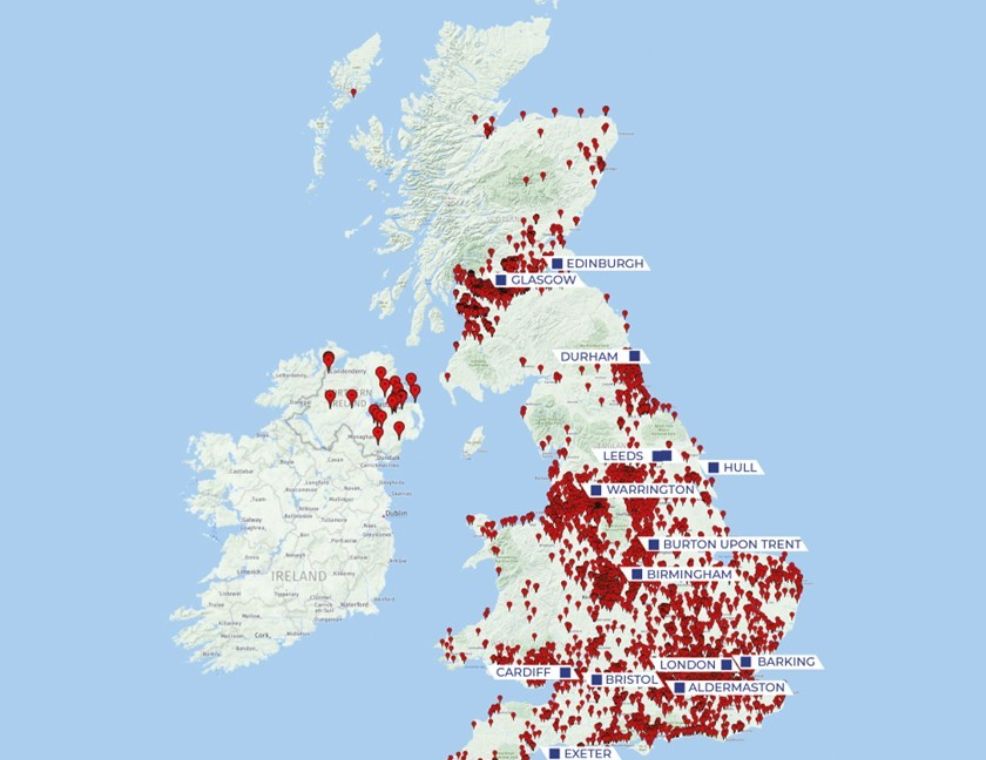 With decades of experience within this specialist field, the Rhodar Homeworks team handles in excess of 10,000 individual asbestos projects per year. 
This map shows the locations of our regional infrastructure and office hubs – as well as the concentration of work we've completed over the last 12-months.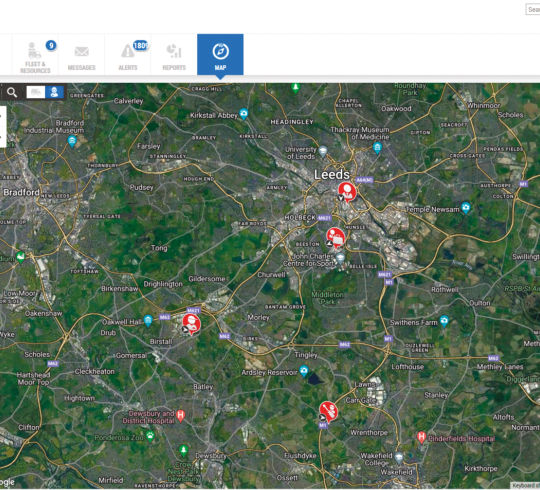 Class-leading & cost-saving MI systems
Our dedicated customer service centre utilises bespoke systems and software, facilitating an efficient claim time journey. Dedicated management systems enable us to track and manage the high volume of project activities and produce precise management information.
We use a bespoke version of BigChange – the state-of-the-art, award-winning and paperless management information platform. 
This system incorporates: 
Job scheduling
Job tracking
Field resource management
Business intelligence
Efficient project management
BigChange, our project management system, enables us to deliver the best possible service coupled with cost efficiencies. 
It also drives the success of our environmental targets through the efficient management and planning of our national resource footprint. 
This ultimately benefits our insurance sector clients by helping them to meet their own sustainability goals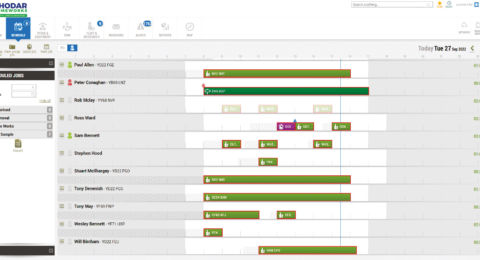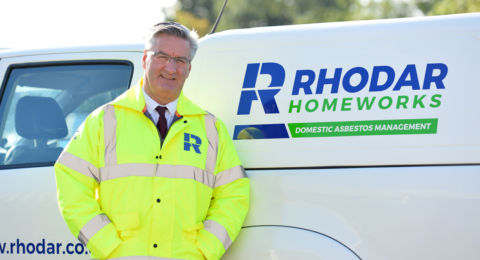 Enhancing the customer journey
The Rhodar Homeworks team comprises specialist engineers and dedicated customer service/claim management staff. Whether we're on site or office based, you can trust us and our highly trained team to handle all scenarios within the domestic setting, including interacting with vulnerable people.
We understand that the word 'asbestos' can be alarming for policyholders. Clear communication is key to giving your customers peace of mind, so we:
Pre-book all appointments (complete with email and text reminders) 
Explain the steps involved in advance
Provide a leaflet outlining what to expect throughout the process
Our DBS-checked and safeguarding-trained engineers arrive at the property:
In Rhodar Homeworks branded vehicles
Wearing branded uniform
Carrying full ID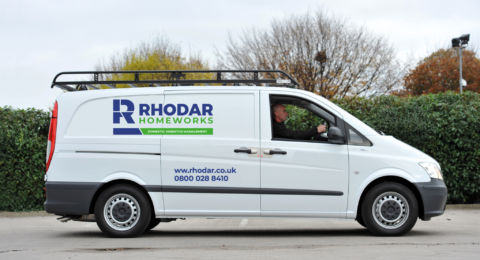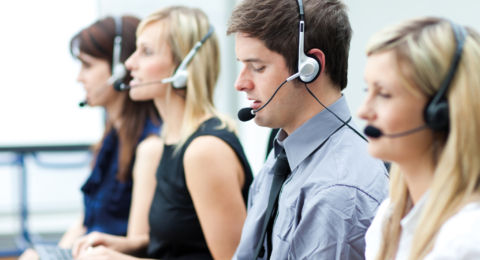 Independently assessed as 'excellent'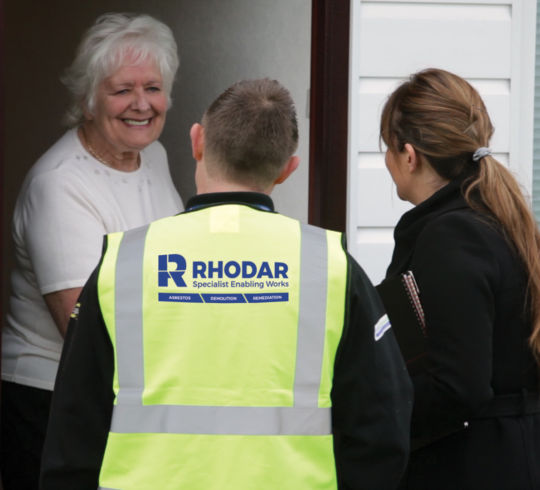 The effectiveness of our site teams and customer service centre is reflected in our industry-leading and field-proven NPS rolling average score of 65 – classing us as 'excellent', and a score of 95 in September 2022. * Feedback from promoters in the NPS process includes:
"Follow up calls throughout the process were greatly appreciated."
"They were on time, worked efficiently and left the house very clean."
"The office team should be commended for their rapid handling of queries."
"Very personable, explained the process well."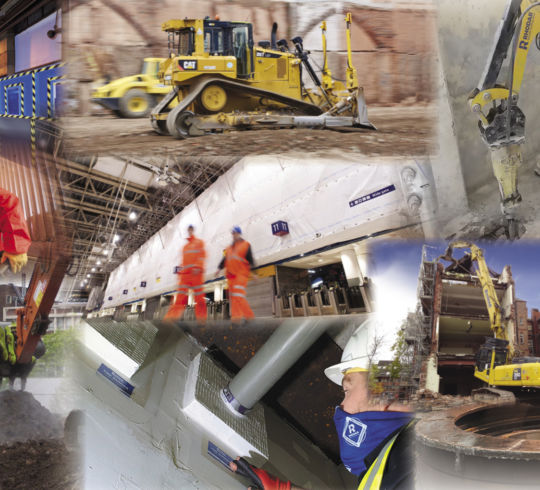 Incorporating our wider offering
Rhodar's wider service portfolio encompasses a full enabling works package. This comprises asbestos removal, demolition, and land remediation as well as passive fire protection – a service whose relevance is magnified in light of the new Building Safety Bill and Fire Safety Act.
Read more about our Passive Fire Protection Services 'Click Here'