Trio of achievements for Rhodar with ARCA
Posted on in Company News
Rhodar is pleased to announce it has been recognised by ARCA, the Asbestos Removal Contractors Association, with two awards, in addition to its MD, Jason Davy being announced as ARCA Chairman.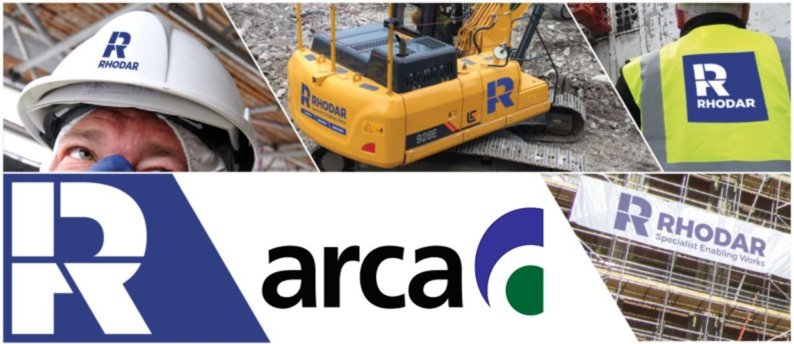 Rhodar was presented with the Gold Training Award and the National Training Award for 2017/2018 by the association, which is dedicated to promoting safety and professionalism throughout the licensed asbestos removal industry.
The Gold Training Award was presented to Rhodar for training at least eight operatives and supervisors over the year, with each having attained a score of over 92.5%. This is a significant mark of achievement and recognises Rhodar's industry-leading training within the asbestos removal sector.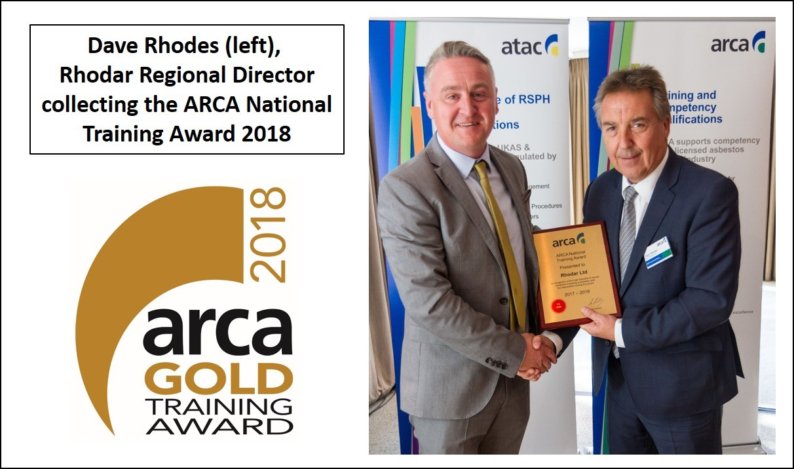 Continuing Rhodar's commitment to excellence, the ARCA National Training Award recognised the fact that Rhodar had trained 59 employees over 12 months and had achieved an impressive average score of 95.2%, standing as a true testament to the hard work and dedication of employees.
Satish Patel, ARCA training manager, said: "This is a considerable achievement and Jason and his team should be justifiably pleased. It is a testament to all of Rhodar's staff that have attained a higher than average score in training sessions to achieve this award."
Following this positive news, Rhodar's MD, Jason Davy has been announced as this year's ARCA Chairman, having previously held the position between 2001 and 2003. Jason's experience, industry knowledge and strong belief in quality training and development makes him the perfect candidate for the role.
Jason commented: "Rhodar is committed to investing in its people and supporting them to grow within a business. I am proud that the team's hard work has been recognised by these awards. Receiving the Gold Training Award and the National Training Award demonstrates the dedication of our team and I cannot thank them enough for their dedication and support".
"I am also delighted to be chosen as ARCA Chairman again this year and look forward to working with other leaders across the industry, sharing the best practices to encourage our staff and all ARCA members."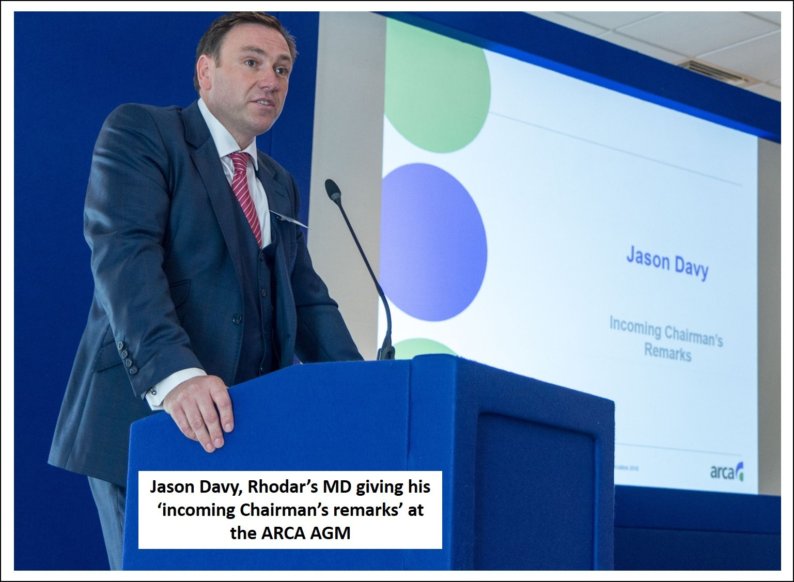 Rhodar has a long and proud association with ARCA and is committed to operating to the highest possible standard of safety and performance. Rhodar's cultural programme 'In Pursuit of Excellence' permeates everything the company does to achieve these standards, from having a positive 'can do' attitude to always regarding Health and Safety as their top priority.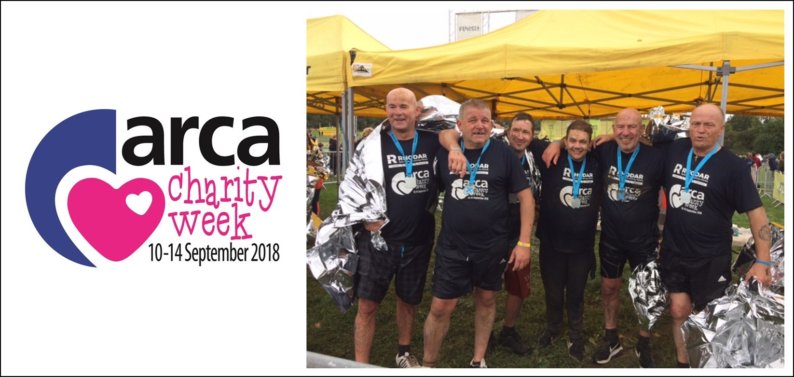 Rhodar has also been very active working on a range of charitable projects this year including ARCA's Charity Week initiative, with their team taking part in the 'Wild Warrior Mud' challenge. Over the course of 2018 Rhodar has raised well over £10,000 for a variety of worthy causes.
Go Back