Rhodar's lock-down training drive a huge success
Posted on in Company News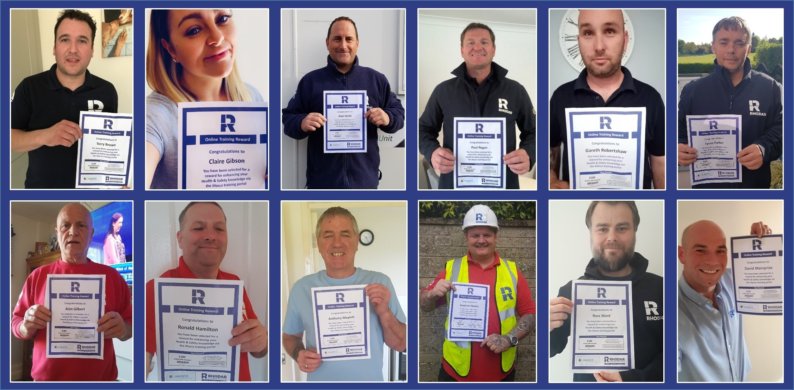 Training activity across Rhodar's regional operations went into overdrive last month, following the launch of an ambitious 'e-learning upskilling initiative'.
Whilst our teams have been working on site and working remotely from home in compliance with Government Guidance we have embraced all aspects of this remote working. Our tech team did a superb job in ensuring the transition worked flawlessly and our staff adopted the changes with the same positive team attitude that's been very apparent throughout this whole challenging period.
With our teams successfully working remotely, we felt it was an ideal time to provide a facility for all staff to enhance their knowledge. We facilitated this through e-training, across a broad spectrum of health & safety and compliance related areas plus a whole host of other relevant courses whilst they had some additional available time during the reduced capacity in our Industry.
Using the 'iHasco e-learning Portal' we invited our entire workforce to sit as many courses as they liked during April – a chance for them to personally develop and improve their knowledge and understanding of our industry, obligations and activities.
Course material for this supplementary training covered areas such as CDM regulations, COSHH, Risk Assessments, Legionella and electrical safety as well a series of awareness syllabuses including Mental Health, Environmental and Coronavirus awareness.
There was a huge take up across our 450 colleagues with a staggering 1,100 individual certificates being attained! We were so delighted by this response that we decided to run a draw for all who got involved and 18 lucky employees won a £100 gift voucher certificate (some of whom can be seen in this image)
So a big thank you and well done to all of our course-takers!
Go Back