Rhodar sets out new vision and values at annual conference
Posted on in Company News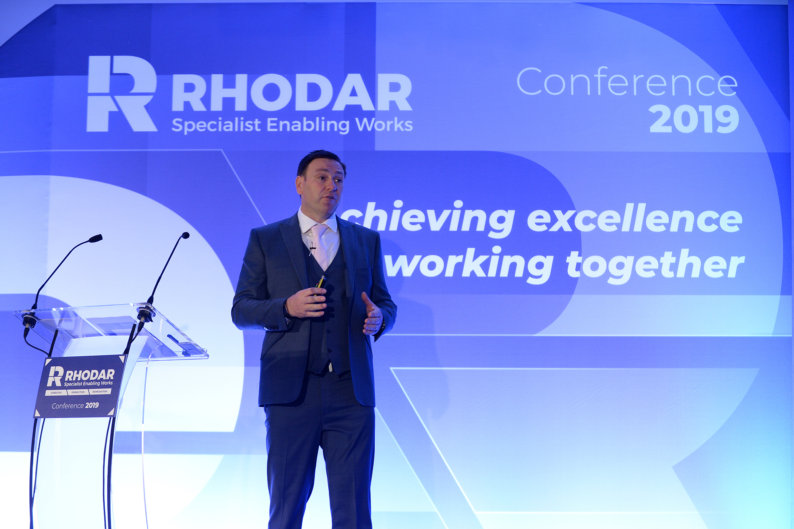 Rhodar's annual conference, held last week in Leeds, was an opportunity to bring together colleagues from across the country, from all three of its divisions. With a theme of 'Achieving excellence by working together', the fully interactive event was a platform to review a successful 12 months for the business and for all colleagues to get involved in shaping the future strategy.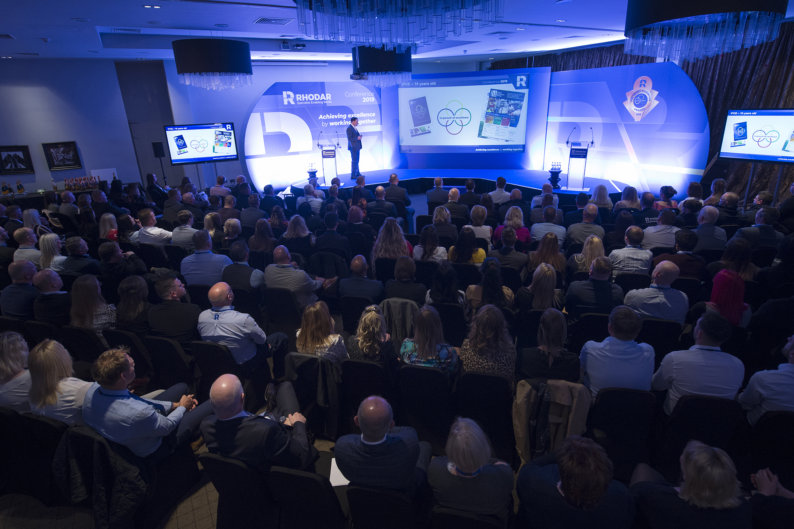 Having repositioned the business 12 months ago by bringing its three divisions – asbestos, demolition and remediation – under the Rhodar name for the first time, complete with a fresh new brand identity, the conference reflected on a year of continued progress and set out the future plans for the business and how each and every colleague can play their part in delivering its vision to become 'the market leading specialist enabling works contractor'.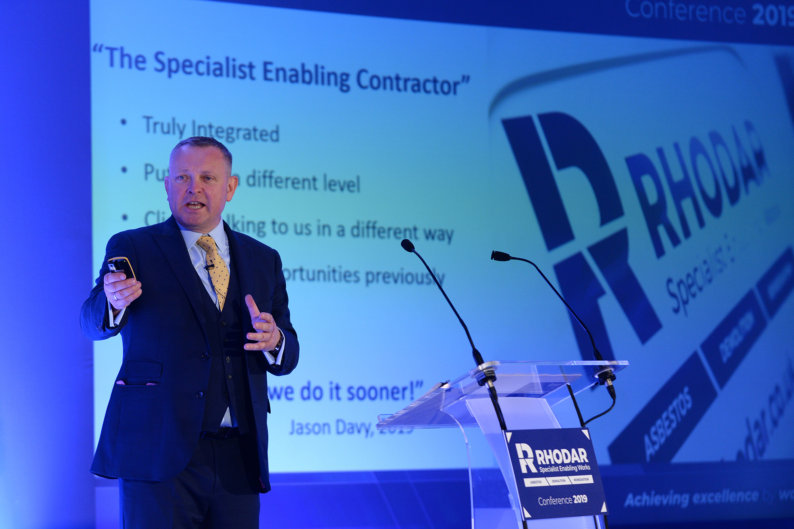 With former fighter pilot and Red Arrows Executive Officer, Justin Hughes, as the key note speaker, the audience was challenged to achieve excellence through team work – not only in their profession but also on the day through a series of interactive sessions at the conference.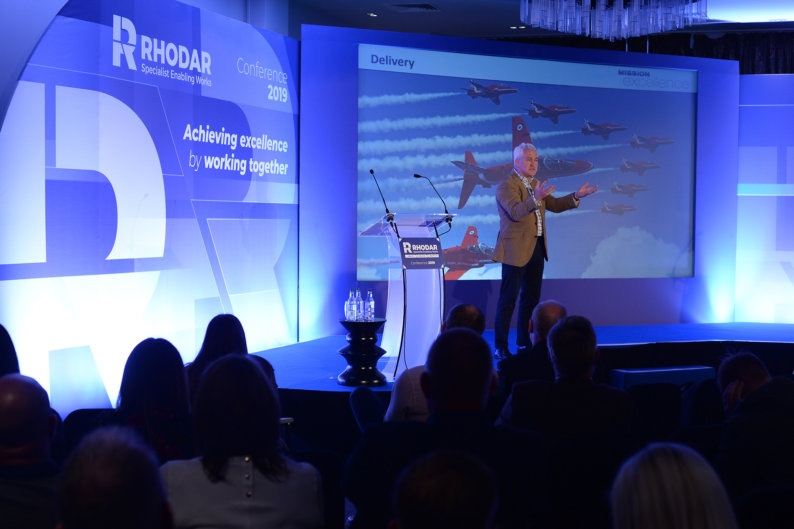 Justin also facilitated a Q&A session which saw colleagues put questions to Jason Davy, who provided an insight into running a large company.
Jason Davy, managing director of Rhodar, commented: "We work hard to develop a real team culture within the business and together we've delivered another successful year for Rhodar. However, it's always good to take a step back and see what 'team' means to other people. The Red Arrows is the very definition of world class team work, where everyone and everything has to work together, and listening to Justin's thoughts on building high-performance teams was extremely inspiring."
At the conference, the Rhodar team was challenged to select the business's new 'Values' to accompany its new vision. Live voting, via digital keypads, was used to agree the seven core values and following the conference these will be integrated throughout the business as part of the company's 'In Pursuit of Excellence' (IPOE) programme, which includes an awards programme which will be realigned to them.
This year's IPOE Values award winners were recognised at the conference, with seven top awards presented to winners by the external and independent judging panel. Runners up in each category were also recognised.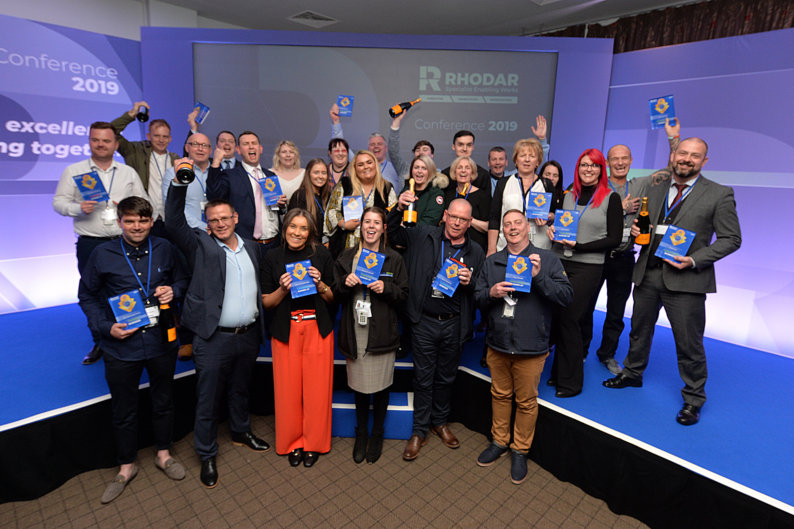 The event was also an opportunity to thank colleagues for supporting the business's CSR / social value activities throughout the year. The 2018 'Help, Hike & Paddle' campaign raised £10,000 for WellChild, the national charity for sick children, with representatives from the charity also in attendance at the conference to thank the Rhodar team and to launch the 2019 'Venture and Volunteer' charity challenge.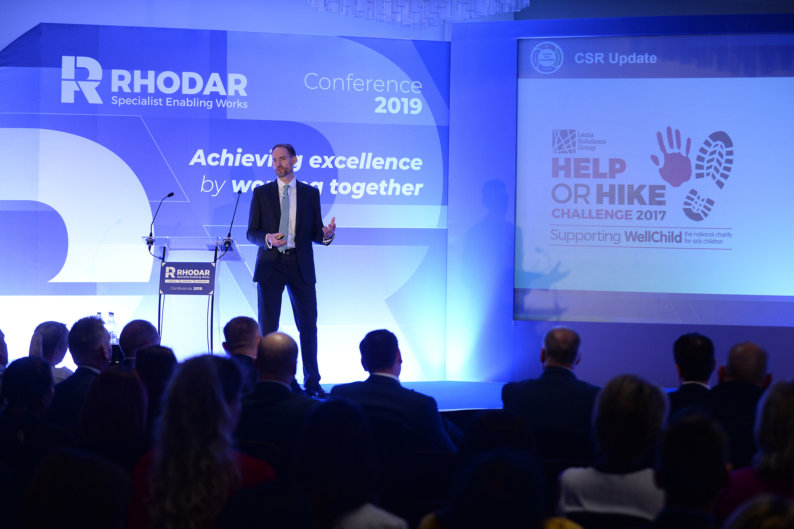 Jason Davy said: "Colleagues across the country showed that their team work goes way beyond the 'day job', working together to create a safe garden space for three-year-old Amir, who has Autism. They also tested themselves physically with a double event challenge in the Lake District. Their efforts helped raise a significant amount of money and I would like to thank them again for their commitment to our charity activities."
A short video showing Rhodar's charity challenge activities for 2018 can be viewed here.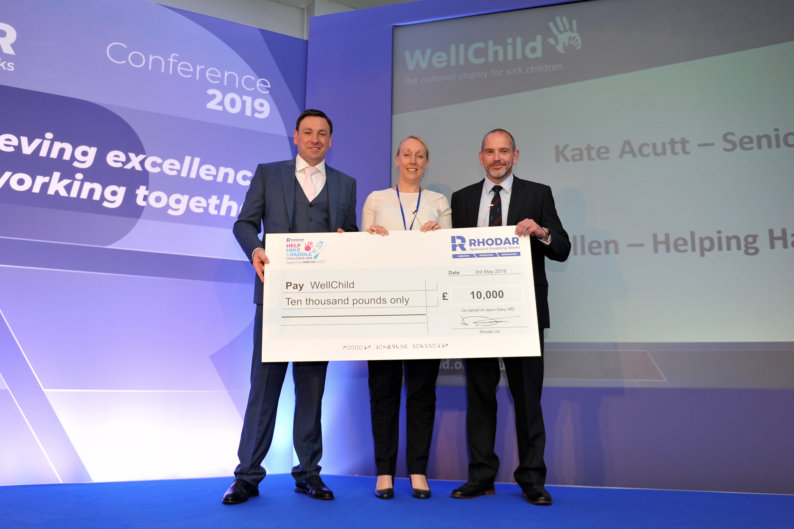 The Conference was not all business, with team work encouraged via a multi-stage interactive quiz throughout the event, and rounded off with a dinner dance in the evening.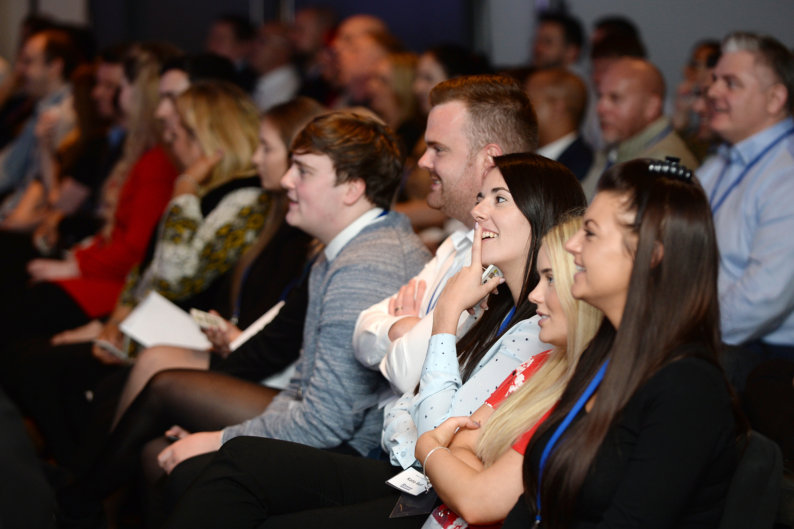 Go Back