Big and Bad ... once again!
Posted on in Company News
In September a team of over 30 staff from across the UK took part in the 'Big Bad Bike Ride' in order to raise money for Ataxia UK. The Group has had a long association with this well-deserving charity which provides vital support for children with this debilitating neurological disorder.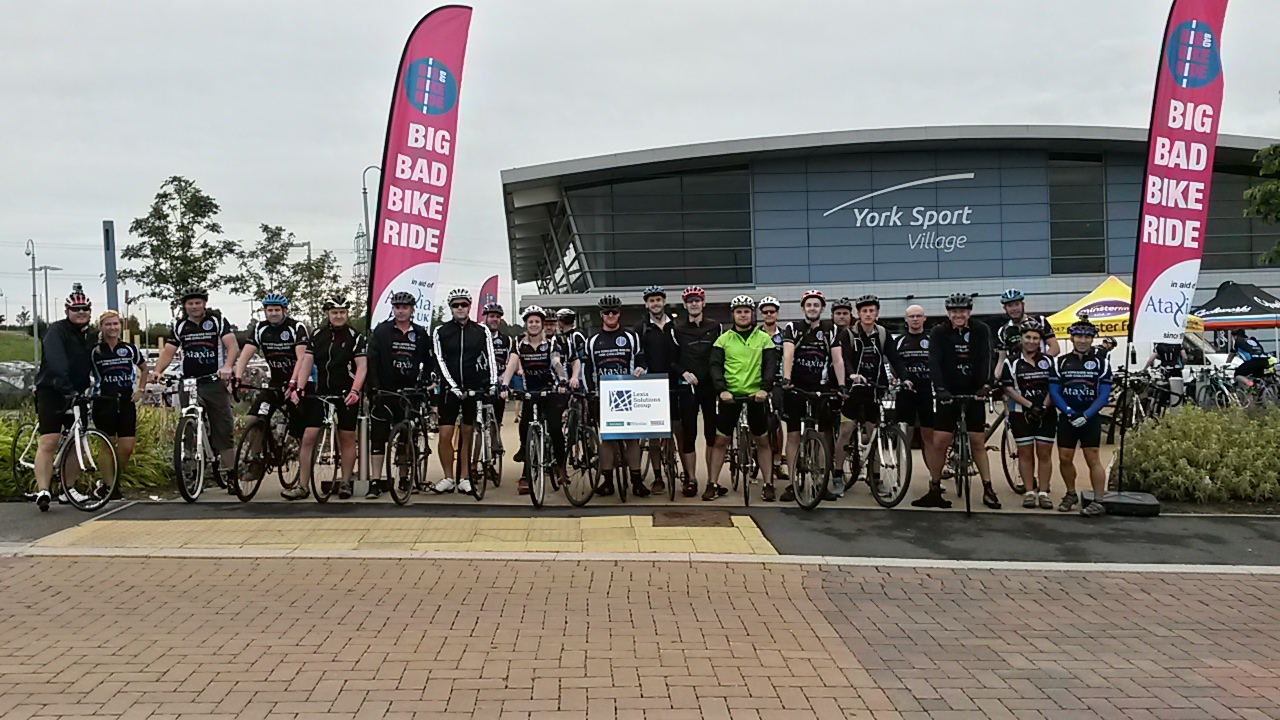 The Big Bad Bike Ride has been organised and run by Graham Kennedy (pictured below with the loud speaker) and his family, friends and supporters since 1991 and in that time has raised a huge amount for the charity - the hope for this event being to top up the total amount raised to over £1 million!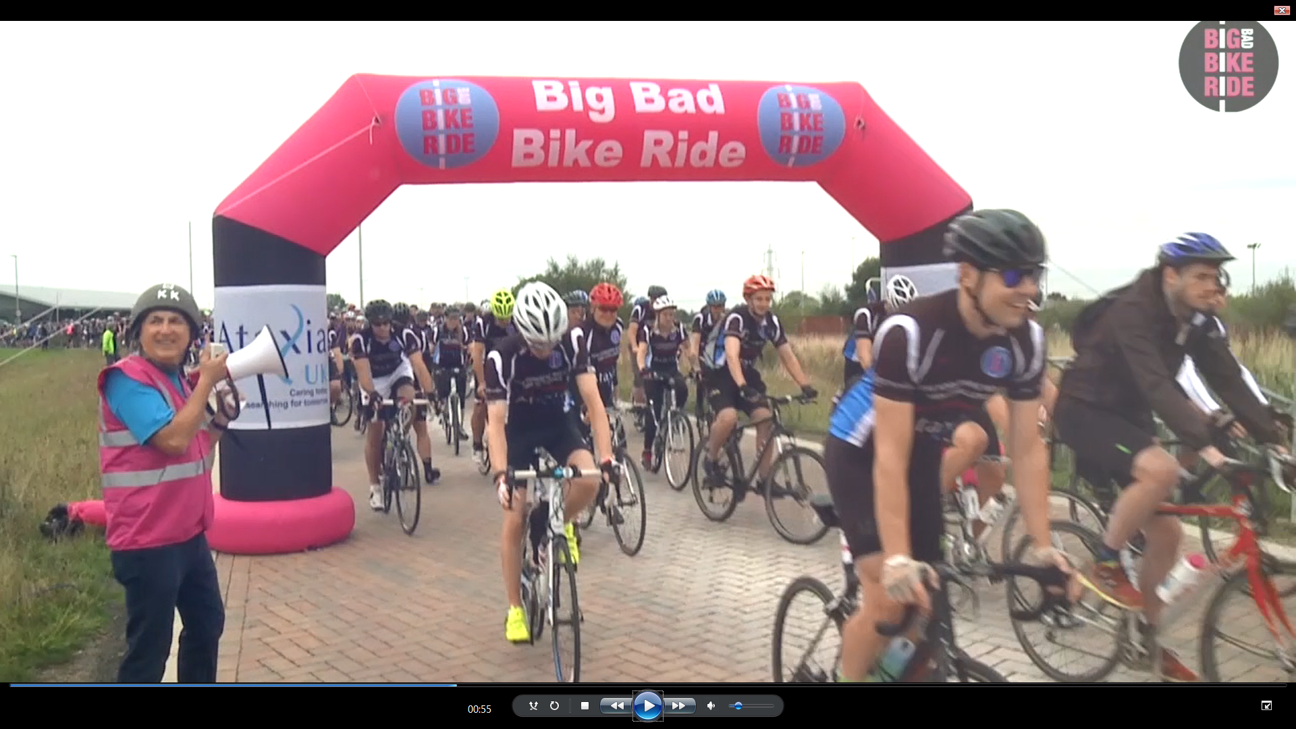 The ride consisted of a 100km 'challenging' circular route through the picturesque Yorkshire Wolds, with each member of the team raising sponsorship money individually.
The team performed heroically ... all finishing in various states of dis-repair (!) but with smiles on their faces and raised a magnificent £6800 in the process.
The Group then topped this figure up to £10,000 and Group CEO Jason Davy (pictured below with Graham) presented Graham with a cheque at the annual Group Conference. Graham then delivered an inspiring talk about his journey since 1991 and informed the Group that this year's ride (plus an evening gala ball he had also organised after the ride) meant he was able to surpass the £1 million target!
Well done to Graham on his fantastic achievement and to all the riders over the years!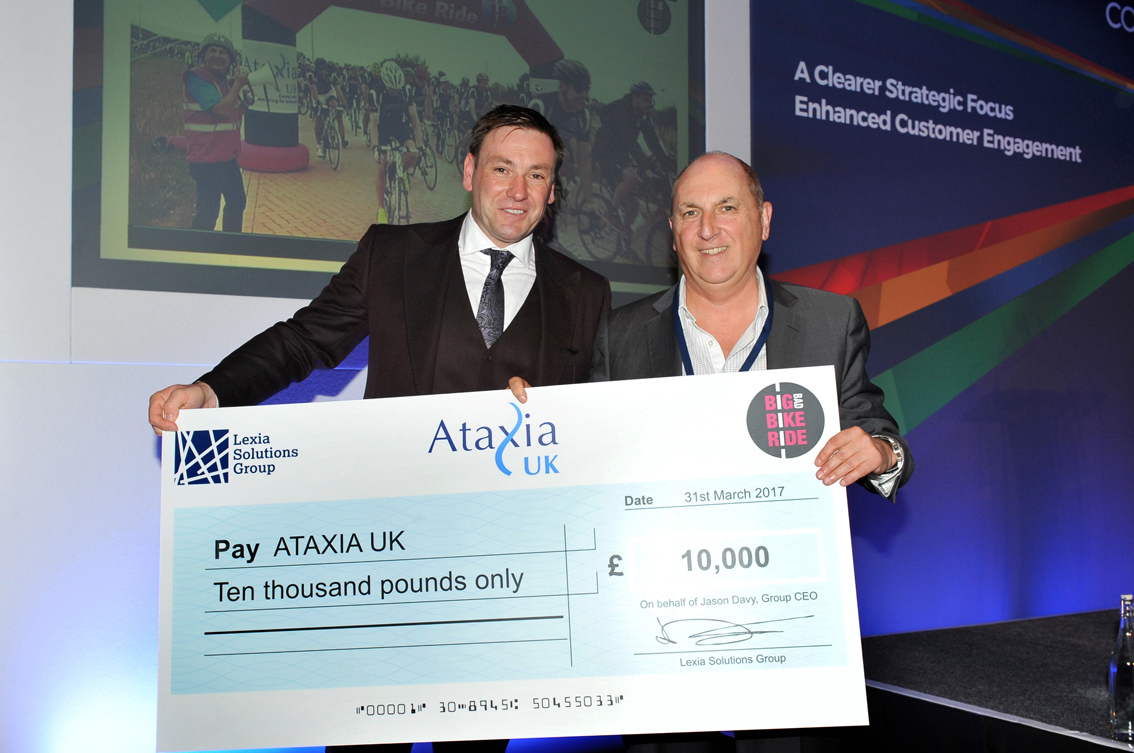 Go Back