Service Penetrations
Open voids created from service penetrations (such as pipe, cable trays and duct work etc) in walls, ceilings and floors are sealed within fire compartmentation.
Expert Solutions
Where service penetrations create breaches within the building compartmentation – such as pipe ductwork and cabling, we would look to first perform a detailed survey of the requirements in order recommend a suitable solution, prior to installing the protective seal, typically via a 4-stage process:
First we install an appropriate 'ablative fire batt filler material' to the main area of the void.
Then a suitable Intumescent Mastic / HPE is applied to securely bond the seal.

The area is then finished with an ablative outer coating and an identification label is applied: detailing the level of fire rating, date and installer.
Finally the seal is photographed and recorded on our Asset Management System.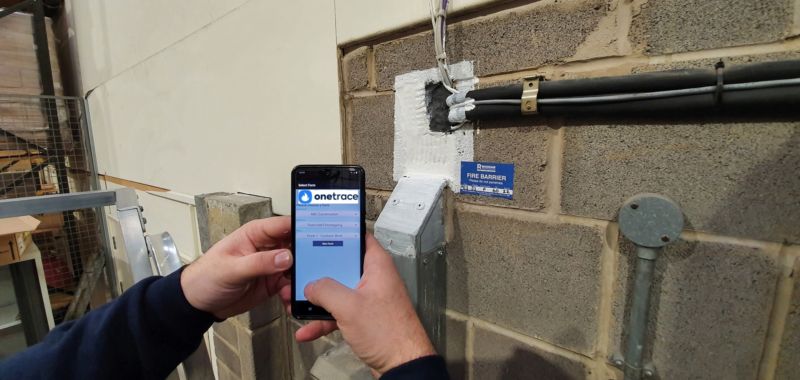 Service penetration seals can be rated to give protection for 30, 60 or 120 minutes, depending on the location and fire risk level.