Fire Doors
Fire doors are an essential component of a fire prevention strategy.
Inappropriate of poorly fitted doors should be identified, assessed and potentially replaced to provide a secure fire barrier.
Rhodar can undertake a survey and propose a range of door options depending on the scenario.
A replacement frame would first be installed along with an appropriately rated fire door, complete with fixtures and fitting such as door-closers, signage, handles and locks.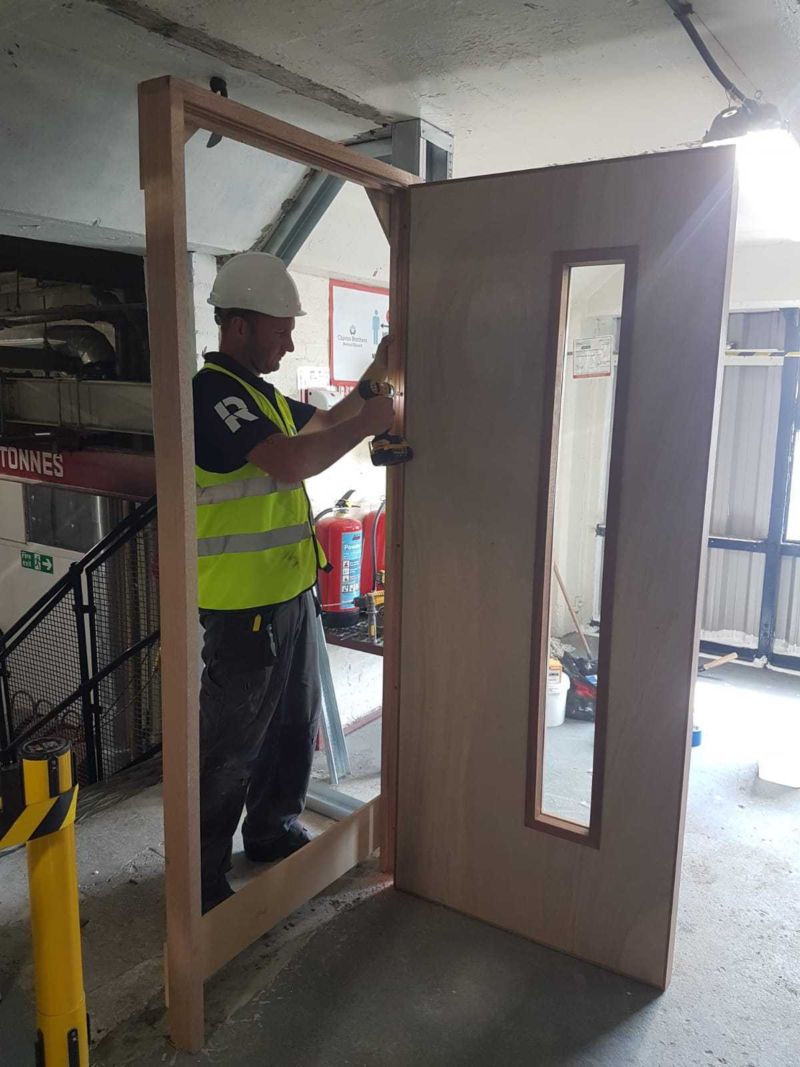 All doors installed by Rhodar are certified and recorded on our asset management system.