Halifax Towers
Rhodar was appointed as Principal Contractor by Together Housing Group for the strip-out and demolition of three, eighteen-storey high-rise tower blocks, nine garages and the Stannary Road Council Depot.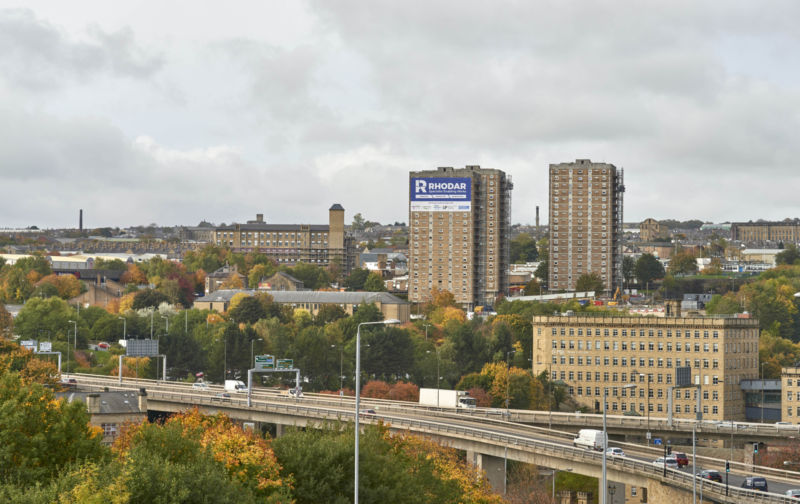 Located in the centre of Halifax and surrounded by multiple residential and commercial establishments, the three tower blocks had been left unoccupied for the past thirteen years. As part of a regeneration scheme in this area, the three towers, Cobden Court, Blenheim Court and Westbrook Court, were demolished to make way for new affordable housing.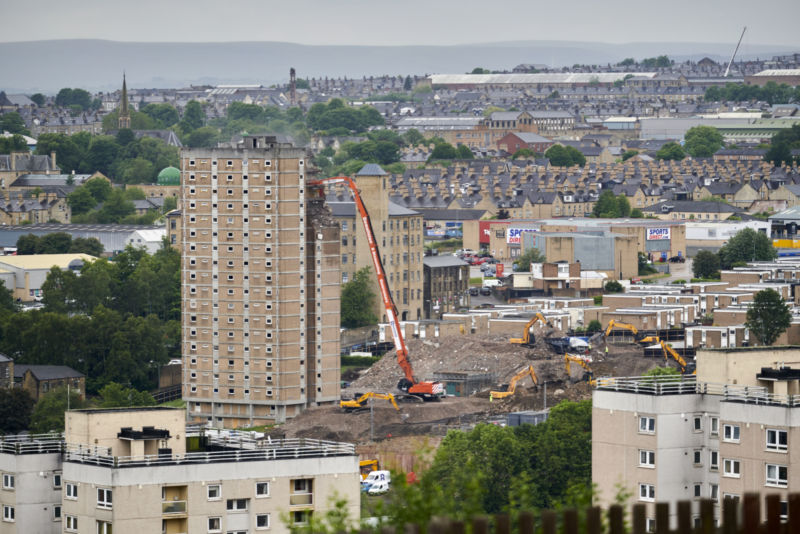 A pile mat was constructed to ensure the 54m high reach excavator could safely reach the top of the towers. A compaction test was completed on the pile mat to confirm that the ground could support the excavator. The excavator was then manoeuvred into place and demolition commenced on the first tower

Once the high reach excavator had brought the first tower down to level 3, the remaining levels were then demolished using smaller excavators to level the building. This released the high reach excavator to commence with the second tower. This method was repeated for each tower.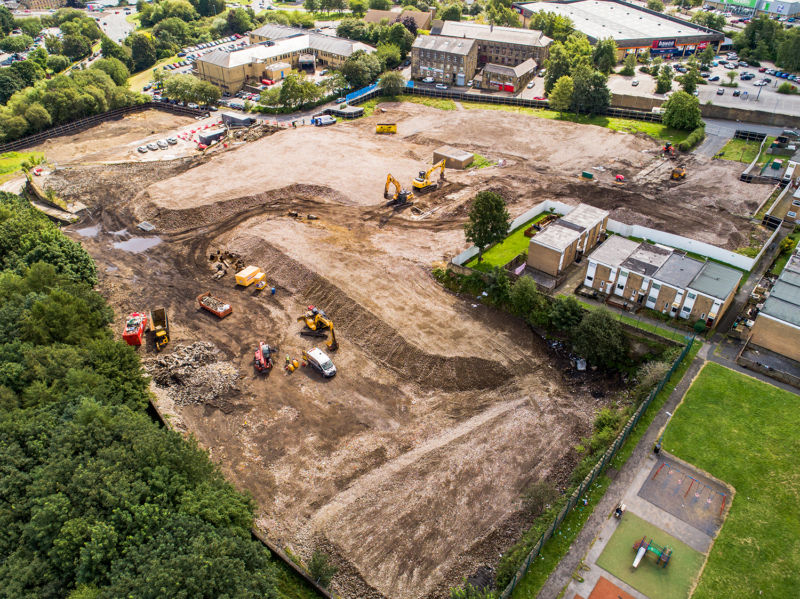 To view a timelapse video of this demolition sequence click here