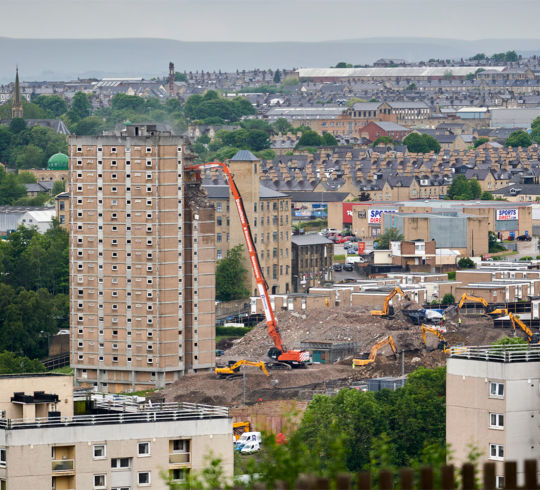 Demolition: Your partner of choice for regeneration
Rhodar's specialist Demolition Division has a proven track record, gained over 40 years.
We work within a range of industries, from pharmaceutical, petrochemical and nuclear, to education, health and commercial, including grade I and II listed buildings. 
We provide a complete solution for regeneration initiatives, our seamless process transforms sites into viable, environmentally sound options for redevelopment.

From complete demolition to careful dismantling, or internal alterations for rejuvenation and re-use, our team approaches every project carefully, methodically and professionally.
Video case study: Large-scale enabling works
Gain a unique insight into how Rhodar approached an expansive regeneration project, preparing a 27-hectare, former National Police Training Campus, on the outskirts of Harrogate, for a major housing development. Watch the team explain how we navigated through the intricacies of such a project.
Quality standards assured
Thanks to our extensive resources, experience and qualifications, our demolition, asbestos removal and land remediation services combine seamlessly to offer a complete enabling works package on large, complex projects - allowing us to work effectively as a Principal Contractor. 
We are members of and are continually monitored by The National Federation of Demolition Contractors (NFDC) to ensure we are meeting the highest industry standards, with our site teams being trained by the National Demolition Training Group (NDTG).
Rhodar is a member of the Asbestos Removal Contractors Association (ARCA), which has its own stringent rules of membership ensuring all asbestos removal work meets the highest standards.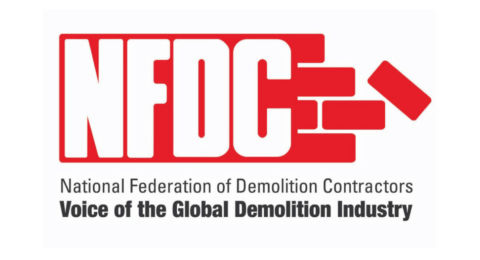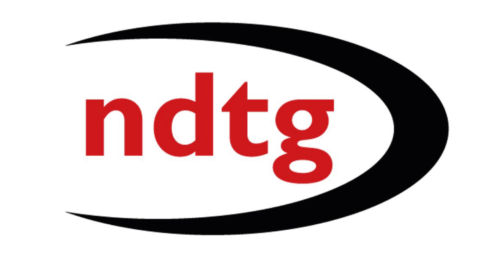 Trusted to deliver across multiple sectors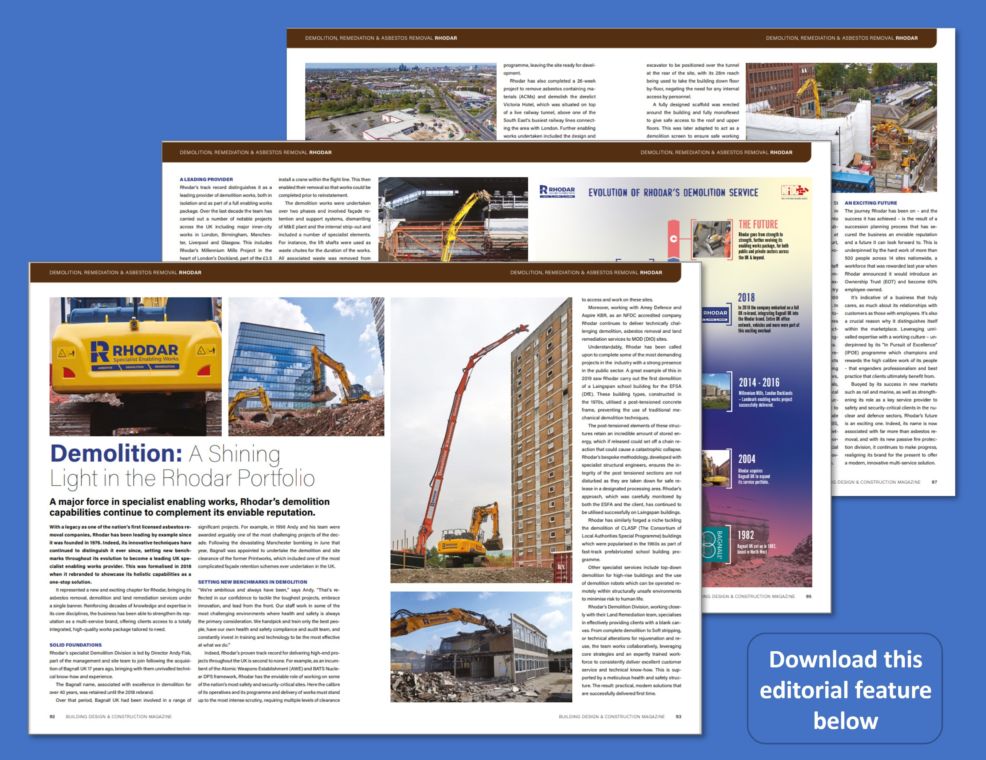 For every project, our team develops a bespoke package of specialist services – from demolition and dismantling to soft strip; incorporating asbestos removal and land remediation, where needed.
Our reputation speaks for itself: for more than four decades we have completed some of the most challenging and intricate projects in the industry; for clients including blue chip companies, architects, consultants, developers, and the UK's largest construction organisations.
Rhodar is also known for its extensive experience on highly regulated sites requiring high level clearance, including on MOJ/MOD, Petrochemical and Nuclear facilities.
Thanks to our core strategies and an expertly trained workforce, our clients trust us as partners to undertake projects comprehensively and deliver high quality results whilst working collaboratively. 
Rhodar consistently delivers excellent customer service, technical know-how and practical, modern solutions - supported by a meticulous health and safety culture.
The evolution of Rhodar's Demolition Service: Download Editorial Feature

Rhodar Demolition Services Bdc Magazine Sept 2021
Our service portfolio: Clearing the way for your future plans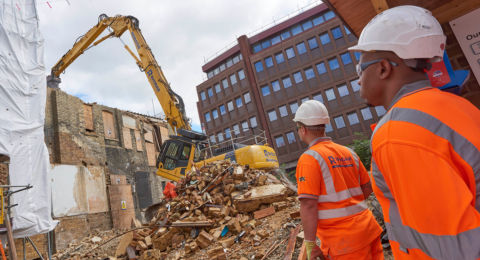 Demolition
Quality controlled demolition is one of Rhodar's primary disciplines. We have progressively acquired in-depth experience, making us the ideal choice to deliver successful demolition projects, in a wide range of environments.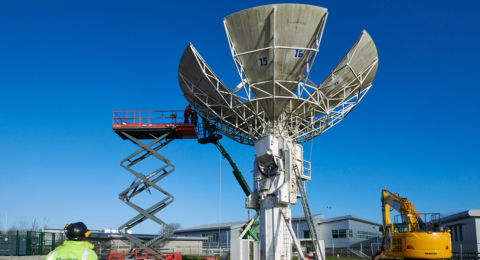 Dismantling
Rhodar undertakes meticulous and complex dismantling, both within structures and in confined locations, from city centres to nuclear sites - or as part of wider refurbishments, where existing structures require alterations.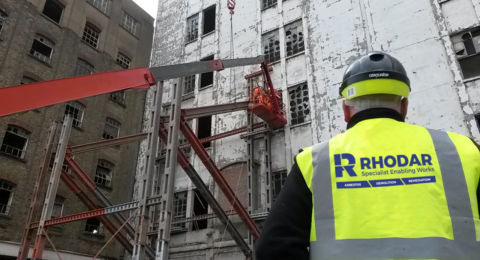 Façade retention
Rhodar has the expertise to maintain the envelope of listed buildings, supporting and preserving the external walls, so the internal structure can be re-developed. We regularly work in conjunction with structural engineers and Heritage England.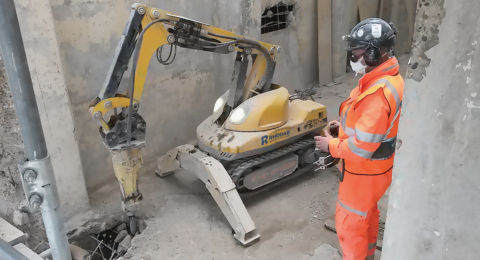 Structural alterations
Rhodar is highly skilled in completing the works required to alter a building for re-use, and are specialists when access is compromised, or a building is listed. These services are conducted whilst regularly collaborating with structural engineers and planning departments.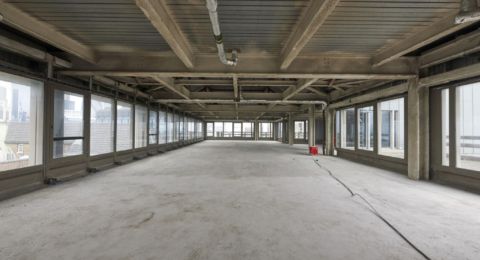 Soft strip and M&E removal
Rhodar has extensive experience in removing fixtures, fittings, and non-structural elements, including full mechanical and electrical removal, in readiness for refurbishment or renovation.
Health and Safety Focus

Health & Safety is at the centre of everything we do – because at the heart of our operation is the protection of our employees. We have stringent Health & Safety procedures in place, which are adopted on every project, regardless of cost or size.
We use a variety of methods to deliver and maintain a high Health & Safety conscience – from the senior management down to our site personnel. These include:
Thorough analysis of projects to determine high risk activities, risk assessment and discussion with personnel and clients.
Detailed bespoke method statements are created for every project to ensure a truly tailored approach.
Investment in state-of-the-art plant and equipment.
Regular discussions and meetings with operatives on current legislation and site issues.
Regular toolbox talks are carried out on each project.
Provision, maintenance and replacement of all required PPE.
Rigorous training programmes and refresher courses.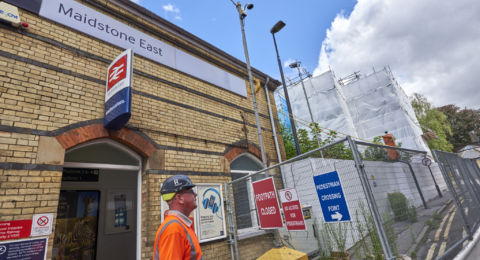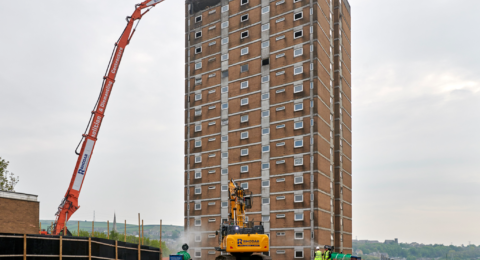 Taking responsibility for tomorrow, today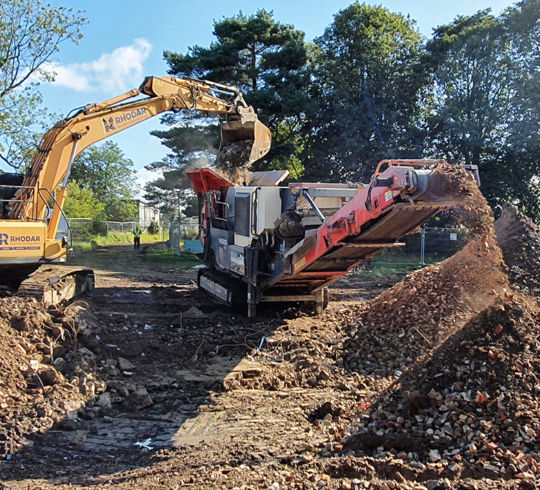 We take our environmental considerations seriously. For every project we undertake, we carry out a full assessment of the risks and impact that our work may impose on the environment. 
Dust, noise, and vibration monitoring is carried out using state-of-the-art techniques and equipment. Thanks to our extensive experience working in both busy city centre locations and highly regulated sites, adjacent to and within operational buildings, we work hard to ensure our projects have no detrimental effect on the surroundings.
We strive to recycle 100% of non-hazardous demolition waste materials and reduce the amount of waste we generate. For example, by utilising crushing plant on site we can recycle concrete and rubble from demolition projects into a specific engineered fill material, reducing our carbon footprint by minimising vehicle movements in and around the site. 
Rhodar is at the forefront of innovation in the industry and is constantly striving for improvement, be that the use of fully electric and HVO (Hydrotreated Vegetable Oil) powered plant and equipment on sites.
Case Studies and Frameworks