Our Values
In Pursuit of Excellence (IPOE) is our cultural programme for excellence and permeates everything we do. It influences the way we act, make decisions, deliver our service and interact with one another and our clients.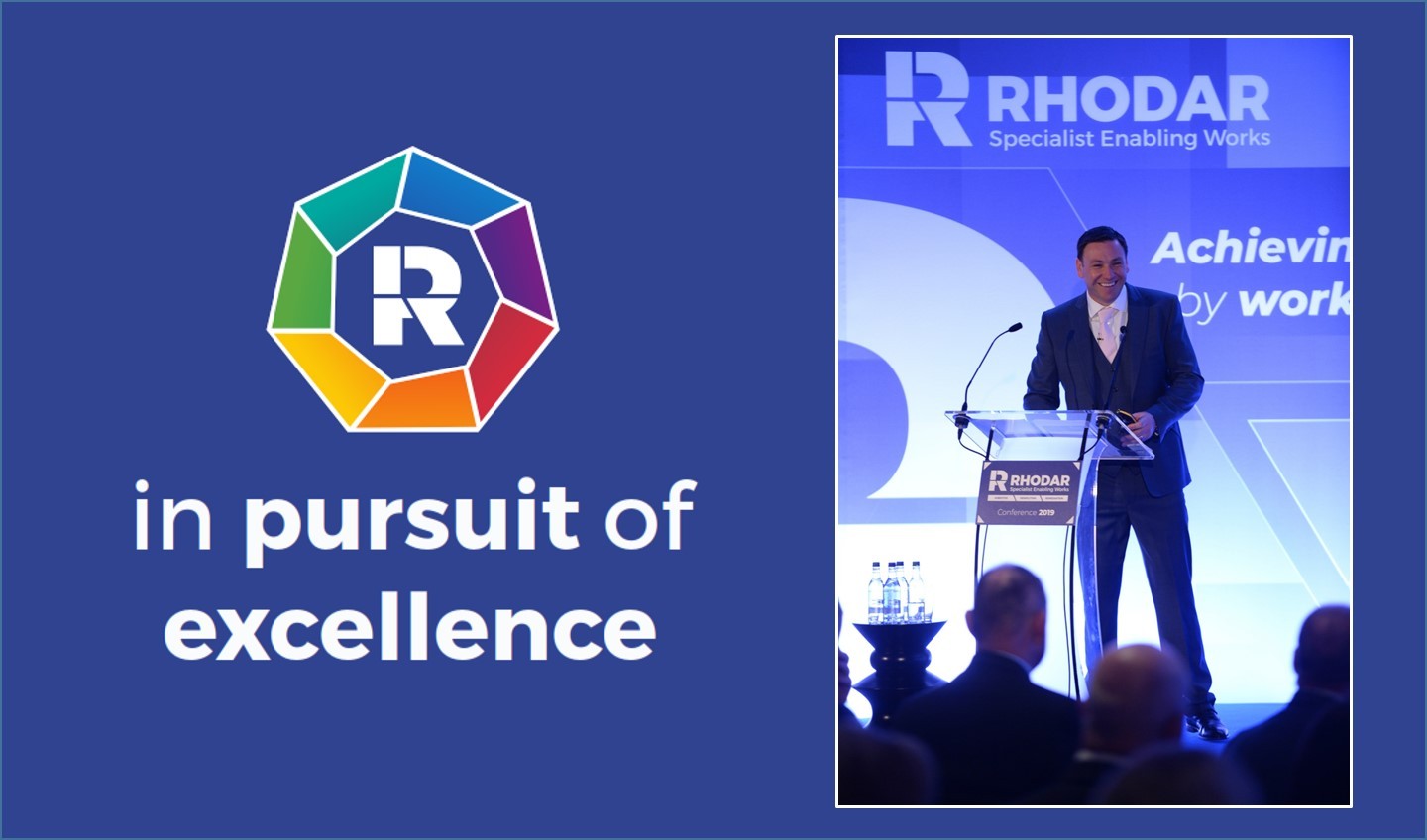 IPOE means that we operate our asbestos removal business to the highest possible standards of safety and performance - with one goal: to make our customer journey the best in this industry.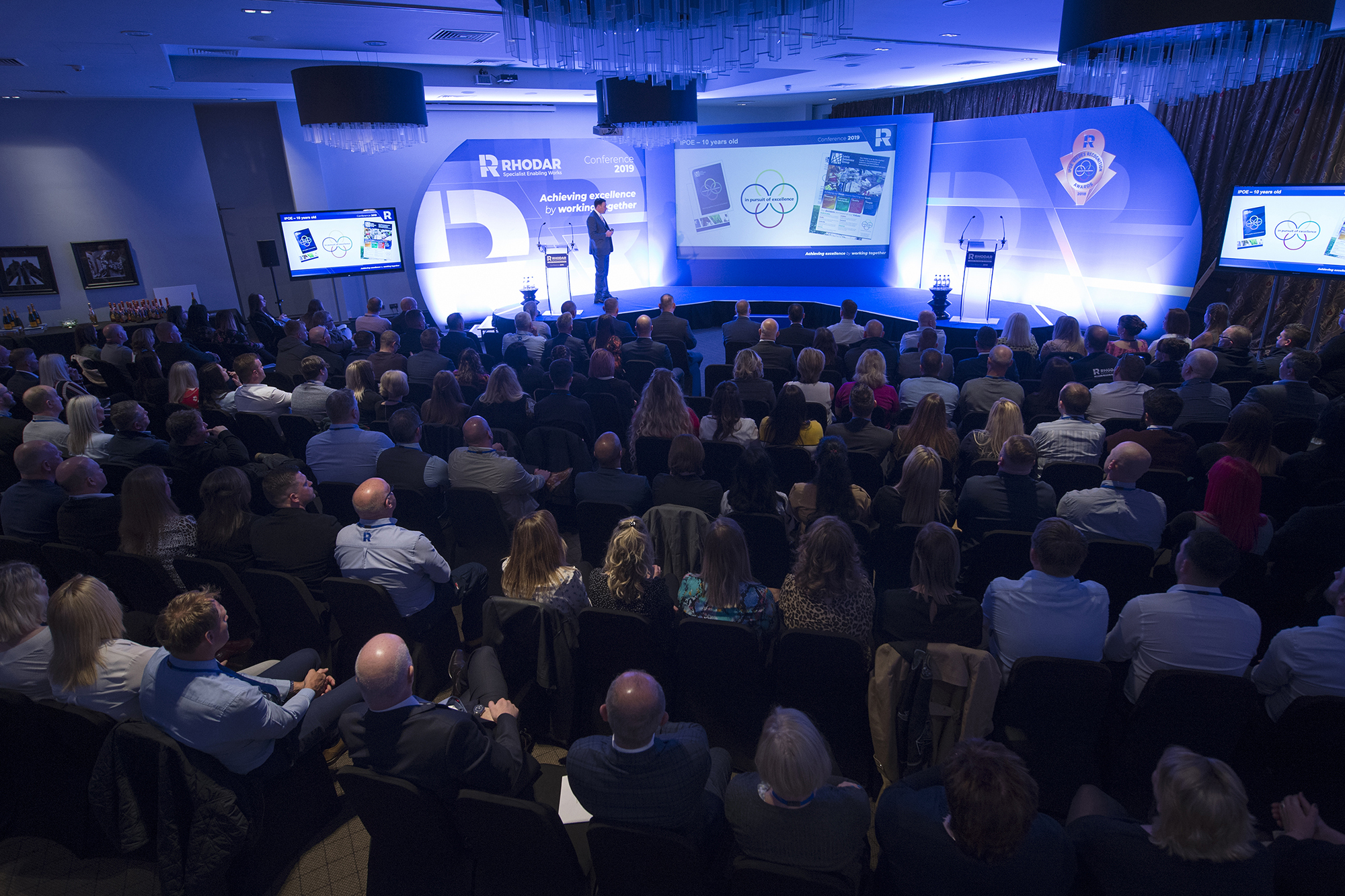 Every member of our team has a voice – our SAFEguard Feedback system and appraisals at all levels makes sure our people feel actively involved. And our IPOE Values Recognition Awards invite staff to nominate colleagues who have excelled across our seven Values, to celebrate and reinforce our culture.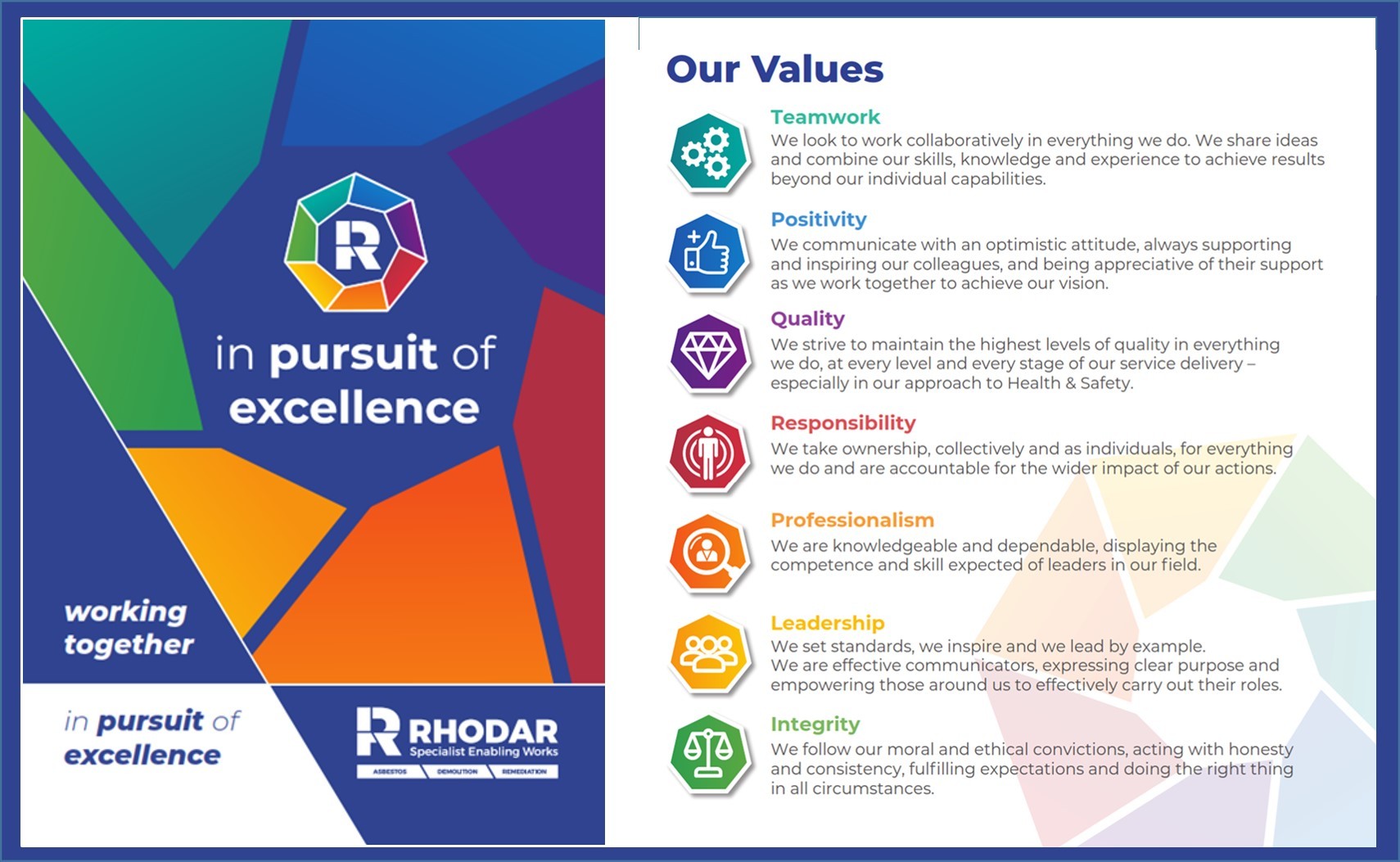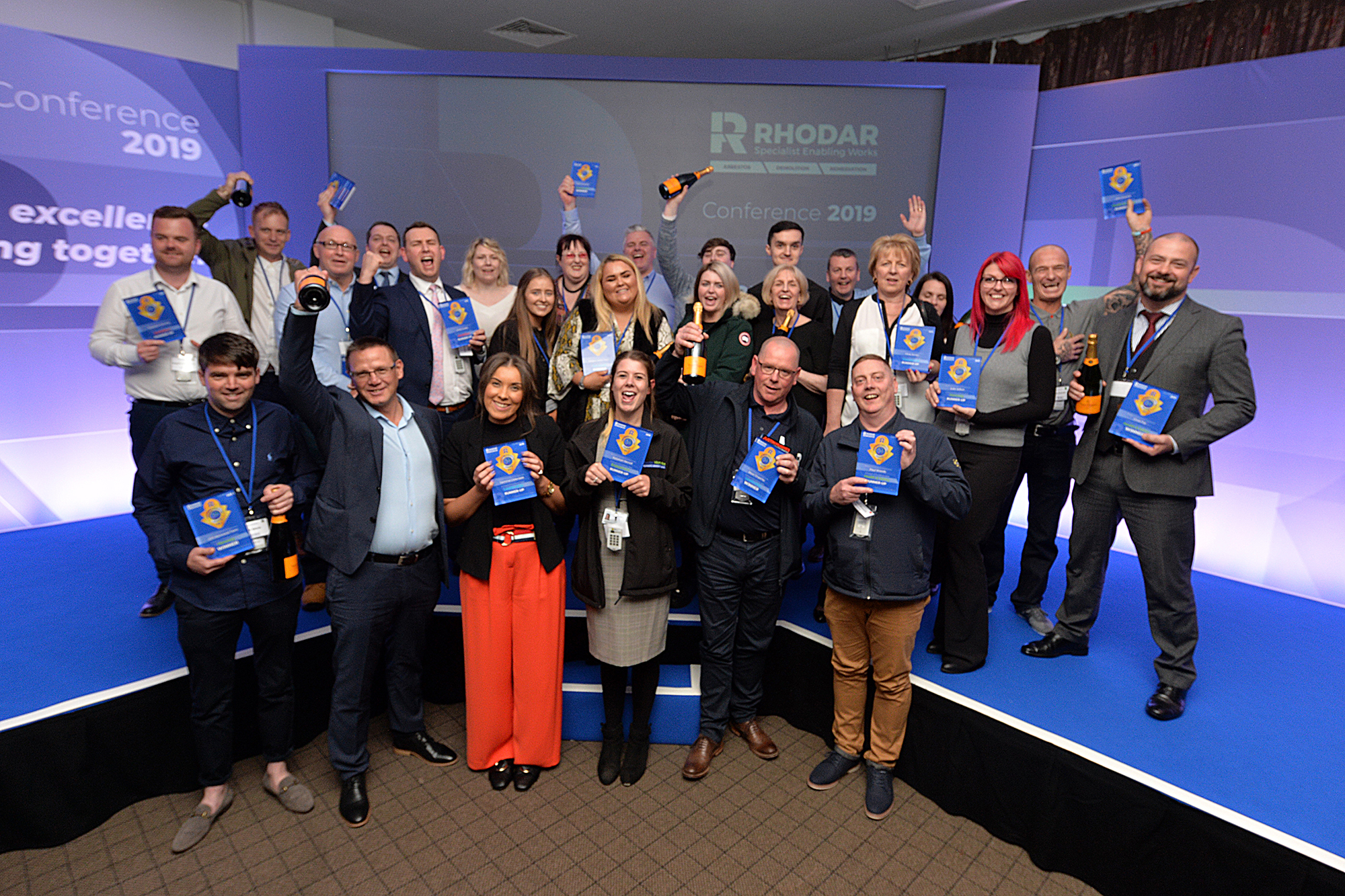 With a rigorous staff training programme and on-going evolution of our procedures also in place, you can be sure that working with Rhodar means you're working with the very best.