At Rhodar, we've transformed the way jobs are managed with one integrated ERP (Enterprise Resource Planning) process management system – "RedSky".
Syncing and coordinating inputted data from initial enquiry, pre-site, on-site and post-site capture, via tablet technology, through to invoice generation and project close-out.
This enables a seamless two-way flow of information, allowing for more efficient & effective management on and off site.
Using tablets on-site to enable real-time transfer of information to the job file provides more informative analysis for us and timely updates and management information (MI) for our clients.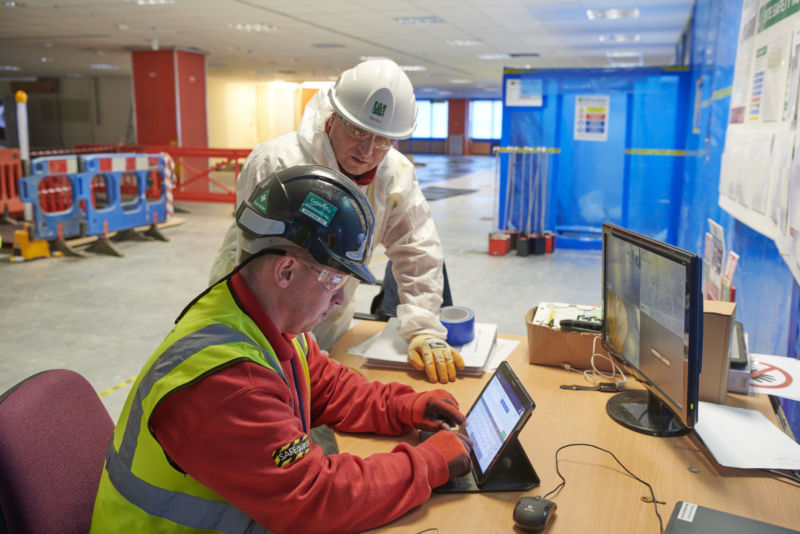 Our technology and its application
All Rhodar supervisors are equipped with tablet technology and specially developed 'Apps' offering them access to site documentation, including site diaries, forms and time sheets.
Rhodar bespoke "Apps" include:
Online training 'App': Assists site teams to meet individual training criteria based on Training Needs Analysis (TNA) principles.
An online training-register 'App': Instant check and track of competency & certification of site-based operatives.
An audit 'App': Allows compliance team and leadership teams to audit effectively and efficiently in real time - sent automatically to the H&S department.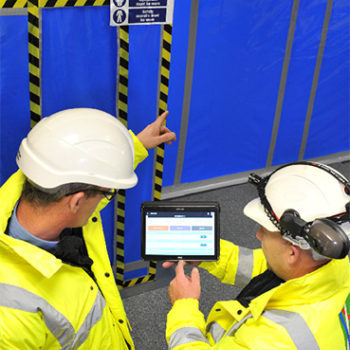 Precise Asset Recording
Within our Passive Fire Protection division we utilise the Onetrace Project Management system to track and record every job we undertake. This provides clients with the Operation & Maintenance Manual (O&M) on completion of each job - providing real-time progress management of our projects.