Corporate Social Responsibility
Making a commitment and positive difference to our customers, our staff, and the communities in which we operate is at the heart of what we do.
Rhodar's Corporate Social Responsibility (CSR) strategy recognises our responsibility in maintaining the highest corporate, economic, social, and environmental practices, criteria, actions and standards.
Rhodar's CSR strategy has been developed to reflect the steps we take to monitor and improve our performance in relation to four key areas, or "Responsibilities", aimed at embedding sustainability into all of our activities:
Our Civic Responsibilities
Our Economic Responsibilities
Our Environmental Responsibilities
Our Workplace Responsibilities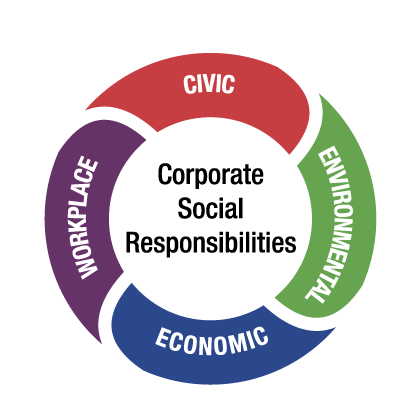 Civic Responsibilities
This Responsibility involves making donations of skills, expertise and time, as well as financial contributions to charitable programmes, and providing employment and training opportunities.
Investing over £100,000 in training and development in the last 3 years. A number of our staff have undertaken an NVQ in Asbestos – a first for the industry.
Securing major contracts across the UK, and providing employment opportunities for new staff.
Implementing an SME Procurement Policy to support local businesses and suppliers.
Supporting local third sector organisations, as well as conducting annual Group challenges including the Coniston Challenge, the X Run Wild Warrior Challenge, the Big Bad Bike Ride and our own 'Help or Hike' Challenges.
Below image - 'Help or Hike Challenge 2017' to Support WellChild: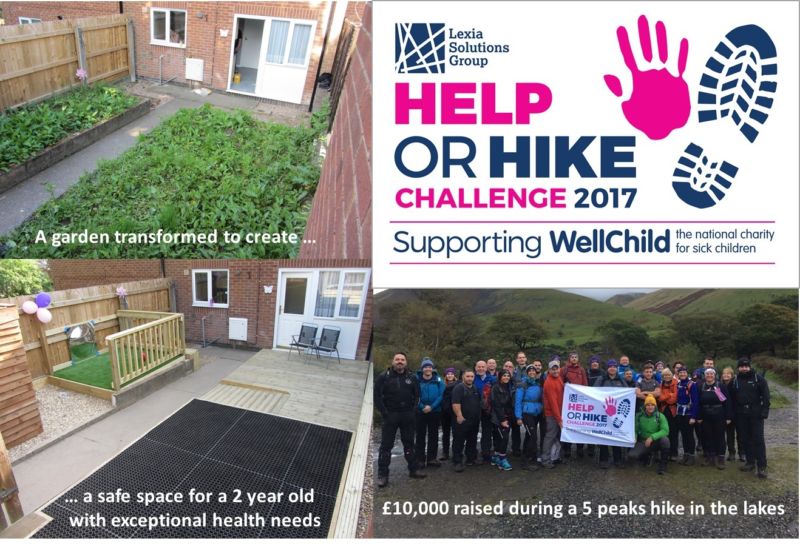 Below image - Big Bad Bike Ride 2016 to support Ataxia UK: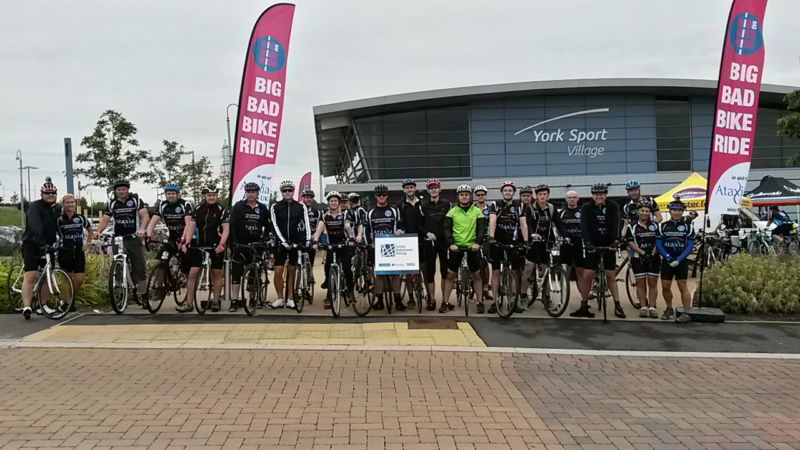 Below image - Wild Warrior Mud Run Challenge 2015 to support the ARCA Charity week: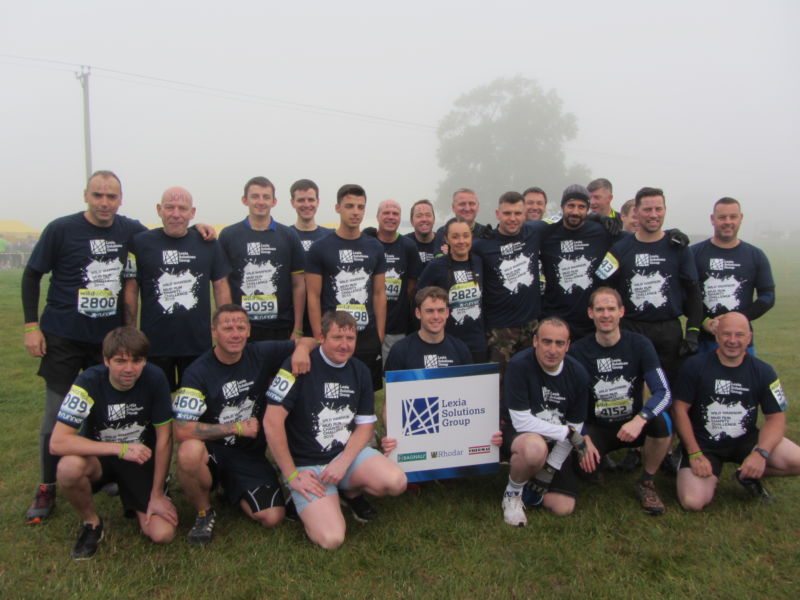 Below image - Big Bad Bike Ride 2014 to support Ataxia UK: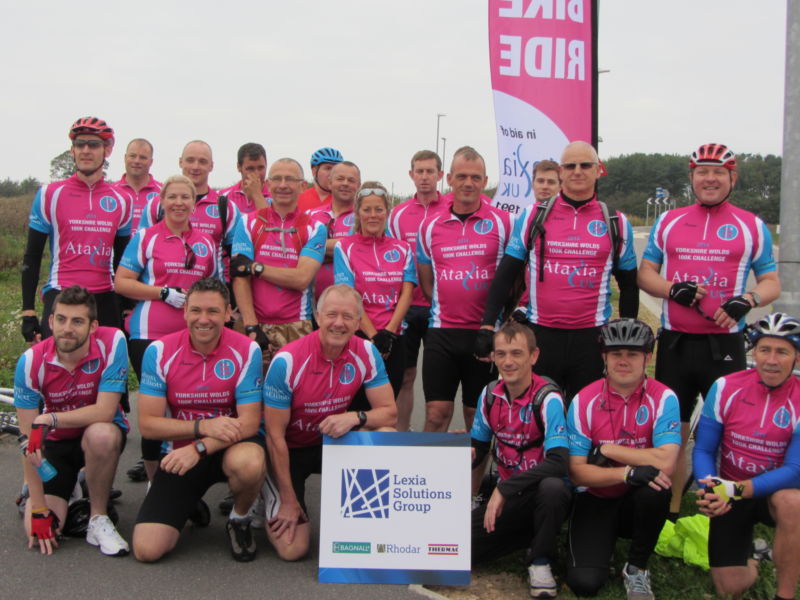 Economic Responsibilities
This Responsibility relates to the need for the company to be profitable and to grow year-on-year to support our clients and our workforce.
Sustained year-on-year growth across the company, which has allowed us to continue to invest in new resources such as staff, plant and equipment, and to contribute to local charitable causes.
Investment in systems and working practices to continue to provide a quality service to our clients, including the RedSky ERP system, and tablet technology across all sites.
Offering unrivalled quality service delivery – we are implementing a new client feedback strategy to actively monitor and analyse performance throughout the year.

Environmental Responsibilities
This Responsibility requires us to conduct our operations in a socially and environmentally-responsible manner, whilst meeting other business considerations such as safety, quality and value for money.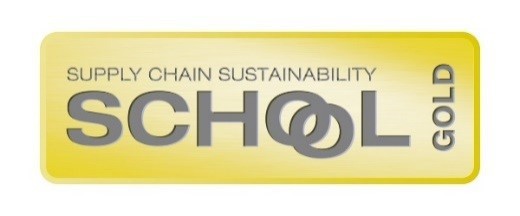 Member of the Supply Chain Sustainability School
Implementing a comprehensive waste management process, to monitor and recycle waste, and utilise products made from or including recycled materials.
Encouraging staff to reduce water and electricity usage, whilst actively reducing energy and resource usage on-site.
Ensuring that the products and materials we purchase are strictly controlled and adhere to environmental legislation. Materials purchases take into account recycling ability - we utilise FSC-registered timber suppliers.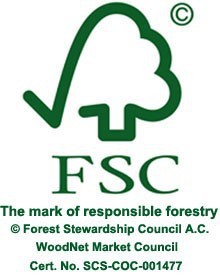 Utilising innovations to improve environmental performance:
Innovative mobile hygiene units
Encapsulation materials – 750 gauge encapsulation material
Working innovations, such as innovative moveable asbestos removal enclosures. 
Implementing processes that improve the environmental performance of our fleet.
Tracking daily CO2 emissions through JAMMA
Recycling Initiatives
Implementing new Michelin Energy Saver+ tyres
Utilising Masternaut 3X vehicle tracking technology
Workplace Responsibilities
This Responsibility involves understanding the importance of our roles, whilst making a valuable contribution to the workplace.
Complying with current health and safety legislation, and approved codes of practice. We integrate health and safety considerations into all aspects of our business, and recognise the importance of maintaining the highest standards of health and safety.
Continuing to invest in developments, to maintain our position as a market leader within the industry.
Implementing training and development opportunities across the company, whilst conducting training for our clients, to share best practice and raise awareness.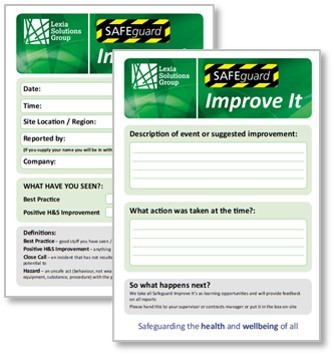 Encouraging feedback from our staff through our SAFEguard Improve-It feedback system.
Creating a positive working environment, exemplified by 'In Pursuit of Excellence' (IPOE), our overarching behavioural philosophy.