Rhodar completes enabling works for Birmingham's tallest residential tower
Posted on in Company News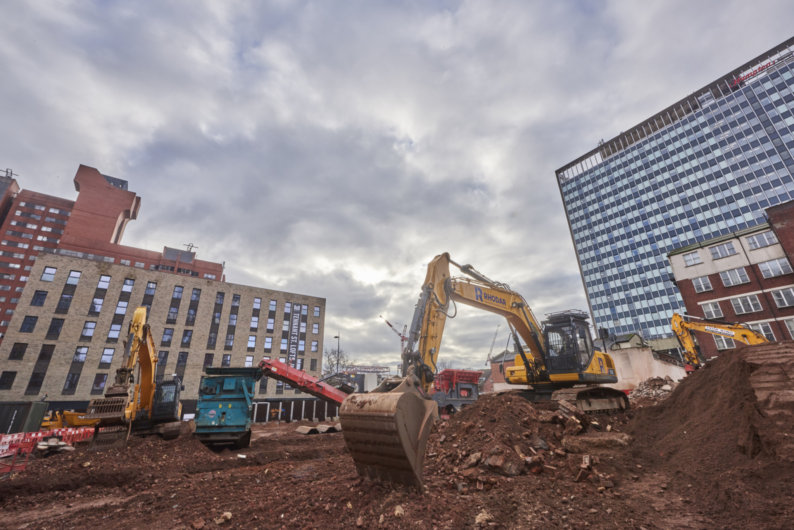 Rhodar has recently completed a £850,000 remediation project at Broad Street in central Birmingham, preparing the site for the construction of Birmingham's tallest consented residential tower.
Appointed by Moda Living, a leading owner, operator and developer of private rented housing, Rhodar was tasked with removing redundant structures from the site including well shafts, the remnants of a former abattoir, and a series of Victorian-era basements.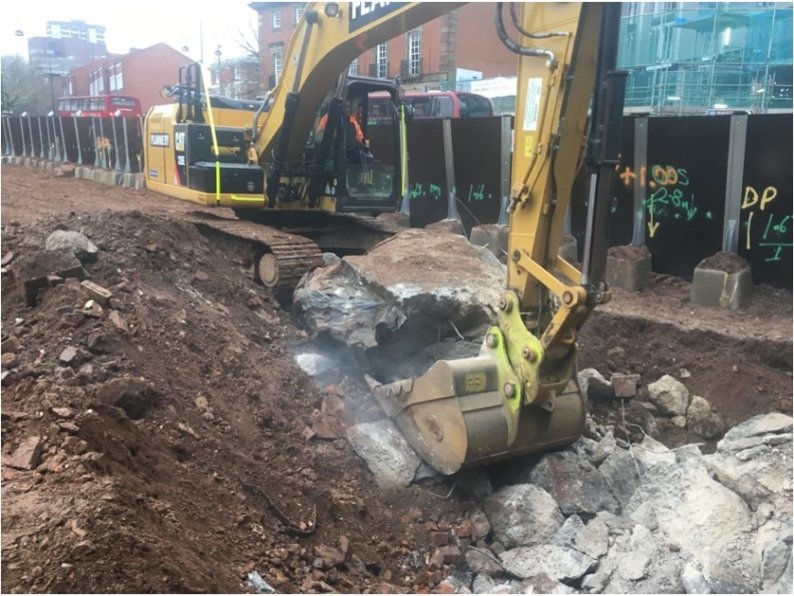 Remediation of soils across the 3,000 square metre site was carried out to remove asbestos, heavy metals and hydrocarbon contamination throughout the earthworks, removing all risks and safety hazards.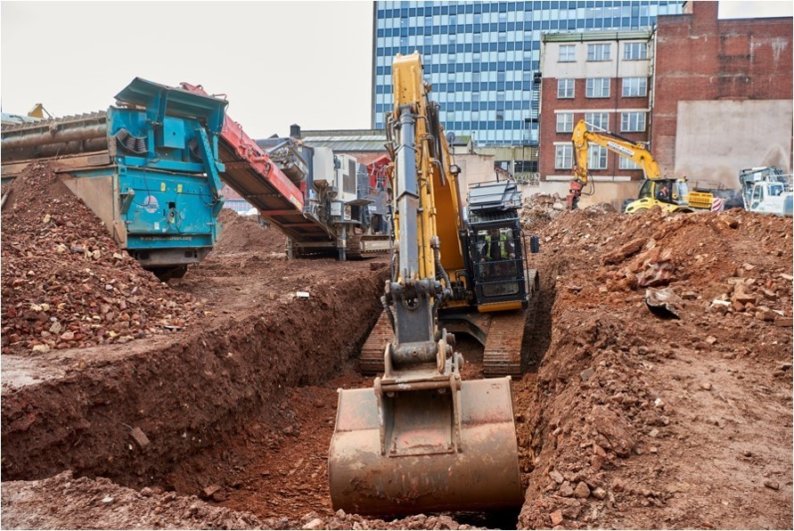 Over a 16-week period, Rhodar's team delivered an expertly-engineered platform to facilitate further operations allowing the tower construction phase to begin.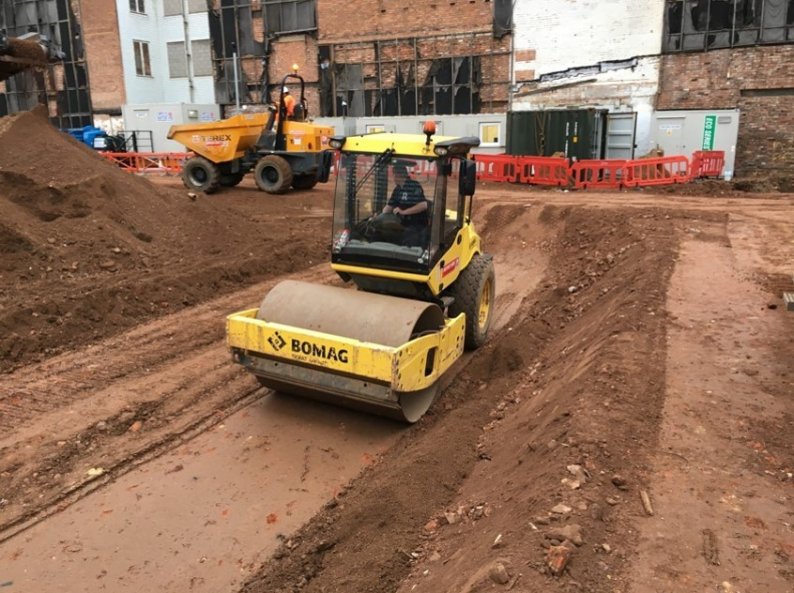 Over 7,500 cubic metres of soil has been excavated and treated, with 6,500 cubic metres being returned to the site and 1,000 cubic metres of this soil being removed to achieve development levels. Specialist, heavy equipment, including a crusher, a screener, a roller and D5 bulldozer were needed for the next phase of remediation.
120 linear metres of sheet piling was installed to depths of up to nine metres below ground level to facilitate the excavation, processing and re-compaction of site soils during the removal of legacy below ground structures from previous phases of development. A specialist RTG RT21T piling rig was utilised together with concrete cutting equipment to remove difficult to access obstructions at the site boundaries and for the sheet piling to be installed. This will form part of the permanent works for the new residential tower.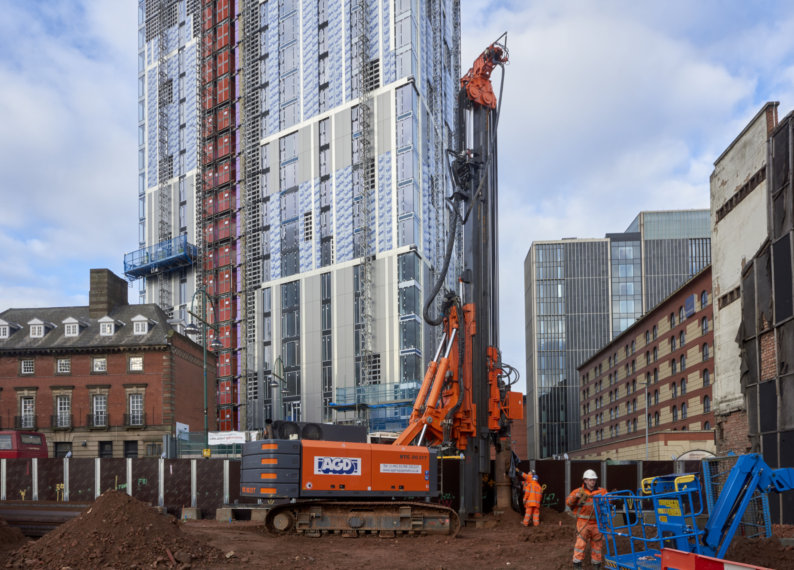 Jason Davy, Managing Director of Rhodar, said "This was a complex job due to the scale of the site and the amount of equipment required in a city centre location. Our specialist team has worked very closely with Moda Living to regenerate the land over the last four months and enable the development of this highly-anticipated residential hub.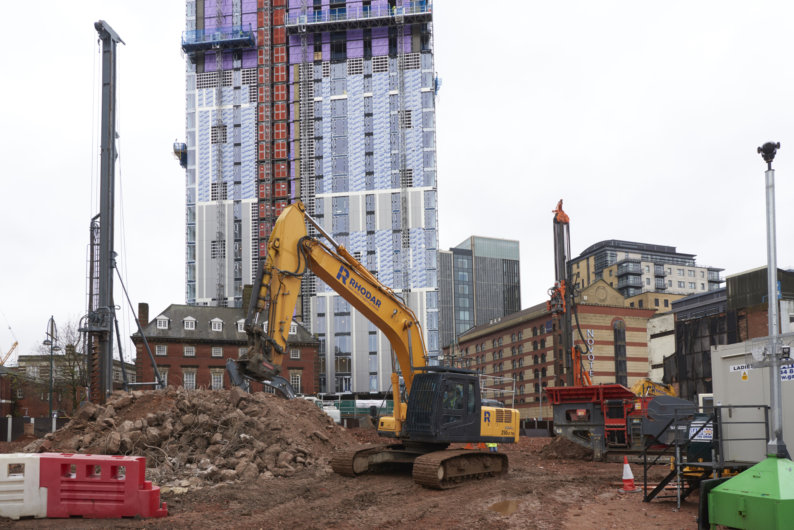 "The project contained a number of previous structures which the team had to work through in order to fully remediate the site ready for this new development. I'm thrilled that our remediation team has unlocked the value and potential of yet another brownfield site and we look forward to seeing the finished development."
Once complete, the site will house 483 apartments over 42 stories, 250 co-working spaces, and a 200m rooftop running track; one of the first in a UK housing development.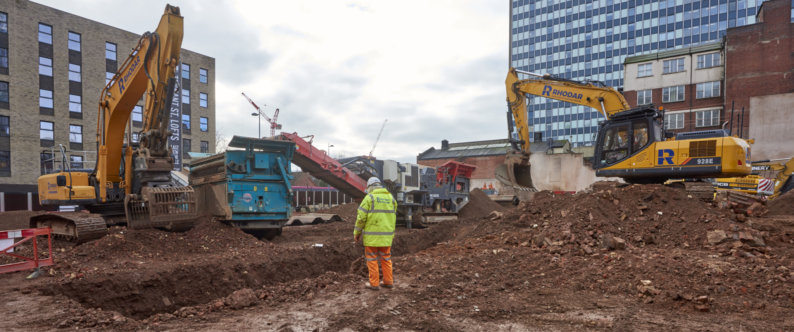 Construction has now started on-site following a ground-breaking ceremony on Tuesday 30th April, which is being funded by a £118m debt facility secured by Moda's backers Apache Capital Partners from Goldman Sachs.
Go Back