Rhodar represents best in class when it comes to asbestos removal. Six key elements in our service combine to create our unique delivery model:

Our systems
At Rhodar, we've transformed the way jobs are managed. All of our legacy systems have been replaced with one integrated ERP process management system. Syncing all inputted data with this new system enables a seamless flow of project information, allowing for better and more efficient management on and off site. This provides every client with the highest possible standard of service.
Our ERP System allows us to work quickly and efficiently, using tablets on-site to enable real-time transfer of information to the job file providing information on projects as they happen. This enables us to generate more informative and timely reports for our clients.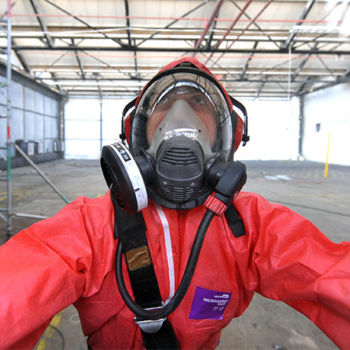 Our technology and its application
All Rhodar supervisors are equipped with tablet computers and specially developed 'Apps' offering them access to site documentation, including site diaries, forms and time sheets.
Initiatives to increase efficiency include:
An online training tool - developed for operational staff so we can tailor the training of each team member to meet their individual needs based on the Training Needs Analysis (TNA) principles.
An online training-register 'App' - introduced so we can instantly check and track the competency of any site-based operative.
An audit 'App' - allowing us to work efficiently, completing audits in real time, which are sent automatically to our H&S team.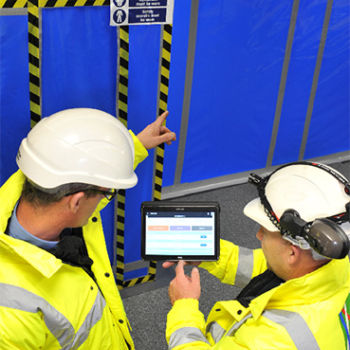 Our On-Site Set-Up
Our innovative developments mean that our sites are both highly efficient and exceptionally safe. These include:
The A-board site information system presents a single point of reference for all site paperwork and contacts
Risk Assessment Method Statements (RAMs), which are innovative, clear, and easy to follow.
Company Standard Procedures and Policies (CSPs) with class leading procedural documentation setting us apart from the industry. Our enclosure set up guides are just one example
Personal MacVacs developed by our sister company, Thermac.
The Homeworks Hygiene & Welfare Van – A first for the asbestos industry, this is an innovative bespoke facility developed for our Homeworks division.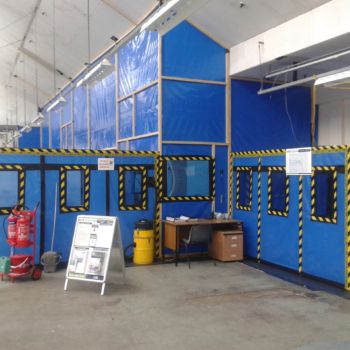 Our flexible support model
Our contracts are run by teams, based nationally and regionally for maximum flexibility.
These include:
Our dedicated National Accounts team: offering our multi-site customers a single point of contact. Working to the same KPI's, response rates and individual procedures employed by the client, they can enjoy the same high standard of service and consistent approach, wherever they are based.
Homeworks, our specialist domestic division, provides asbestos management for all our domestic and insurance clients. Established to meet the specific needs of this sector, the team work throughout domestic properties providing an informative, advisory and where appropriate asbestos abatement service.
Our Regional Teams support local customers from our 12 regional facilities, ensuring they can enjoy service that's perfectly in line with their local needs.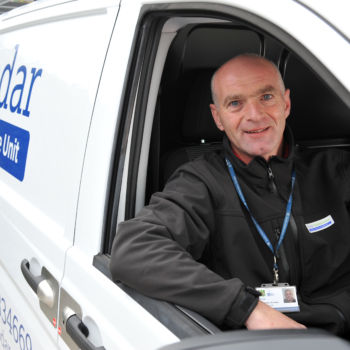 Our 24/7 emergency response
In addition to our national and regionally based teams, we also provide a dedicated emergency and/or an 'out of hours' response team for our clients through a pre-arranged contractual agreement.
Adopted by many of our retail clients, typically we manage in excess of 1,500 emergency call-outs annually.
The team utilise specialist equipment including all-in-one fast response units and strategically placed resources across the UK, enabling guaranteed response levels and timings.